Now that the blazing heat of summer has parted ways with 2019, we are left in the wake of Fall. Nothing beats the sound of dead leaves skidding across the street accompanied by a cool, gentle breeze and the sweet smell of pumpkin spice. Time to put away the pool toys and find your favorite hoodie.
With colder temperatures looming across the horizon there are many things to keep in mind as a pet parent, such as skin and coat care, nail management and making sure they stay just as comfortable as you are.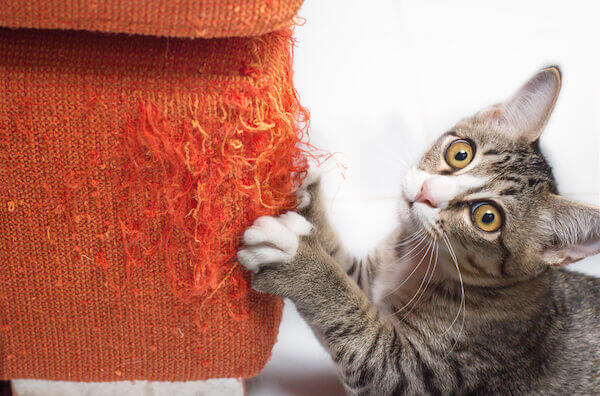 Here are 5 Innovative Pet Grooming Products To Try In 2019.
The Pulse ZR II Limited Edition 'Purple Galaxy' Clipper
This work of art is as sleek as it is mysterious. Give your pet an out-of-this-world look that will surely turn heads and maybe even some tails this holiday season. The Pulse ZR II has a "reverse-engineered" Lithium-ion rotary battery and is capable of 5 blinding speeds that can pump out an impressive 2,500 to 4,500 strokes per minute, leaving any kind of fur the planet can throw at it in the dust. This cosmic behemoth comes equipped with a nail guard attachment and a powerful CeramicEdge® blade that can safely vanquish strands of any stature with a flick of the wrist. Do you have an interesting Halloween idea for your furry friend? You can easily transform your pet into anything you can imagine with this stellar work of art. Even if you don't have any pet grooming experience, using the Pulse ZR II makes it simple with its lightweight grip and shape that contours to the shape of your hand. Whether you decide on a mohawk for a punk rocker costume, menacing spikes for a fire breathing dragon costume or a majestic mane to go on a lordly lion costume, your pet will be the talk of the Halloween party!
The Furzapper Glove
Regardless of the kind of animal your pet is, if they have fur, chances are they do their fair share of shedding. Rid yourself of one more eyesore while keeping your hands clean with the Furzapper Pet Grooming Glove.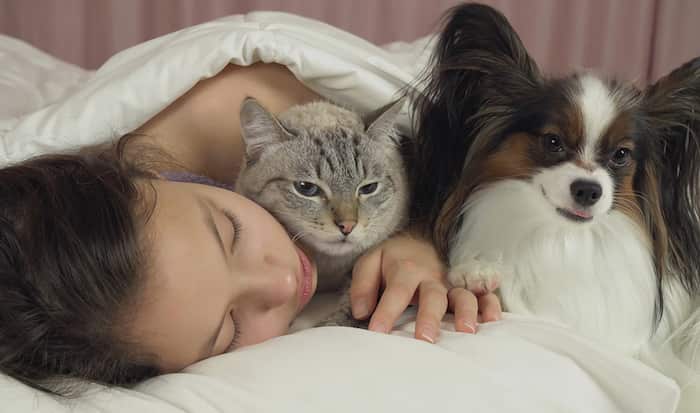 A one size fits all shedding tool that is made of 100% safe, allergy-free, hypoallergenic silicone. Fur has a habit of getting everywhere and it can be infuriating. Your
cute cat beds
or pet beds will look as good as new in just a few seconds! Simply choose a hand, put the Furzapper Glove on, and single-handedly take your home back from the floating terror. After you are done,
clean up is as easy as peeling the fur off of the bristles
and throwing it away.
Dremel PawControl Nail Grinding Kit
We all know trimming your pet's nails can be scary. One wrong move can mean terrible pain for your fur baby and this is why we take the extra time to take the necessary precautions. One of the most important factors in nail management is safety. You must make sure your pet is relaxed and feels safe. Consider introducing the entire routine from the comfort of one of their pet beds to help get them used to the experience. If done correctly, they will associate the chore with relaxation and immediately begin the relaxation process upon either hearing the words or seeing the tool. The sooner you do this, the sooner they will become accustomed to it. For many years pet parents have taken to less conventional ways of keeping their dogs' nails under control, such as a rotary tool. Though these tools can work perfectly, given the right circumstances and a steady hand, they simply were not designed with an animal's needs in mind, until now. As they say: If you can't beat them, join them. Introducing the Dremel PawControl Nail Grinding Kit. As it turns out, the people at Dremel have been quietly listening to pet owners all over the world and have finally broken the silence in what is the most unexpected collaboration of the year.
ZenPup's CBD infused rinse-free shampoo and conditioner
As of late, the world has been abuzz over the miraculous healing properties that CBD oil can offer. CBD oils can be beneficial to all mammals for a plethora of reasons, including easing anxiety, speeding up recovery time, eliminating muscle spasms and reinvigorating appetite, and endocannabinoid cellular growth. If your dog has preexisting anxiety issues from the start, bath time can seem a lot like a nightmare. With products like ZenPup's CBD infused rinse-free shampoo and conditioner you can leave the scary water and unnecessary stress out of the equation. Dry, itchy skin and hotspots won't stand a chance against these top-of-the-line ingredients. Your pet will be eternally grateful for its soft and luxurious coat when it comes time to suit up and brave those cooler gusts.
Related Reading:
Foster a Kitten
Cat Care Guide
Is My Cat Sick?
The Aquapaw Pet Bathing Tool
If you have a dog, chances are they hate bath time. If you have a cat, on the other hand, this much is usually assumed to be certain. Yes, even though cats can usually keep themselves clean, sometimes that alone is not enough. Cats are known to get themselves into sticky situations but rarely do they ever require our help with the clean-up afterward. On the off chance that you think your cat needs to be given a bath, you would be wise to consider a miraculous product such as this. Whatever you have, dog or cat, just getting them into the bathroom can be a chore all on its own sometimes. Thankfully, we can cut out most of the hassle by using the very innovative Aquapaw Pet Bathing Tool, a wearable combination scrubber-sprayer that is easily attached to the hand of your choosing. Turning it on and off is as easy as opening and closing your hand and while most sprayers are obnoxiously loud, the Aquapaw is nearly silent to reduce anxiety in your pet. No matter how big your dog or cat is when the water starts flowing and the suds start flying, it can become quite the handful. Gain that extra edge during bath time by eliminating the need to hold a heavy showerhead or a clumsy brush. Includes 8' hose that can be attached to a showerhead or an outside water hose. Your cat might run and hide in its cat cave for a while when you are done, but it will likely forget and love you just the same tomorrow.
Author Bio:
Emily is an animal lover and content writer at catcaveco.com. She has a passion for writing about pet care & health. Through her writing, she is spreading awareness on how people can live better happier lives with their pets. Till now she has adopted 3 stray cats & always encourages people to adopt animals from shelter homes.