With the outbreak of Covid-19, many of us are spending more time at home. Fortunately, you don't have to quarantine alone. You can choose to bring a homeless cat or dog into your home and shower her or him with attention, care, and love either for a limited period or for the long haul.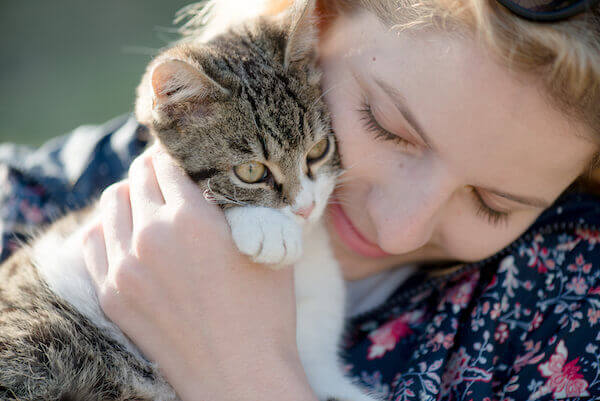 What does it mean to foster or adopt a pet?
Fostering a pet means bringing a shelter animal to your home for a temporary amount of time. There is no long term commitment from you, and most animal shelters will ask for a commitment of two to six weeks.
Approximately 6.5 million companion animals enter U.S. animal shelters nationwide every year. Sometimes there may be an overabundance of kittens and puppies. Many are too young or not quite ready for adoption and require a loving foster family home to prepare them for their fur-ever home. Similarly, some lovely animals who are a bit older and have been living at shelters for a long time appreciate escaping the stress of the kennel environment.
Adoption, on the other hand, is a long term commitment to look after a homeless animal. This is the best option if you are looking to provide the pet with a permanent home and care.
Why foster/adopt a cat?
Most of us find it hard to take care of a pet as we are never at home. But with the global pandemic, we may have to stay in our homes a little longer. What better way to pass the time during this pandemic than with a lovely furry animal by your side?
The benefits for pets
Fostering a dog or cat does not only mean having someone to keep you company, but it's also beneficial to your pet. Both dogs and cats in animal shelters are often kept in a kennel environment, which can be tiring and stressful. However, when a pet gets fostered or adopted, they can better socialize, exercise, and get a good night's sleep. This puts the pet at ease and brings out their real personality.
Furthermore, fostering an animal also gives them a better chance of finding a forever home. Spending time with your four-legged friend ensures they learn some manners and essential skills such as dog crate training, understanding basic commands, or how to use the litter box. Such skills can help an animal find someone willing to adopt them. It also helps the animal learn how to socialize with kids and other pets in a home, increasing their chances of doing well once adopted.
What's in it for you?
Having a dog or cat in your home is also beneficial to you in so many ways. A pet during this uncertain time will help you adapt to the new normal without being overwhelmed by all the changes taking place.
Besides, your pet will give your new life some structure. You will have something to do rather than focusing on the depressing news on your TV. Having a routine where you feed, exercise, and groom your pet is enough distraction during these uncertain days. A pet is also good for your health.
Studies indicate that petting or playing with an animal increases the production of oxytocin- a stress-reducing hormone and decreases the production of cortisol-a stress hormone. We can all agree that each one of us can do with someone who can relieve our stress at this time.
Moreover, having a pet at home increases opportunities for exercise, which can help lower cholesterol and blood pressure levels. In yet another study, pets were shown to increase the survival of patients with heart disease.
Pets also increase the chances of socialization for both kids and the elderly. For seniors who may no longer enjoy visitations from their relatives, having a pet means they can have someone to talk to and interact with. Pets also help the elderly to better take care of themselves, and they bring a bit of normalcy to the long, often lonely, days.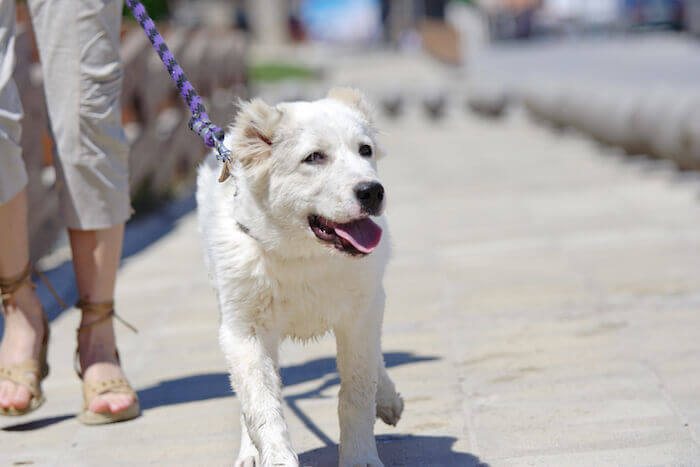 Fostering/adoption benefits animal shelters, too
Fostering or adopting a pet also benefits animal shelters, especially now that most rescues have been forced to scale down their operations due to quarantine restrictions.
Animal shelters have fewer employees right now, as many are in quarantine. Additionally, many animal rescue homes have had to cancel their adoption events. Resources are also hard to come by and for many shelters – including ours – we heavily rely on donations. This has made taking care of the animals even harder.
Many animal shelters are also bracing up for tougher times ahead as they are bound to see increased cases of animal abandonment. Some families have had to deal with the loss of jobs and reduced income due to Covid-19. Such families may opt to surrender their pets to animal shelters to cope with the tough financial times. Shelter homes are asking such families to hold on to their animals as long as they can unless it's an emergency.
Mistrust is another factor that has made pets an easy scapegoat. Some people believe that pets can aid the spread of the virus. But there is zero evidence to support this claim. According to the Centers for Disease Control, there is no evidence showing that compassion animals can spread or be a source of COVID-19.
Moreover, the American Veterinary Medical Association notes that the virus is highly transmitted through non-porous surfaces such as plastic or metal. Pet fur, which is non-porous, doesn't spread the virus but helps to trap it.
Final thoughts
By taking in a dog or cat temporarily or permanently in your home, you'll free up a spot in the shelter so that the rescue can take in another pet. You will also give feedback to the rescue about the pet, which helps them learn more about the animal and find them the best home for adoption.
If you have been thinking of fostering or adopting a cat, then there is no better time than now. Having a furry friend in your home will help you cope with the loneliness during this isolation period. It will also benefit the pet as you will allow them to experience some love and care. Adopting or fostering also helps the shelter home as it frees up space for other animals who may need some shelter during these tough times.