Our dogs are our family and most of us treat them like our children.  Guilty!  In loving them as much as we do, we want to protect them and keep them safe from harm.  Whether it is on the home front, throughout the daily routine, or out and about traveling, we want to ensure their safety.
There are plenty of pet containment systems available to aid in providing safety.  Ranging from wireless fences to traditional fences and all things in between, you will most likely be able to find something to best suit you and your family.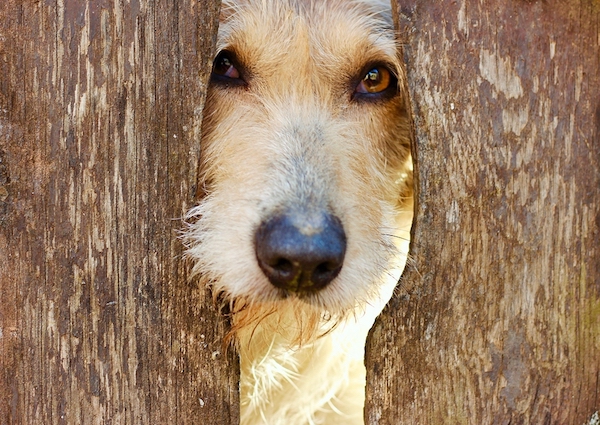 Electronic Wired Fencing
One of the most popular pet containment systems is the electronic fence.  With installation, cables are buried underground and run the edge of the perimeter in any shape, forming an invisible boundary for your pet.  The cables also allow you to exclude areas of the property, to keep your dog away from certain things such as a pool or pond.
A base unit for the system operates electronically and can be placed anywhere on the property, as it has rugged characteristics and does not have to be kept indoors.  The unit uses a digital radio frequency signal to travel along the cable wires and works with your dog's collar receiver.
Training flags are placed along the boundary to assist in training for your dog.  They are visible cues to let your dog know where the boundaries are.  If the dog goes beyond the boundary, he will receive corrective stimulation on his collar.  The corrective stimulation is adjustable depending on the size and type of dog you have.
As far as safety for your dog when using this type of containment, it is not one hundred percent secure.  While it may provide a decreased chance of your dog getting out, there is still a chance that your pup can run through and disregard the electronic correction.  Other pests or predators cannot be kept out, which could potentially pose a threat.
Electronic Wireless Fencing
These types of fences allow owners to monitor their dog through a GPS (Global Positioning Systems) collar, by placing a transmitter in a central location, connected to the GPS.  The transmitter then gives off a signal that provides an invisible boundary for the dog.  Unlike the base for the wired fencing, this transmitter must be in an indoor location.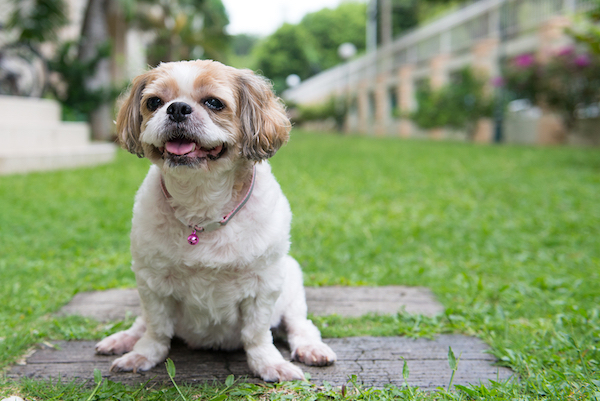 Similar wireless systems do not need a transmitter, rather can create a boundary or invisible fence connected directly to the GPS collar.  Your dog can then learn the boundary areas, through training.  If he wanders outside of the boundary, he will receive a corrective stimulation through the collar.
There are several different types of GPS fence systems on the market.  Most of them only provide a circular boundary, covering only a certain amount of feet.  Some may see this as a negative if you are looking for more space for your dog to roam free.
Many of the GPS systems are designed to be completely portable so that you can easily travel with your pup.  This may be a nice alternative to the wired systems, for that reason.
Along with the wired electronic fencing, the wireless fencing cannot guarantee to keep your dog in the boundary; and will not be able to keep others out.
The wireless system may be prone to more outages as well, in comparison to the wired fencing.
Related Reading:
Crate Train a Dog
Dog Park Rules
Understand Dog Behaviors
Popular Dog Breeds
Indoor Systems
Needing to keep your pup contained to a certain room, or away from the trash can?  The electronic GPS systems can work for this inside.  Some systems allow for the GPS collar to work with a boundary transmitter, marking off certain areas to keep your pet away from, or confined to, ranging from eight to ten feet.
Using this type of system would provide a good alternative to those child or pet gates that may be going up all over the house.   Although, the system is still operating like the outdoor ones in which the dog's collar is connected to the frequency transmitter.  The dog could still find a way to disregard the corrective stimulation and go after what he wants.
Traditional Fencing
Wooden, wrought iron, vinyl, aluminum, and the list goes on.  Many options are available when you are looking at fencing in your yard the traditional way.  While fully fencing in your yard will be a more expensive route than others, it is going to create a little more security in the long run.
Most dogs adapt well to a fenced-in yard.  If the fencing is high enough, you will not have to worry about them jumping over.  If digging is an issue, there are products designed to work in conjunction with your fence to prevent digging.  The products are steel rods that run down into the ground, protecting your pup from digging a way out or other pests from digging their way in.
A traditional fence is also going to keep predators such as coyotes, mountain lions, or other wildlife out.  However, in my case, this has not been fully proven.  There is a snake that manages to sneak his way into my fenced in backyard.  Fortunately, he is not poisonous, so he gets a free pass.
Other Safety Factors
Regardless of the pet containment system, you are thinking of, or currently using, keep in mind nothing is full proof.  Our dogs are instinctive animals, and simply put animals.  Some of them can find their way out of any containment.
Certain precautions should be taken in addition to using pet containment systems.  Visually monitoring your pup even when he is outdoors in any type of fencing, is recommended.  Make sure your dog always has his ID tags on and visible.
Having a microchip can also be a lifesaver.  Our neighbors found a dog without any tags or ID and drove her to a local pet store where the store looked up her microchip.  They were able to contact the family and they were reunited within a few hours.  A happy ending that may not have happened otherwise.