As cannabidiol (CBD) grows in popularity among individuals seeking an alternative to synthetic drugs, medical researchers have found that it is similarly safe and effective for treating symptoms of common disorders in pets—specifically dogs. Today, there are hundreds of pet CBD products available both online and in brick-and-mortar pet stores. However, many dog owners are still unsure as to whether CBD would actually help their furry friends, and lack concrete knowledge on best practices in regards to dosing, product formulations, and more.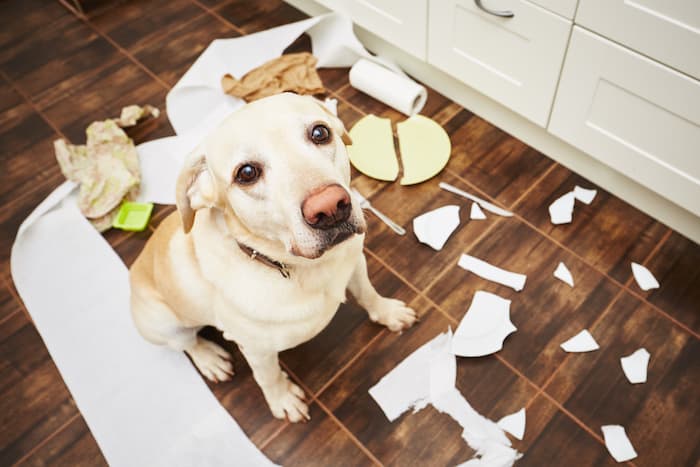 In this post, we go over the essentials of canine care using CBD products: what it is, how it works, and six common mistakes to avoid when choosing and administering CBD to dogs.
What is CBD?
CBD is a non-psychoactive compound found in cannabis. CBD does not cause the euphoria or intoxication that THC does, but it has been shown to have many medicinal benefits including anti-inflammatory and neuroprotective properties. CBD is extracted from industrial hemp plants which are specially grown for high CBD content, unlike marijuana plants which are cultivated mainly for their THC content and narcotic properties. Industrial hemp is legal to grow in the U.S., while marijuana remains illegal at the federal level, with many states legalizing its use medicinally and recreationally.
CBD oil is used by many people in the U.S. as a treatment for conditions such as depression, insomnia, inflammatory joint diseases, and seizures. It has been shown to be an effective treatment for anxiety disorders and can also help patients manage pain caused by chronic illness or acute pain from injuries.
How does CBD help dogs?
Cannabinoids like CBD have been shown to be beneficial for dogs because they're able to help with aches, pain, and inflammation associated with arthritis. They also help promote sleep and reduce anxiety, which can help pets prone to experiencing separation anxiety. CBD is proven to soothe the digestive system as well. Many pet owners have also reported benefits on skin conditions like dryness and itchiness when applying CBD oil topically on their dogs' skin.
It's important to remember that CBD is safe for use in animals because of its lack of psychoactive effects. Dogs don't have the same endocannabinoid system as humans, but they still use cannabinoids to regulate their physiological processes nevertheless. Studies have shown that CBD can treat anxiety in animals at equal or better rates than synthetic drugs, with no evidence of serious side effects.
Pet CBD products are mostly available as oils or tinctures that can be administered orally. Most CBD products are combined with other ingredients such as hemp seed oil, coconut oil, or fatty acids so it's important to do some research before purchasing a product in order to determine its dosage.
There are a number of common mistakes new CBD users make in the first few weeks of giving it to their dogs, either as a form of medicine or health supplement. Let's briefly explore these don'ts below, as well as why they're important to keep in mind.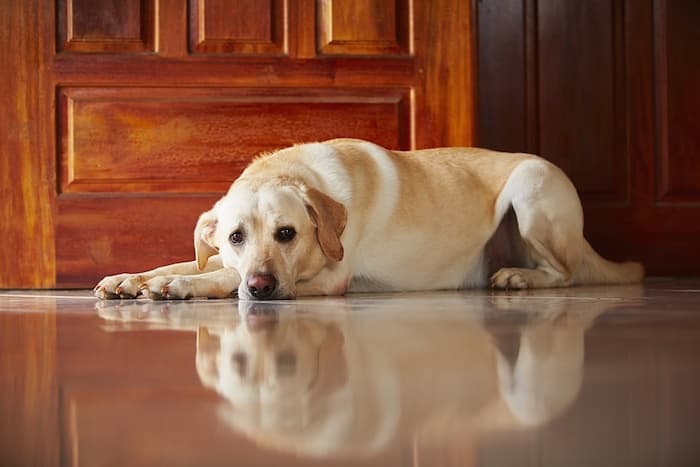 Don't Use Full-Spectrum CBD Products
Full-spectrum CBD includes secondary cannabinoids, terpenes, and flavonoids with no documented benefits for dogs. In fact, even small amounts of cannabinoids like tetrahydrocannabinol (THC) can cause excessive thirst or urination, diarrhea, and even vomiting in some dog breeds.
In order to avoid mishaps with subpar products, always opt to buy isolates, which essentially have everything other than CBD removed from the formulation. Quality isolates can be bought from Crescent Canna and other reputable CBD retailers.
Don't Administer CBD to Dogs Under 6 Months of Age
Dogs do not have a fully developed endocannabinoid system until they reach 6 months of age at the earliest. Until this point, they are unlikely to fully or properly process CBD, thus depriving them of its beneficial properties and effects. For obvious reasons, this also serves as a waste of money for pet owners.
If you want to be sure your dog is ready to benefit from CBD medication or supplementation, consult with your veterinarian. Different dog breeds develop at different rates, so yours may require even more than six months before he or she can benefit from CBD and other cannabinoids.
Don't Inject or Administer CBD Intravenously
As in humans, CBD is typically meant to be consumed orally or sublingually (i.e. under the tongue). However, it can be difficult to administer CBD this way with particularly large or playful dogs.
If you're struggling in the process of giving your dog CBD, do not resort to injection or intravenous administration under any circumstances. Instead, mix the CBD tincture or oil into his or her food.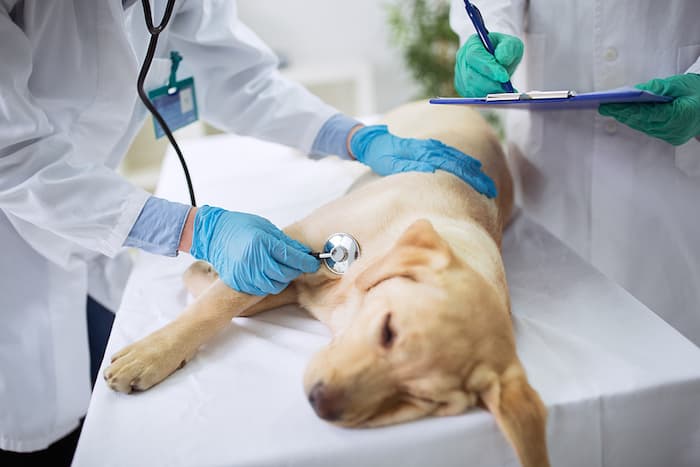 Don't Neglect to Inspect Your CBD Product's Ingredients Panel
Dogs commonly suffer from food intolerance and allergies, requiring care and vigilance on the part of pet owners to ensure they never undergo severe reactions which could lead to life-threatening situations. CBD products typically contain small amounts of carrier oils, such as coconut oil, hemp seed oil or select fatty acids—none of which are easily discernible by smell or taste in quality products.
To be sure your chosen CBD product is safe for your dog, pay great attention to its ingredients panel and consult with your veterinarian regularly to stay up to date on his or her allergies.
Don't Rely on Hemp Seed Oil as a Carrier Oil
Because too much hemp seed oil can cause an upset stomach in smaller breeds and younger dogs, it's best to avoid the risks associated with hemp seed oil altogether by using CBD products that use other, higher quality carrier liquids like MCT or coconut oil.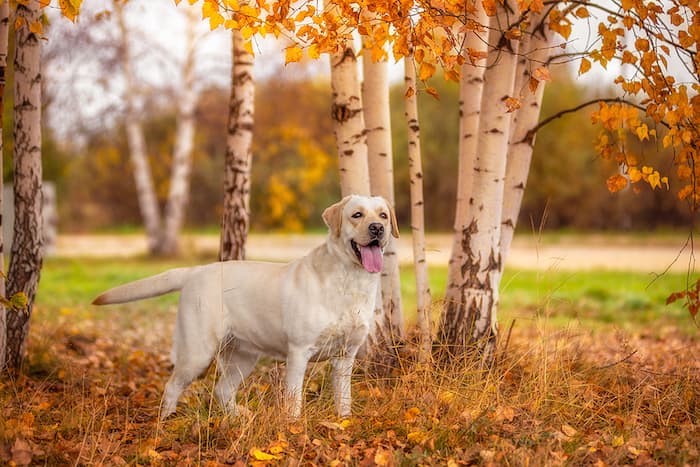 Don't Exceed The Recommended Dosage Values for Your Dog
Once you've determined the recommended CBD dosage for your dog with the help of your veterinarian, it is essentially set in stone for no less than a year. This is because dosage values are based on the particularities of your specific dog (e.g. age, weight, medical history, etc) and are thus unique, even from dogs of the same breed.
Be careful not to overshoot the recommended dosage values for your dog, as too much CBD can cause mild side effects like sleepiness, loss of appetite, or loose stools. If you think it's time to revise the values for your dog due to significant changes in his or her age or weight, be sure to consult your veterinarian for a qualified opinion.
Further Reading