Getting a puppy is one of the most exciting things in life. In a pet, you find a loyal friend that you will share some of the most thrilling adventures with.
However, owning a pet comes with several responsibilities like regular grooming, vet appointments, and walks in the dog park. That's the only to keep your fur-friend healthy and happy. Below is a brief list of some of the essential items that will help you perform these duties with ease to keep your pet comfortable at all times.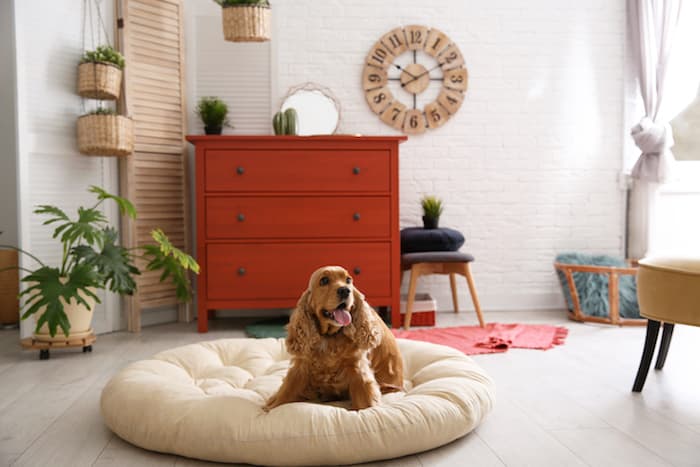 1.   A Comfortable Bed
Pet homes will advise you to shop for dog essentials before bringing your canine-friend home. This is really crucial since the first few days of relocating a pet are critical in determining their acclimation to the new surroundings.
One of the most vital accessories that your dog needs to find in his new home is a cozy bed. Luckily, the market is not short on puppy beddings. As the pet lovers at Central Park Paws explained, there are many types of dog beds coming in at different prices. Whether you are looking for the perfect bed for a cute little pup or something strong for a grown dog, you'll have plenty of options to choose from.
Additionally, some beds are uniquely designed for dogs with a habit of chewing beddings and other items. These chew-resistant beds are great value for money since they'll stay in shape and keep your dog comfortable until they outgrow the trait.
Some of the factors you should consider when buying a dog bed are:
The material used. Find something soft and comfortable for your breed.
Removable cover for easy cleaning.
The sturdiness of the bed
The age of the dog may also influence the type of bed to buy. For instance, if you have an older dog with joint issues like hip dysplasia, a soft bed with memory foam is usually the best choice. Consult the pet home about the unique needs of the dog you are getting before buying the bed.
2.   A Comfortable Leash
A leash is crucial for controlling your pet and keeping him away from danger. Be very careful when buying a leash because some of them can hurt the dog. Others may also be poorly made, which means your dog can break free and run towards danger.
Generally speaking, you'll have to choose between leather, nylon, and cotton webbed leads. Leather materials look and feel amazing. They are also very long-lasting. Sadly, cleaning a leather leash can be a hassle, plus they take a lot of time to dry.
Meanwhile, nylon and cotton webbed leashes are pretty easy to clean and use, but their lifespan is limited.
Whichever leash you choose, make sure it secures firmly on the collar and is long enough to give your dog the freedom it needs without losing your control. Experts recommend a leash length of between 4 and 6 feet.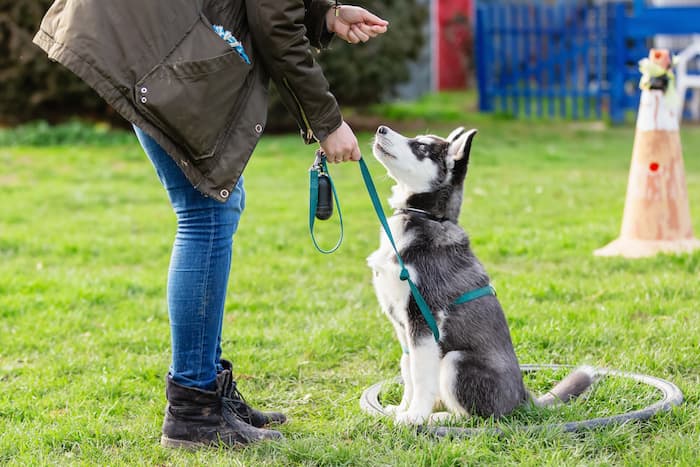 3.   A Collar
Flat collars are generally regarded as the safest collars for dogs. These are available in leather, nylon, and fabric materials. Choose a collar that fits perfectly around your dog's neck.
Remember to check the collar occasionally because the fitting can change as your dog grows.
4.   A Crate
Both you and your pet need the crate. As the pet owner, the crate helps you train and limit the movement of your dog. This is particularly useful when you are not around to monitor them.
Meanwhile, dogs love to retreat to their crates where they can rest and sleep without interruptions.
Purchase a crate with sufficient space for your pet to stand, turn, and sleep in it.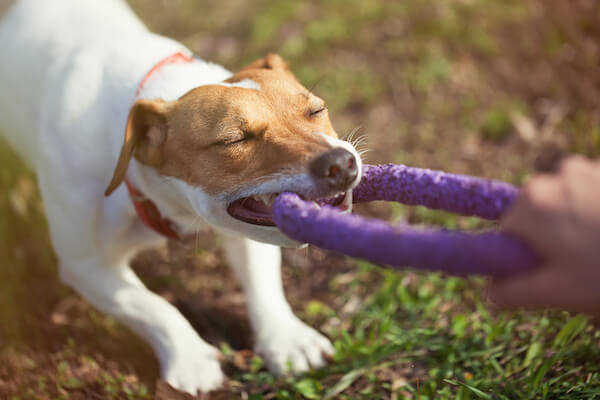 5.   Some Toys
Chew toys are great at keeping dogs entertained. They also strengthen jaws and reduce the risk of your pet chewing on harmful items in the house.
Shop for safe and easy-to-clean toys. Make sure it's also of the correct size.
6.   Grooming Supplies
Develop a proper grooming routine for your dog to keep them healthy and happy. The frequency and type of grooming duties you'll perform will depend on the specific breed of your pet. Speak to the pet home or a licensed vet to get a detailed guide on how to clean your pup.
With that said, you'll need items such as dog shampoo, nail trimmer, dog toothbrush, and toothpaste, brush, comb, and coat scissors and clippers.
7.   Water And Food Bowls
There are many dog food and water bowls on the market, but vets recommend stainless steel ones. These are pretty easy to clean, and they don't harbor bacteria, as is the case with plastic bowls.
Keeping your pet happy and comfortable isn't that hard. In addition to the above items, you'll also need to spend time with your dog. Play with them in the backyard and take them for a walk around the block. This boosts their physical and emotional well-being.
Further Reading