Whether you're an accidental puppy parent or intentionally bred a litter of puppies to sell on to their next owners, you will need to find good homes for the little pups. As a breeder, it is your responsibility to ensure that they find good homes. Their new owners should be caring, but you should also try to ensure that they have the means and the capability of looking after the dog. There are also several steps to take before you even consider handing them over: these will not only make the transition easier for the puppy but their new owner too.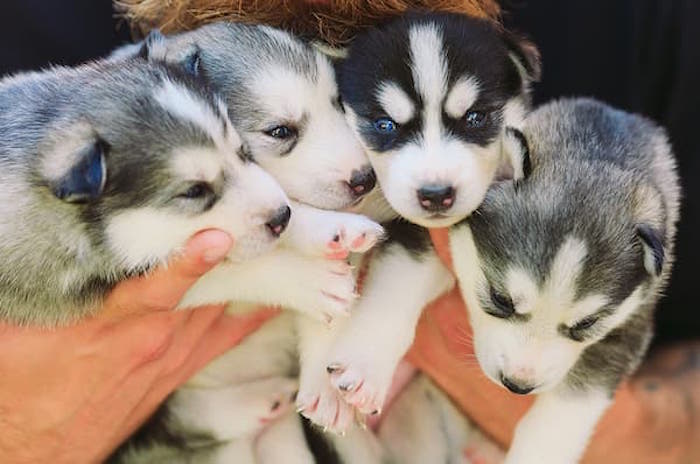 Get Them Spayed and Vaccinated
Getting puppies vaccinated and neutered might sound like the responsibility of the new owner, but you could be sued if you hand over a dog that has not had the appropriate vaccinations. Even if you inform the new owners that they need to get them done. Unneutered dogs, especially unspayed bitches, are at much greater risk of contracting cancers than neutered dogs, as well, so it is good practice to have them neutered before you hand them over.
Don't Give Them Away
If you have an unexpected litter of puppies, it might seem like giving them away to loving homes is the right thing to do. After all, the puppies will get loving homes and you won't have to care for eight bouncing canine babies. But, charging for a puppy can be a good idea.
It will cost upwards of $1,000 over the first 12 months of a puppy's life. Despite these costs, many people that can't afford those kinds of costs still buy a dog. You will also find that disreputable breeders and owners looking for fighting and baiting dogs will scour newspapers and social media looking for free puppies. It's horrible, but it happens. Charging a fee could prevent your puppies from going to one of these owners.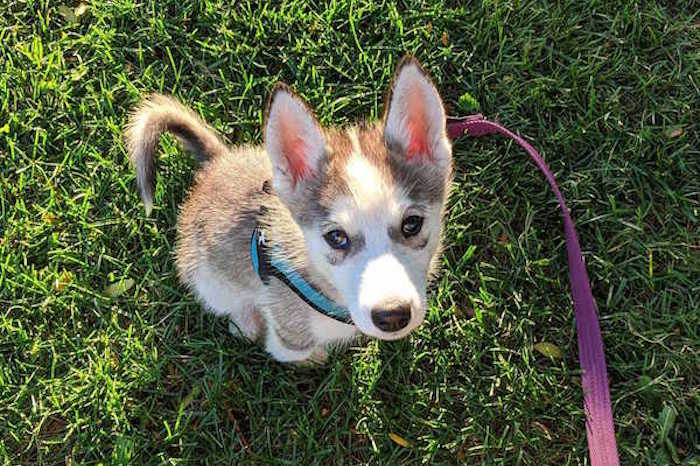 Evaluate the Puppies Honestly
Not every puppy is suitable for every home. A loving and caring owner that will dote on any dog in their home may not be well suited to an active and lively husky, for example. You need to evaluate the puppies. This not only means that you should consider the breed, but it means that you should evaluate each dog individually.
How does he act around his mother?
Or around you when you feed him or treat him to some kibbles?
Does he show signs of food aggression or stubbornness that would make him more suitable for an experienced owner?
Register with a Kennel Club
Once you've dealt with the formalities, it is time to find potential owners. This can be a difficult task in itself. If you have a purebred dog, register with the appropriate kennel club first. Many potential owners will look here first, and most countries have their own kennel club.
In the US, it's the American Kennel Club (akc.org) while in the UK it's The Kennel Club (thekennelclub.org.uk).
Join Breed Clubs
Similarly, most breeds have their own breed clubs in a lot of countries. Whether you have Cane Corso or Weimaraner puppies, you will find registered clubs. Many of these organizations have lists of people that are looking to adopt, and this network of potentially interested owners is a great place to start. Members of breed clubs tend to have some experience with the breed in question, or certainly have an interest in them.
It isn't just purebred dogs that have their own clubs, either. Hybrid and designer breeds have become increasingly popular and many, like the Cockapoo and various other Poodle crosses, have their own breed clubs. Joining these clubs also offers access to a host of resources and gives you access to other owners and breeders with experience in your breed.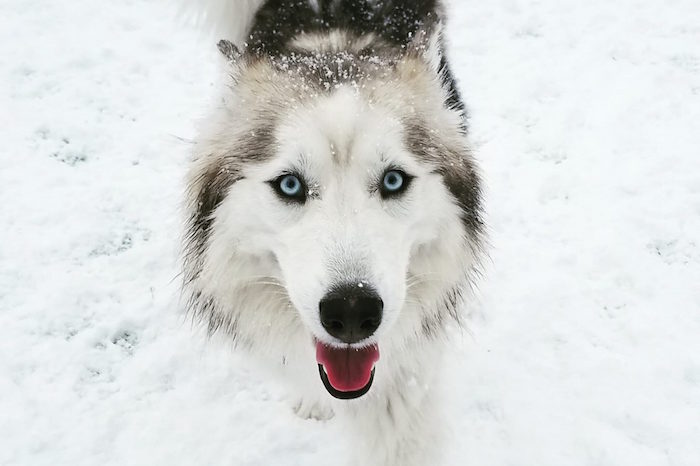 Advertise at Your Vet's Office
For mixed breeds, as well as for hybrids and purebred dogs, you may find a well-placed advertisement on your local veterinarian board will reap rewards. Many owners are looking for a companion for an existing dog, and they will look at the board in their veterinarian practice because they believe it to be a trusted and trustworthy resource. It may seem counterintuitive, but try boards where puppy classes and other dog classes meet. Again, most attendees will already have a dog, but they also have experience of owning one and may know somebody else that is looking.
Related Reading
Why You Should Avoid Puppy Mills
How to Foster a Dog of Cat
Use Social Media
Breed clubs, dog fan groups, and local groups are all over social media. Join Facebook groups of people looking to buy a puppy. Join groups for the breed or class of dog you have. Joining these groups does not mean that you should forego other stages of the process, such as interviewing potential owners, but it can broaden your pool of potential puppy parents.
Evaluate Potential Owners Honestly
When dealing with a potential owner, you want to be sure that they are a good fit for your puppy and vice versa. Active dogs are better housed with young, active owners. Certain breeds are better with experienced owners. Some breeds will not tolerate being left alone while their owners go to work. Research the breed, determine their requirements, and take into account any individual requirements you identified in your puppies.
Speak to interested parties on the phone at least once and use the opportunity to tell them about the breed and determine whether they are the right fit. Let them come and meet the puppies, see how they behave around the dog and don't be afraid to ask for a deposit and personal details to secure a puppy. You may lose some potential owners, by asking questions, but serious puppy parents will stick around.
Finding Good Homes for Your Litter
As a breeder, you need to ensure that your puppies find good homes. This not only helps ensure that the puppies will be happy, but it will protect your relationship as a breeder, too. Always perform due diligence before agreeing to let somebody have one of your puppies, and remember that just because you like an individual does not necessarily mean that they are the perfect owner for one of your pups.