Are you sure that your house is poison-proof and that your pet can walk around the house freely and taste everything that comes across?
If you are not sure, then it's a perfect time for you to re-think and re-organize your pet surrounding, as Poison Prevention Week is still on!
Getting a new pet to your family is always a glorious moment celebrated with ecstatic YAY! What after it? This is the moment where people usually don't know what they were supposed to do, and they struggle along the way with their pet's habits, surroundings, and safety. Not being well informed is usually the #1 reason for most pet-accidents.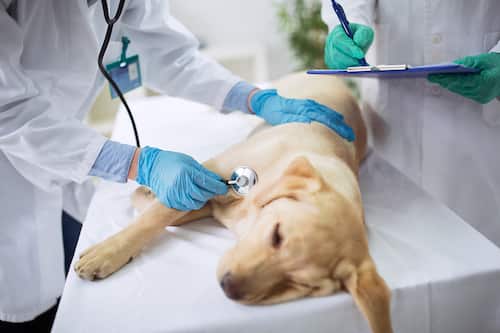 Better Safe Than Sorry
Our world is the most interesting thing for our pets. So many places and different creatures to sniff around, explore, and taste. Therefore, our house is like their personal castle with a bunch of items to be explored.
However, with a large area of new things just waiting to be explored, a number of potentially dangerous things is significant.
And your house should be nothing less but a safe haven for your car or a dog. Sadly, common household products and their items can pose a less or bigger safety hazard. Places within the house, around the household or garden, are full of hidden dangers, that you may or may not be well aware of.
Fortunately, with some time and strict planning, you can protect your furry friends from hazards.
Spare some time, and work on keeping the main areas in your house, like the kitchen, bathroom, living room, and bedroom free of potential hazards. So, poison-proof your home with this simple 5-step guide.
1. Electrical Safety
Kittens and puppies are curious as they are cute. Sometimes, the cute part can get them out of trouble, like when they rip apart your favorite pillow. But, this cute part cant help when they start chewing something they shouldn't – like electrical equipment.
Doing so, they risk their lives. In the best-case scenario, it can lead to a fire hazard in the home. Spend a few minutes to cover electrical outlets. Walk to your local department store and purchase outlet covers that are safe and easy to install.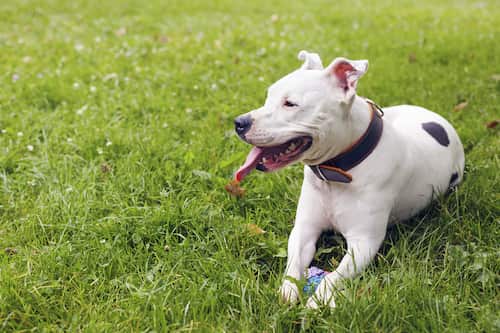 2. Garden Dangers
Having a garden where your pet can spend some time and sunbath is great. It keeps your dog from getting bored and gives you a safe and controlled surrounding.
However, this open area is perfect for uncontrolled hazards, in and outside the garden.
Check your garden on a daily basis for busted glass, small fractures of split wood, small hazardous objects, string related products, toys, or even candy from the next-door neighbor. Furthermore, make sure that you keep poisonous plants away from your dog's reach.
Related Reading:
Does My Dog Need a Vet?
Taking a Cat to the Vet
3. Holiday Hazards
Nothing says Christmas like holiday decoration. Nothing says danger better than holiday decoration, as well. Pay extra attention around holidays for your pet's safety. Put heavier decorations in a secure area.
Be careful with holiday lights because they pose a strong risk of choking, so try to keep them out of reach of a canine and feline friend. In addition, be careful if your dog is scared of fireworks.
Train your dog during the year to get used to the sound of fireworks so you can avoid any uncomfortable situation.
4. Toys
Not every toy in the world is meant to be chewed. Having your kids around your pets creates a lovable and trust-worthy relationship, but you need to make sure that you don't leave any small hazardous objects near your pet, as they are in reality choking hazards.
Keep your children's toys in a safe place. You think that your pet won't eat it, but the chances are that your pet will probably eat it. Keep also buttons, small batteries, and rubber bands away.
5. Dangerous Drinks
Pets have a tendency to show interest in everything that we eat and drink. Let's be honest, most of the time you will let your pet bite something or have a sip.
However, you need to draw the line in some cases. There are certain drinks and foods that are harmful to your pets, and some that are dangerously toxic. Pay attention to where you keep poisonous foods and drinks, especially if your dog spends a significant amount of time alone at home unattended.
Why? Certain drinks can cause breathing difficulty, vomiting, or even nervous system depression. The most dangerous drinks for your pets are:
Caffeine, Coffee, and Chocolate – these products contain methylxanthines, a substance that once ingested by pets can cause diarrhea, urination, seizures and even death
Citrus – citric acid irritates pets central nervous system. Avoid any form of citrus oils and plants
Milk and Dairy Products – pets do not tolerate lactose in milk. Keep milk and dairy-based products away from them as it may cause them strong diarrhea
Alcohol – alcoholic beverages, as well as food based on alcohol, can cause smaller problems like vomiting, or a bigger one like coma and even death. Don't let your pet get its paws to alcohol cabinet
Always bear in mind that with a great pet comes greater responsibility and it's our duty to protect them the best way possible.