On December 2, 2020, the US Department of Transportation (DOT) announced forthcoming changes to its regulations regarding support animals and airline travel. These changes take into account over 15,000 comments registered on their notice of proposed rulemaking, published on February 5, 2020. The new rules are significant and tighten the restrictions for airline travel for emotional support and service animals.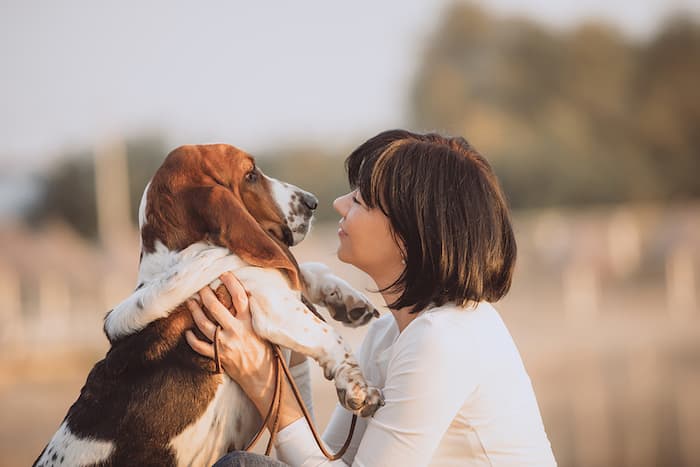 First, and most significantly, the new rules establish strict definitions for the classification of "service animals." Once these rules are in effect, only dogs that are "individually trained to do work or perform tasks for the benefit of a person with a disability" will be considered service animals for the purpose of air travel. That is, the dog must be specifically trained to perform a job that mitigates its handler's disability. This definition falls into line with the Department of Justice's guidelines, as given in the Americans with Disabilities Act. Although trained miniature horses also qualify as service animals according to the ADA, airlines are not required to accommodate them. The new regulations also no longer require airlines to accept other species, such as cats, rabbits, and birds, as service animals.
Second, and equally important, emotional support animals are no longer considered service animals. This is significant for the many people who rely on their ESA when traveling by air. Under the new guidelines, even if the animal is prescribed to you by a doctor for emotional support, they cannot be treated as a service animal unless they have received training and are intended to perform a job. Psychiatric service animals, in contrast to ESAs, have been trained to perform a certain task to assist their disabled handler and are therefore considered qualified service animals. ESAs, however, can now be classified as pets by airlines and are subject to the same fees and restrictions.
According to the DOT, there are several reasons prompting the change in regulation.
For one, DOT officials noted an increase in the number of complaints regarding under-trained animals and unusual animals traveling in aircraft cabins. They cited feedback from airlines and stakeholders indicating that a significant percentage of onboard behavior incidents came from animals presented as emotional support animals. The DOT's position is that task-trained animals generally receive additional training in public behavior, whereas emotional support animals are not required to receive such training. With the new regulations, the DOT hopes to reduce onboard behavior incidents as well as the number of uncrated animals in the cabin.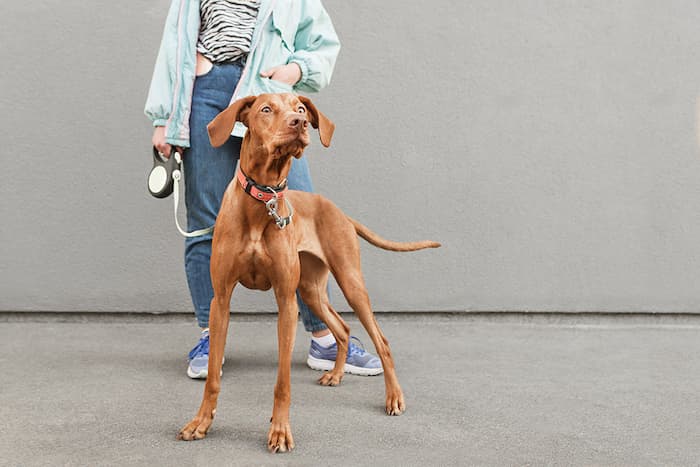 Another reason for the change was to eliminate inconsistency among Federal agencies on what defines a "service animal." The lack of clear guidance sometimes resulted in confusion and led to a wide range of animals brought on board aircraft. Sadly, in some cases, individuals were accused of misrepresenting an animal as a service animal in order to transport them free of charge. The DOT hopes to avoid these issues in the future by having clear guidelines.
Other provisions in the new regulations permit carriers to require that the service animal fit in the foot space under their handler's seat or on their lap. They can also require that the animal be harnessed unless doing so would prohibit the dog from performing its job. In that case, the handler must keep control of their service animal through verbal or other means. Finally, an individual is limited to bringing only two service animals onboard.
The DOT will no longer require a letter from a mental health professional for psychiatric service dogs.
Only two DOT-specific forms will be required for service dogs to accompany their handler:
US Department of Transportation Service Animal Air Transportation Form, stating that the animal is a service animal trained to do work or to assist the handler with their disability.
US Department of Transportation Service Animal Relief Attestation, stating that the animal has been trained to not relieve itself onboard, or for longer flights, has been trained to do so in a sanitary manner.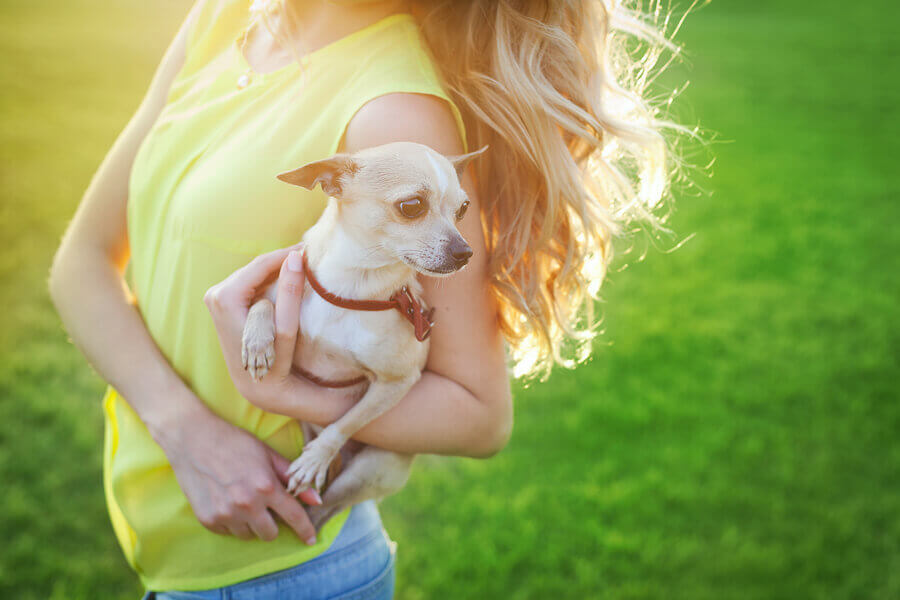 What do these new regulations mean for people who travel with emotional support animals? In effect, any animal previously classified as an ESA and not specifically trained to perform a job can be treated the same as any pet traveling in the aircraft cabin. That includes having to pay any fees an airline may charge to allow the animal to accompany a traveler on board, keeping the animal leashed or in a crate, requiring the animal to fit in the space beneath the seat, or requiring them to travel as cargo. Support animals other than service dogs can still travel in the cabin, but they are subject to the same rules for each airline regarding pet or animal transport.
The impact of these new regulations will certainly be a hot topic for travelers in the months to come, especially for those who travel with ESAs. There will undoubtedly be some confusion until the rules are hard to set with each airline.
So, what is a person with an ESA to do?
There are few who would deny the legitimacy of an individual's need for a support animal. For many, an ESA is essential to their ability to board an airplane or to be in a public space with confidence. However, while still supporting the use of ESAs, there are many who would insist that standards for training and behavior of the animals in public should apply. Emotional support animals typically do not receive the training necessary to qualify as service animals, and most perform their emotional support job simply by their presence.
Disabled passengers with dedicated service animals have echoed the need for training standards and clarification of service animal requirements. In August 2019,
numerous service agencies signed a letter
to DOT Secretary, the Honorable Elaine L. Chao, commending the steps to establish guidance regarding ESAs and service animals.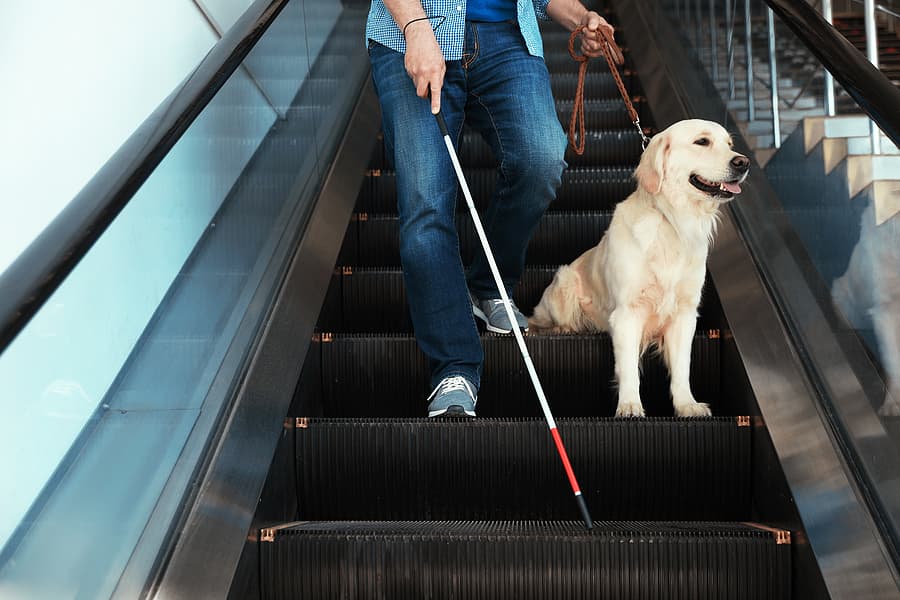 For more information on the regulations, the full DOT ruling can be found here.
Although there is not yet a designated implementation date, the new rules will go into effect thirty days after publication in the Federal Register, or in the early part of 2021. Those intending to travel with emotional support animals in this timeframe should contact their airline to ensure they comply with any rules in effect on their travel date.
Related Reading
Animals that HelpBest Service Dog BreedsGood Dogs for Emotional Support