The pandemic's effects on the veterinary field have been extensive since physical checkups are now limited. Veterinary clinics worldwide have made significant modifications to guarantee clients will continue to get necessary services.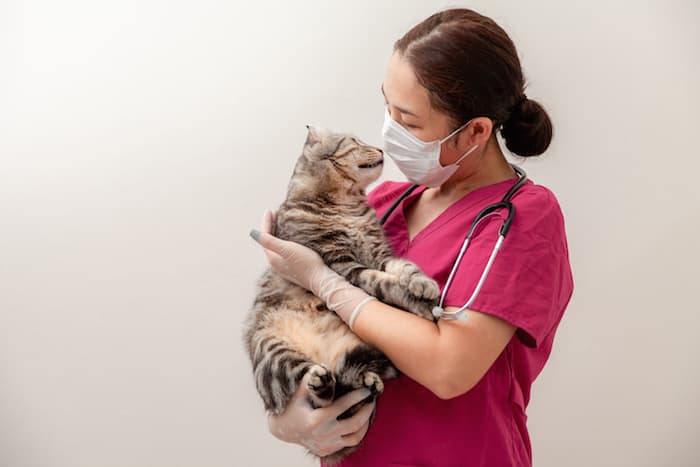 Changes In The Operation
For the vet sector, which has experienced a surge of new customers as a result of increased pet ownership, procedure changes have already impacted operations throughout the globe. From utilizing technology to enhancing communication, these are some of the ways COVID-19 has altered the way vet clinics do practice today.
Social distancing is one of the most efficient approaches to reduce the transmission of COVID-19. However, that distance might be distressing for most pet owners who aren't permitted to accompany their beloved companion to examination facilities.
Plus, the possibility of lengthy waiting periods and extra burden on already overworked clinic employees may cause a problem that might lead to disruption in daily workflow. But with customer and employee health being paramount, it seems nothing can be undertaken to alter the approach.
Nevertheless, one advantage of being in the 21st century is the amount of easily accessible technology. As a result, innovative veterinary facilities are using technological means to simplify communication with their clients.
Communicating In The Middle Of Pandemic
Technology will prove to be a lifesaver for clinics seeking to retain a good veterinarian-client connection throughout the pandemic. In addition, it can help develop and sustain operations even after the health scare, enabling vets to accommodate effectively.
Here are some ways how most clinics communicate with clients through the use of technology:
Telemedicine
Telemedicine may be used to support veterinary procedures. Although it's not a newfound service to healthcare, it's been employed sparingly. It's used less often in veterinary care, owing to federal and state rules controlling the veterinarian-client interaction.
Normally, a practitioner would require a strong rapport with clients before considering a telemedicine session. But as the regulations ease in relation to the pandemic, veterinary telemedicine is likely to provide an answer for overburdened clinics throughout the world.
Telemedicine solutions like TeleVet Flow and others are excellent approaches to communicate with clients. With these services, pet owners may connect with a veterinarian by text or video chat to get immediate guidance on how to take care of their pet.
But there are certain precautions before using these. A vet client-patient relationship (VCPR) is needed for a veterinarian to assess and prescribe treatment. This implies a doctor must meet the pet beforehand, typically within a specified period prior to diagnosing and prescribing medications through a telemedicine service.
Social Media 
Social media has already been used to engage with current and new customers by highlighting the vet clinic's services. It may also serve to connect customers with their pets during overnight stays in the hospital.
Whether they're raising awareness about COVID-19 or spreading optimism on online platforms, veterinarians can reassure pet owners they're available. The pandemic isn't the right moment to generate sales opportunities, but it's the best time to support the public in feeling secure and connected.
Vets should use social media to make clients aware they're trying their best to manage this unpredictable circumstance. Rather than inundating customers with information that'll most likely change, urge them to contact ahead of their visit, so veterinarians may discuss the most up-to-date practices being conducted.
Video Conferencing Tools 
Without a question, video conferencing technologies are essential in all sectors throughout the pandemic. When a phone conversation is insufficient, video conferences are an excellent way to provide remote care to clients.
Vets may communicate with concerned pet owners, give visual assistance, and examine the animal in distress. In addition, clinics may leverage these tools to provide customers virtual interaction whilst vets examine their pets.
Clinics could also guarantee the security of social distancing even while counseling and teaching pet owners in full detail by utilizing conferencing technologies. This technology may also help vets sustain existing client connections and cultivate new ones.
Online Portals 
Since pets are unable to articulate for themselves, it's up to the vet team and client to explain symptoms and diagnosis. Before the pandemic, this is accomplished during physical examinations. Keeping an informed discussion with current and potential customers may be tough without face-to-face interaction.
Communication techniques and initiatives have been critical in soothing anxious clients and getting people informed about work hours, consultation procedures, and digital innovations. Though phone calls were formerly the primary means of communication with customers, dealing with an overflow of anxious pet parents today necessitates many interfaces.
Online pet portals and accessibility to digital medical data may provide clients a clear overview of their pet's condition while freeing clinic personnel to concentrate on patients rather than being in a telephone line.
Website 
The veterinarian clinic website is the best starting point for connecting with clients. That's where the majority of the veterinarian's current and prospective customers come to learn more about the services. It's also an excellent mode to notify clients about other procedures being offered by veterinarians.
Email 
Numerous telemedicine technology options provide mass email capabilities, which veterinarians should use to alert their clientele regarding adjustments to operation during the pandemic. If their telemedicine software doesn't include this feature, they may send a wave of messages to their customers using a marketing email platform.
Phone Consultations 
Permitting clients to quickly make a phone call and speak with a veterinarian seems to be the simplest method of giving remote care. However, the most significant obstacle is the inability to observe the pet or to follow visual directions from the advising veterinarian.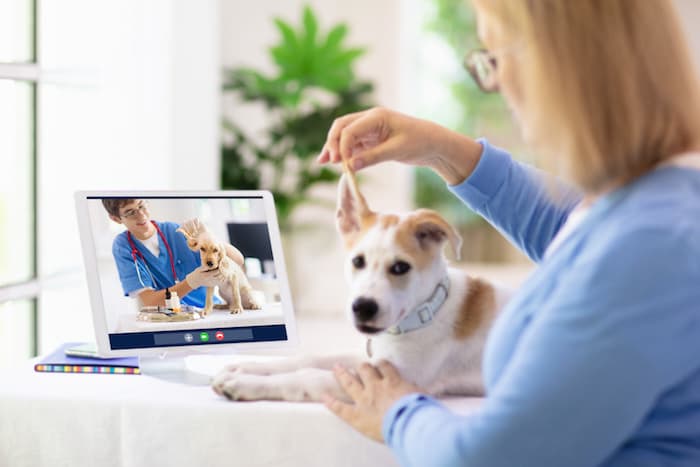 Bottom Line
Among the most significant issues, the pandemic has presented to vet operations is the interaction between veterinarians and clients. Pet care is critical, and despite the social distancing protocols, operations must continue. This entails altering how practitioners connect with customers throughout their practice.
Using the appropriate technological innovations may be a lifesaver for vet clinics. Nevertheless, to make changes successfully, the clients must be kept informed at all times.
Anna Williams
Anna Williams is a retired veterinarian. She advocates televeterinary services suitable during this time of pandemic. She spends her time creating blogs for pet lovers, educating them about proper care for animals. Anna also enjoys gardening and cooking on her leisure time.
Further Reading