What's the one word that comes to your notice when you hear the term 'home'? Waking up to a convenient space and spending quality time with family always sounds wonderful, but those cuddling hours with your pet on a sofa or bed is just some additional pleasure that the pet lovers crave. No place on the earth can provide you with this affection and warmth other than home.
Have you thought about pondering some extra love for your furry friends? Don't you think that even your furry angels deserve their place, a place that they can claim as their own, and have some quality me-time? Being congenial, extremely stylish, and way too easy to clean are some qualities that sum up to be the perfect amalgamation of the finest quality pet bed. Now that you are reading this article, let me consider this as a sign for you to provide your pet the perfect place to lounge while not on your lap.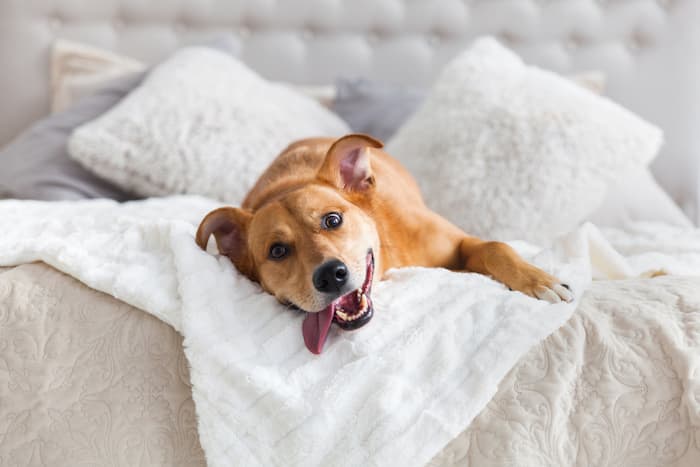 Bed for Buddies
After all those fun times, your pet needs the right place to crash, and that's the reason you must purchase a comfortable pet bed. However, there are several things that you must take into judgment before purchasing a pet bed. Hold on! There's nothing to feel intimidated by, my friend when we are here. Just read this out to get hold of all the information that you need right now to buy the most stylish pet beds online.
First, you need to know about the size of your pet. For example, dogs are of various sizes; a grown-up Pug or even a Pomeranian may fit into a small or medium-sized bed whereas a Labrador will require a bed of larger size. Second, we always choose the finest quality when it comes to material. It is worth mentioning that even the fabric of the pet bed is a determining factor.
Therefore, it's always best for you to choose pet beds that comprise breathable fabrics; the ones that suit the Indian climate. Your pets must feel comfortable sleeping there during the hot summer days and feel the warmth during mild to breezy wintry days. Third, you must provide a hygienic sleeping environment for your pets to be secured from many germs. There's no compromise for health and hygiene. Hence, completely removable and washable covers are a must for the above reasons.
Being responsible, showing love, and providing support are some qualities of parenting. Be responsible enough to provide your pets the right resting environment by investing in a quality pet bed that caters to the needs of your pets.
The Best Beds To Choose From
Just in case you are battling to find the best pet beds to find online, we are here with some strikingly stylish pet beds. These are designed keeping in mind the protection of your darling babies and also to maintain the aesthetic pleasure of your home.
1.   Hepper Nest Beds by Hepper
Since 2007 Hepper has always been on the top when it comes to designing the most elegant, stylish, and sophisticated unique pet products. Hepper is a pet products company for those cute little furry animals. This is the time that you replace all those ugly and boring cat products with some fashionable and distinctive products manufactured by Hepper. All their products are modern, innovative, durable, and are carefully made for cats.
Are you someone who feels upset because they always cover your couches and beds with cat fur? Worry not, my friend! Here we have a little surprise for you; Hepper Nest Bed provides your cats their own space just within your space. You will feel glad to know that they made the cat bed bowl with a soft texture of flexible molded foam with fabric laminated on both sides. They created this product with extreme love and carefulness to deliver absolute comfort to your cats.
It even has a wide lip so that our little furry friends can keep their tired heads there, and enjoy their own space. Hepper Nest Beds are super stylish, and it looks great anywhere. Doesn't it feel great that now you can do any household chores and watch your cat curled up near you?
2.   Best Friends by Shery Cozy Cuddler
As a pet parent, it's your responsibility to make them feel secure and less anxious while they are dreaming. The Cozy Cuddler, with its built-in blanket and flexible faux-fur walls, allows your pets to burrow and stretch out. Its plush cushioned interior feels soft enough to give them the utmost comfort and warmth.
3.   Furhaven Pet Plush Orthopedic Sofa
With an average 4.5 star rating from over 42,000 reviewers, the Furhaven Pet Plush Orthopedic Sofa stands to be one of the best-selling pet beds of Amazon. It is an L-shaped sofa that is way too easy to clean and has orthopedic foam cushioning to provide maximum support to your pets. The second-best quality of this product is that you will find it in different sizes and colors. Hence, these varieties will leave you spoilt for choices while selecting the right pet bed.
4.   Pawbrand's PupRug
Designed with human-grade orthopedic memory foam, Pawbrands PupRug aims to protect the joints of your dog. Also, they have a water-resistant base that protects the bed from uncertainties. One of the finest quality pet beds that features a non-skid bottom. Therefore, we are glad to inform you that now you need not worry about your dog dragging the bed around your home, potentially scratching up your well-decorated floors.
5.   Orvis Tough Chew
Does your dog love gnawing on the bed as much as they love sleeping? The Orvis Bed is specifically designed to be chew-proof. The Orvis Tough Chew has two layers of tear-resistant nylon, bonded with a micro-velvet upper layer, and with no seams. Interestingly, if your dog tears this up, which is highly unlikely, Orvis assures you to give a 100% refund.
6.   YML Pineapple covered Cat and Dog Bed
This pet bed is one of the cutest and funky things to exist online. You can place them anywhere and completely change the look of your room. The YML Pineapple-covered Cat and Dog bed is made for dogs or cats who love to spend quality time with themselves. Personality is one of the crucial determining factors while considering a pet bed. Does your dog love to confine them in hidden places? Then this is the best surprise that you can give to your pet.
7.   Sleepypod Mobile Pet Bed
Sleepypod Mobile Pet Bed is dome-shaped and quite travel-friendly. This is a brilliant choice for pet owners who would like to carry their pets anywhere they travel. Also, this is more of an all-in-one package as Sleepypod acts as a pet bed, pet carrier, and car seat for your pets, therefore serving all your needs. We believe this product is well-suited for small breeds and can be the best car seat for medium and small-sized dogs.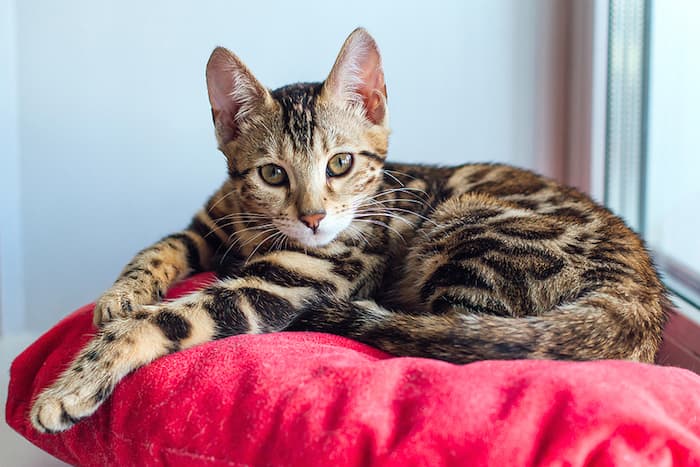 It's all about your love and care!
Now that we have enlightened you with all the knowledge expected to purchase the best quality pet beds, achieve the ultimate bedding that you, as a pet parent, would yearn to provide your darling babies. They are your family, so pamper them with the extravagance that they rightly deserve.
Further Reading