A few years back, traveling with your beloved pet was not so popular. However, it is a much more common occurrence today. With each passing year, more and more people decide to bring their pets on a trip. Unfortunately, not everyone knows how to do it properly.
Taking care of your dog's or cat's well-being as you make your way to your destination can be a pretty stressful endeavor. It might be especially tough to do if you have never traveled with your four-legged friend before. Luckily, with some much-needed preparations, you can ensure that your trip will go as smoothly as possible.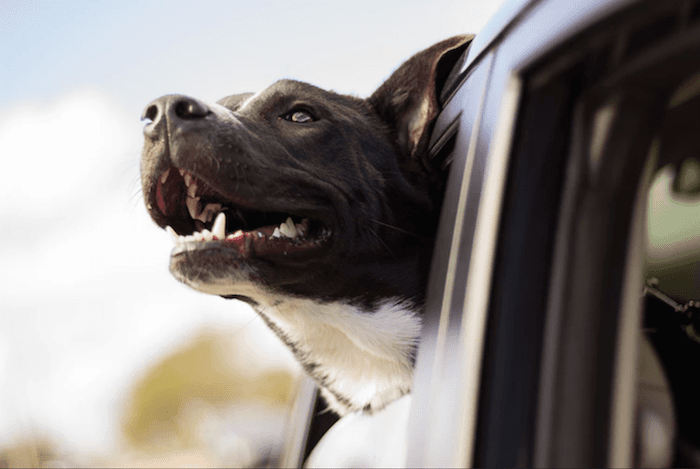 In this article, we share some helpful tips you can use to ensure that your pet will stay happy during your travels. Here is what you need to know:
Take Care of Your Pet's Rest Time
Just like people, dogs and cats need their sleep. Nonetheless, your pet might have some trouble falling asleep away from home. To combat this issue and make it less anxious, you can try tiring it out by doing some physical activities with it. Alternatively, you can try out some CBD products for pets, as they can help your pet relax.
Moreover, while you are on the road, you should plan out your stops at least two hours before sunset. This way, your dog or cat will have enough time to rest before night comes around.
Plan Your Trip Wisely
If you are bringing your pet with you on a trip, it is crucial to create an itinerary before leaving for your big adventure. This way, you will always know what you have to do at any time of the day.
Additionally, while you are making your plans, remember to write down when you will need to feed your pet and do some exercises with it. If you think about your pet's needs before you depart from your home, you will have an easier time managing them when you arrive at your destination.
Choose a Pet-Friendly Hotel
One of the most important things you should do when planning a trip with your pet is finding out which hotels at the place of your arrival are pet-friendly. Doing this will give you peace of mind knowing that your animal will be able to stay with you at all times.
You can find out which hotels accept pets by simply searching the internet. Many websites can help you quickly locate the right hotel for your pet to stay in. Choose the one that suits you best, and enjoy spending the night with your pet wherever you go.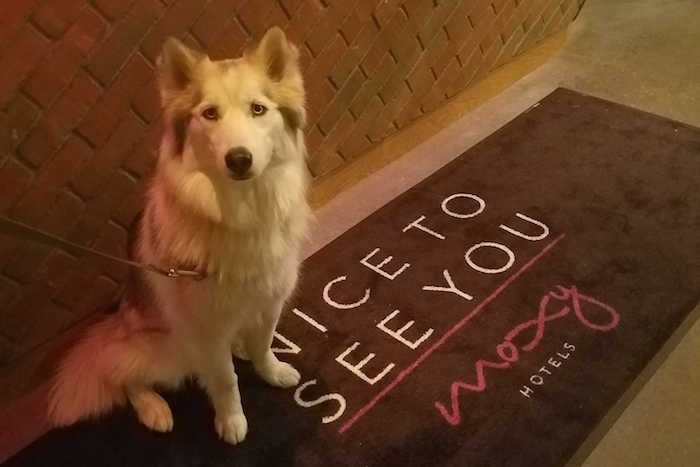 Plan Your Pet's Meals
If you are taking a long road trip, it is crucial that you plan out your and your pet's meals accordingly. You might also want to bring along some snacks or treats just in case your pet gets hungry during the ride.
Usually, it is recommended that you feed your pet at least two times a day with no more than 12 hours between meals. Take this factor into account as you plan when and where you will stop to satisfy both your and your dog's hunger.
Bring Along Your Pet's Favorite Treats Or Toys
Traveling with pets requires a lot of patience and discipline on both ends of the leash. In order to ensure that your dog or cat will behave throughout the trip, bring along some of their favorite treats or toys. Offering them something familiar will help keep them calm and happy throughout the journey.
Moreover, when choosing treats for your pet, make sure that they don't contain any nuts, honey, chocolate, or raisins, as these can cause an allergic reaction in certain animals. Instead, opt for the usual treats you give them at home.
Pack Some Medication
Accidents happen, and so do medical emergencies. If you plan to take a long trip with your pet, it is a good idea to bring along some medication. This way, if they get sick or hurt themselves during the ride, you can quickly help them.
If your pet is an older dog or cat, you should also make sure that they have up-to-date vaccinations before the trip. By doing this, you will prevent your animal from getting sick while it explores new places with you.
Bring Along Several Blankets Or Towels
Bringing along some blankets or towels for your pet to lie down on is an excellent idea. Thanks to the blanket's comfort and warmth, your pet will be less stressed about leaving your home and feel safer in the new environment.
If you decide to use this tip, make sure that whatever material the blanket or towel is made of is not too hot or too cold for your pet. Additionally, if you know your pet suffers from some allergies, double-check if the blanket you want to buy will not cause an allergic reaction.
The Bottom Line
Traveling with your pet is not an easy task. Nevertheless, this doesn't mean that you should never do it. On the contrary, we recommend taking your furry family member with you on your trip. All you need to do is make some much-needed preparations.
Remember to look for a pet-friendly hotel where you and your pet could spend the night together. You might also want to pack with you some medication in case of an emergency and bring along a few blankets for your pet's comfort. Finally, take your time to plan your trip carefully, as it will allow you to prepare for all the possible issues that may arise later on.
If you follow our tips and take the best care of your pet, you should have a wonderful trip. Happy travels!
Further Reading