Hamster Bedding & Nesting Material OptionsThere are two types of bedding materials you need to provide. One is the material that goes down on the floor of the cage or habitat. The other type is a nesting material that goes into the sleeping house. There are a handful of different options that include: woods, papers, grasses, and grains. These materials can come in the form of shavings, pellets, and stripes.Deciding on which type of bedding to get depends on a few factors including: the type of cage you have and the type of hamster you have. But really, it's kind of a trial and error process. Some hamsters might have allergies to certain types or they might like to eat other types. Additionally, some might just be messier with their bedding than others.
The amount that should be placed into the bottom of the cage depends on the type of material you use and the behavior of your little pet The room temperature of where the cage is placed will also be a factor. Again, it's a bit of trial and error since every hamster is slightly different than the other. If a hamster likes to fluff its bedding a lot, a small layer can expand into a lot. Shoot for 3-4 inches for Syrian breeds and slightly less for dwarfs. If anything though, too much is better than not enough, especially when the room temperature is cooler.
Wood Shavings
Wood shavings are the most popular and type of material when it comes to bedding. Not every type of wood shavings or chips is healthy for your hamsters though. Avoid cedar and pine woods because they contain phenol chemicals that can cause respiratory and liver problems. Instead, if you choose to go with wood shavings, go with a safe hardwood like aspen. The drawbacks of wood however are that it's not really absorbent and will require daily cleaning of the bathroom area or you will need to teach your pet how to use a litter box. Additionally, if you have a long-haired breed, wood shavings can become entangled in their hair.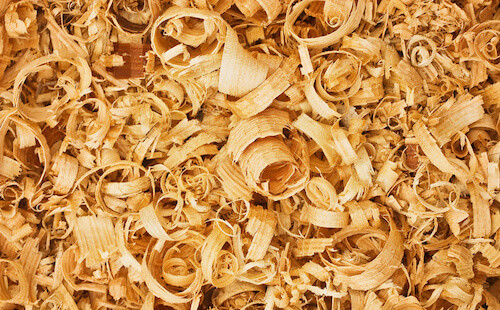 A great alternative to wood shavings include the following brands
Carefresh Pet Bedding
Made from wood pulp waste
Resembles shredded cardboard
Soft and comfortable
Non toxic and biodegradable
Good for burrowing
It's absorbent
Sani Chips
Made from aspen or maple
Smell fresh and clean
Soft and comfortable
Good for burrowing
Absorbent
(con) Scatters Easily
Acceptable in aquariums
A Note On Cleaning Bedding
Each week soiled bedding should be removed and replaced. Each month the majority of the bedding should be changed and replaced. Mix a little bit of the old bedding in with the new so the hamster's scent is still present. Doing this will keep them from becoming stressed out.
See more about cleaning a hamster cage
Wood and Paper Pellets
Wood and recycled newspaper pellets are ideal bedding materials since they don't scatter as much and they are more absorbent than wood shavings. Pellets won't get entangled into the hair of long haired breeds. In regards to pellets, pine is okay to use as long as the wood has been heat treated. Wood pellet brands include:
Feline Pine
Pine Fresh
All Pet Pine
Barnaby Farms
Gentle Touch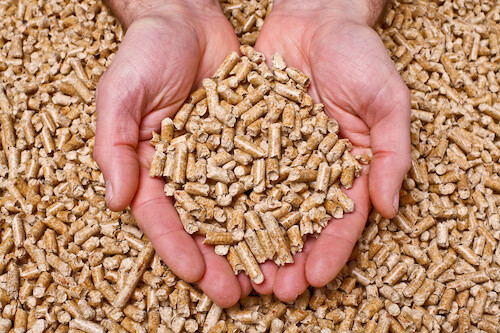 Recycled newspaper pellets for bedding are good because they are non toxic, biodegradable and the don't scatter but they are slightly dustier, harder on the feet of a hamster and are only so effective in odor control. Brands to look for are ones that are softer than the standard paper pellet and include: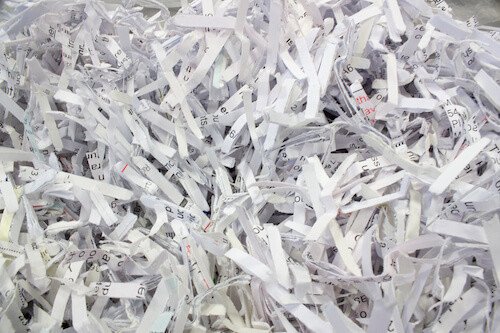 Shredded Paper
Shredded paper is one of the easiest to make and most used types of pet bedding materials. Paper material made for pets consists of long narrow stripes of confetti-like paper. They come in several different colors. White paper is ideal because it will help show if your hamster has an illness or is bleeding from an injury. (see below why you should avoid newspaper).
Hay or other Grasses and Grains
Hay is sometimes used as bedding but it can get entangled in the hair of long-haired hamsters. Never use hay collected from the fields though since they can contain mites. It's also not a good idea to use a straw because it has sharp ends and can injury your hamsters.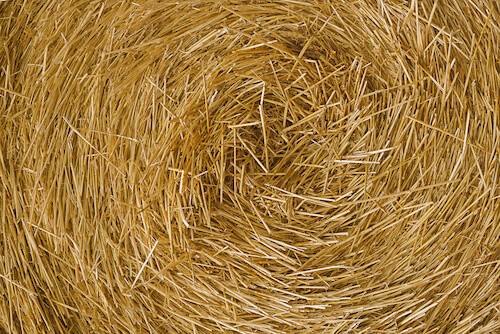 Hamster Nesting Materials
Hamsters don't just sleep anywhere, they like to sleep in a sleeping house. It's a small enclosed space where a hamster can feel comfortable. The nesting materials in these houses should be good for burrowing and soft on the hamster's face and feet.
Safe Hamster Bedding
Paper products like shredded stripes of paper or toilet paper are ideal for nesting because they are soft and can easily be burrowed into. Towel stripes are also a suitable nesting material. Make sure the paper products are nontoxic and contain no inks. The inks can smudge off onto the fur or a hamster and stain the fur.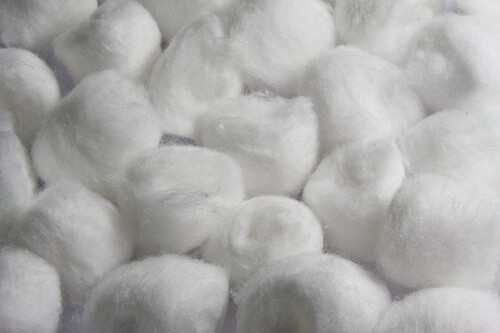 Nesting Materials to Avoid
Proper care involves that you avoid using bedding materials that contain the following materials:
Cotton balls
Polyester stuffing
Felt stripes
Cotton batting
Coconut fibers
Only use these materials if you know for a fact that they are made of natural plant fibers or reconstructed cellulose. The reason being is that the list of materials above are hard to digest and can cause problems on their digestive system. These materials can get stuck and impact a hamster's cheek pouches, stomach, or intestines. Additionally, the long stringy materials can get tangled around a hamster's feet. Finally, coconut fibers are sharp and can cut your hamster's feet.
Guide to Hamster Care
Additional Pet Guides
Reviewed By: Tim Winter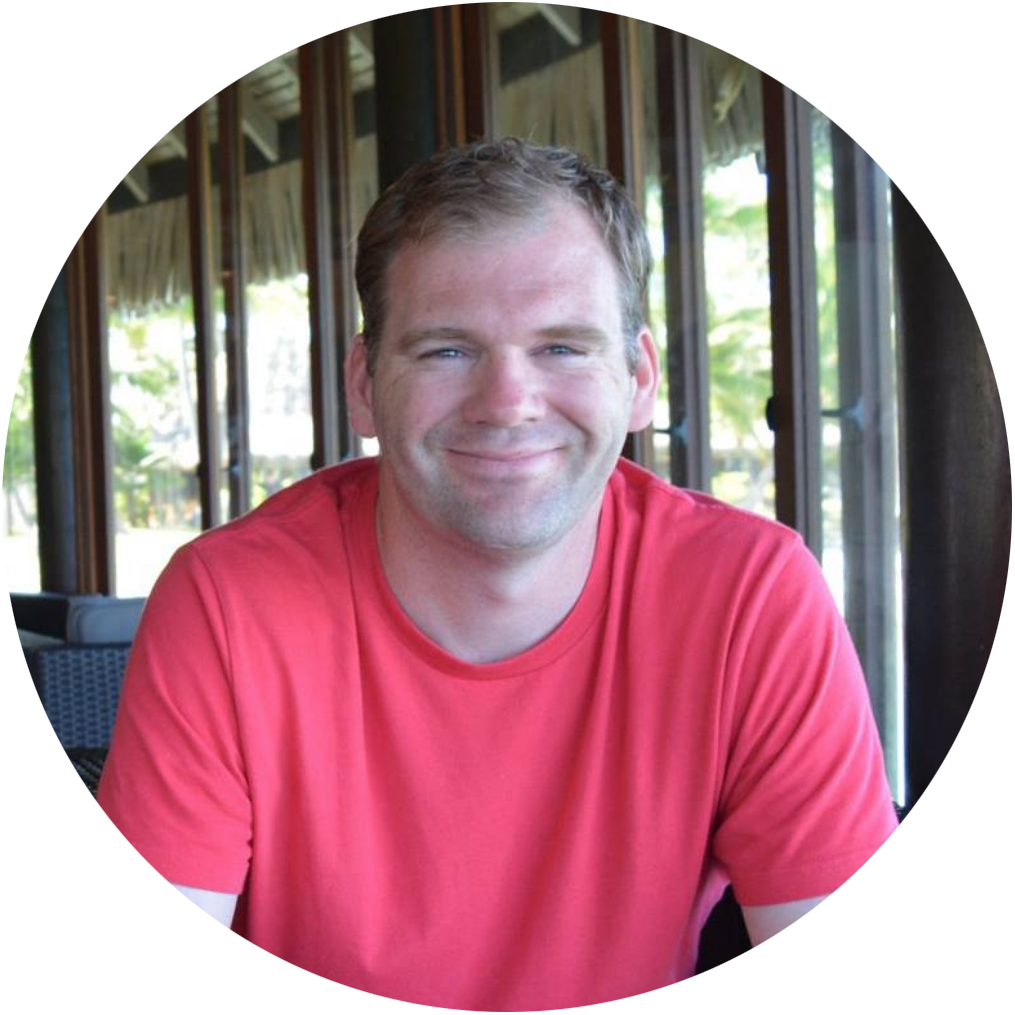 Tim Winter has a strong affection for pets and wildlife. His years of experience caring for various types of pets has led him to share his knowledge with others on the best practices in pet care. Tim holds a Bachelor of Science from the University of Oregon School of Journalism and Communications.

|