Find a Local Veterinarian
(1 votes, average: 5.00 out of 5)

Loading...
You should find a vet before you really need one. This is especially the case if you have a pet that's not the traditional variety of family pet. If you own a lizard, bird, hamster, turtle or any number of animal along those lines, it's important your realize that not every veterinarian will have the skills to treat yours. It's best to call around your area to find a vet that has experience treating your given pet.
Search in Your Area

Even if you do have the traditional type of pet like a dog or cat, you should still look into locating a veterinarian for all your pet's preventive care, as well as a few options for those stressful emergency visits. The last thing you want to be doing is frantically searching for a 24-hour emergency vet at 11pm at night after your Labrador retriever puppy just swallowed a spark plug — a spark plug!
When to go to the vet
---
Open wounds or cuts that won't stop bleeding
Limping caused by broken bones or internal injuries
Swallowing of foreign objects or poisonous substances
Allergic reactions that cause swelling, rashes or respiratory problems
Heat stroke or hypothermia
Trauma to the eyes, nose or ears
Any noticeable loss of fur with no apparent cause
Bites from poisonous animals such as snakes, spiders or scorpions
Excessive vomiting or diarrhea
Problems breathing or blocked airways
Exhaustion, lethargy, loss of consciousness
Any other signs of abnormal behavior or injuries
Veterinarian Qualifications
Don't let your family's pet be treated by an unqualified or inexperienced person. With the well-being of your pet in mind, become familiar with this list so you know exactly what a qualified vet looks like. These qualification prerequisites include the following:
4 years of undergrad and 4 year at an accredited veterinarian college
Must have a degree in Doctor of Veterinarian Medicine (DVM)
Be licensed by the state veterinarian board of the given state of practice
A vet can also have an optional certification in any of the 40 distinct areas or expertise recognized by the American Board of Veterinary Specialties. The ABVS was created by the
American Veterinary Medical Association (AVMA)
. A specialty certification requires intense postgraduate education and training. Once a vet passes examination, he or she will be competent to practice in specialties such as:
Internal Medicine
Surgery
Preventive Medicine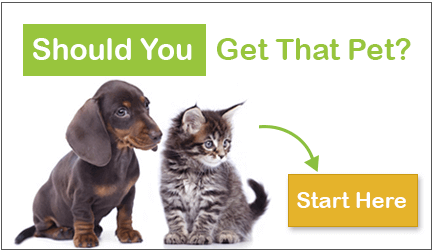 Add Your Listing
If you are a veterinarian or specialist and want to list your practice or clinic location in our comprehensive directory of veterinarians, please send us en email with all your contact info. We will then review and post your listing if you meet our quality standards. If you would like to help sponsor this site by being consider for a Trusted Listing, include that in the subject of your email and we will provide you with details.