Owning a hamster can be a very rewarding experience and lead to countless hours of enjoyment – but with that comes responsibility in the way of proper maintenance and husbandry.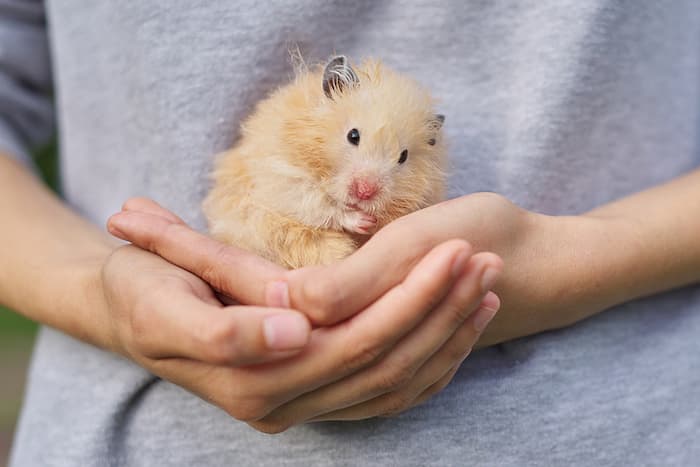 In this comprehensive guide, you can read about topics ranging from picking the right pet, finding an appropriately sized cage, selecting safe bedding materials, choosing healthy food options, treating illness and injuries, breeding and carrying for babies, and much more.
Picking the Right Hamster
There are several breeds and a number of colors and coats to choose from these days. But beyond the pure esthetics or the appearance of the hamster, one needs to select a hamster that they can manage to take care of. Different breeds have different dispositions and different tendencies. If you are a beginner, choose a Syrian or Golden hamster breed; they are probably the most friendly and curious of all the breeds. Some Dwarf species are harder to keep due to their small stature and their skittish and shy behavior. Find out if you are allowed to own small pets in your state.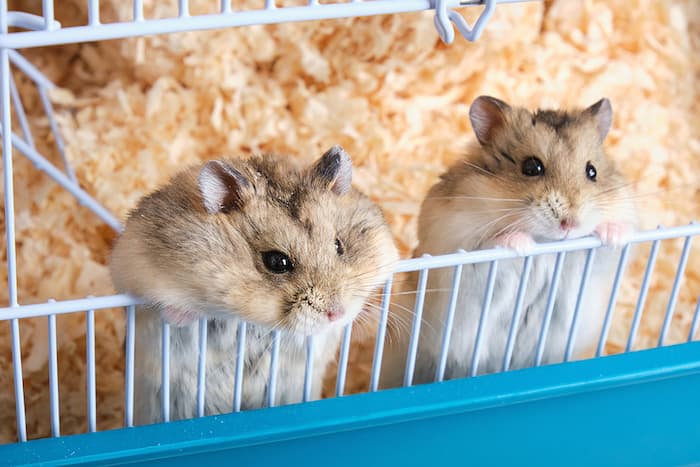 Selecting a Cage Habitat
There are several options for selecting a cage. Each option has its pros and its cons. The best habitats however are large and spacious. Whether they are made of plastic, metal wire, or glass, the key here is to buy the largest home for your pet that you can afford at the time. Get one that you can add to over a period of time. This will make your hamsters happy and not stir crazy or bored.
Choosing Your Bedding
Choose your hamster bedding carefully. Some bedding performs better than others. You can make your own bedding but its better to buy packaged hamster bedding from a local pet store. These usually stand up well to wear and tear and absorb waste rather well. Avoid using cedar chips because of the combination of urine and cedarwood can be toxic. Pine chips can be toxic too if the wood has been treated with chemicals.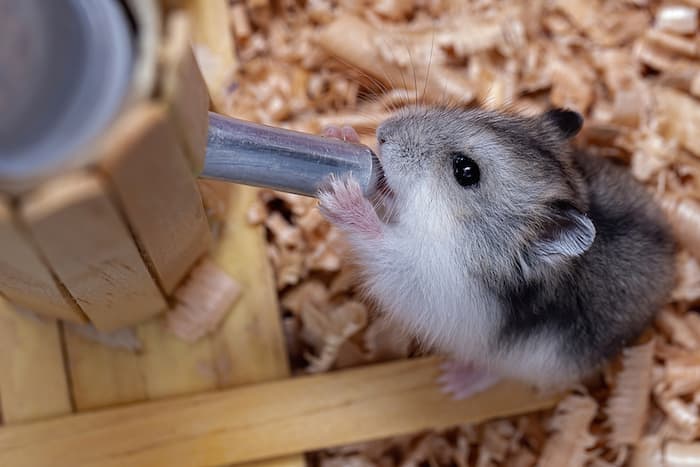 Feeding Your Hamsters Food and Water
Hamsters like a diet that consists of both plants and protein. Like most small rodents, they do mostly eat plants, fruits, vegetables, seeds and nuts but they also occasionally like to eat a bug or two. This is the diet they would have in their natural habitat. There are several types of diets that should be considered based on the age and health of your hamster. Some older ones can't handle all the protein and thus should be fed a lower ratio of protein to greens. Additionally, if a hamster has too many greens, fruits, or vegetables, it can lead to diarrhea. This would then require a reduction in the amount of these types of foods in their diet.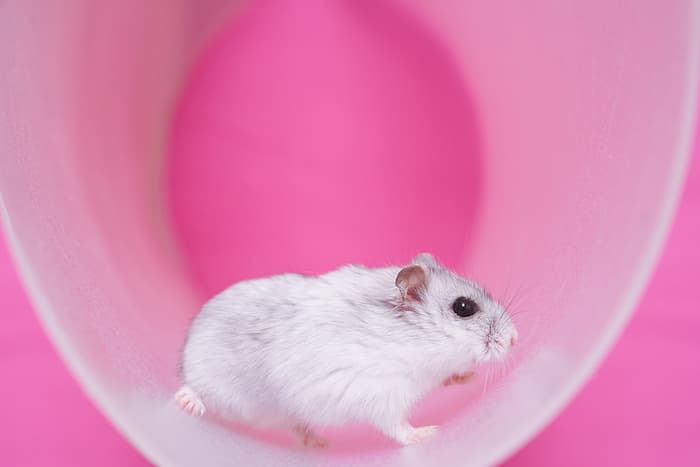 Accessories
Hamsters need a lot of space to be happy and several options for exercise. You could never give your pet a cage as large as its natural habitat, so it's important to take proper care of a hamster in the way of an exercise wheel, ball, ladders, tubes, and tunnels. With a wide range of accessories to keep it occupied and fit, the hamster won't become stressed from a lack of exercise or stimulation. Other accessories like a sleeping house will also reduce stress as it gives them a safe place to hide.