Testicular Lumps
As a male hamster matures, its testicles develop. When a mature hamster gets warm, its testicles will become more prominent and then retract when they cool down. The male Chinese dwarf hamster on the other hand typically has prominent testicles all the time. There is no concern if these types of lumps appear. When there is a time to be concerned is when a hamster's testicles become hardened, distended, or don't eventually retract. These can be the signs of a testicular tumor. Seek the advice of a vet for a diagnosis. Surgery and castration might be the best treatment.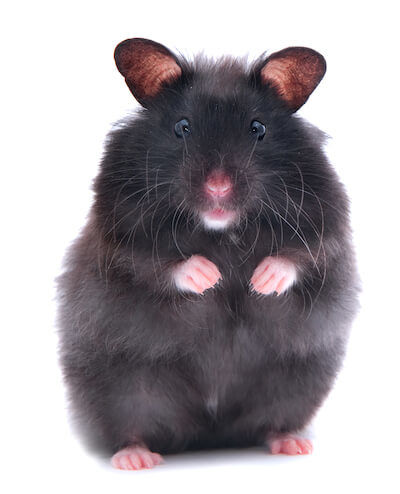 On the Mammary Glands
Lumps on a hamster's mammary glands often appear on the sides or underside of the nipples. If these lumps grow fast or are hard to the touch, this could be a sign of tumor. Again, seek a diagnosis from a vet. Another type of lump on the mammary glad includes hamster mastitis. This involves swelling around the mammary glands due to a bacterial infection. It's often caused during pregnancies and breast feeding.
Facial Lumps
Facial lumps can be caused by a few things. The first is when a hamster puts food in its hamster cheek pouches. It's perfectly normal if your hamster stores food in its pouches. It only becomes a problem when the cheek pouches become impacted. If you notice your hamster puts food in but doesn't push the food out, your hamster might need help removing the impaction. Another reason for a facial lump can be the result of a hamster tooth problem. there are a few types of teeth problems that can lead to swelling. An abscess of the tooth can cause swelling and so can an infection as a result of overgrown or broken teeth.
On a Hamster's Body
Dwarf hamster breeds get lumps on their chests and bellies as they get older. These lumps are not a concern unless they become ulcerated. In this situation, you should consult a vet for treatment options. Other lumps on the body can include the scent glands on the underside of the hamster or an obese hamster that simply has some excess fat. These are not to be of concern other than the need to treat the obese hamster.

|