Anorexia Weight Loss
Anorexia in humans is mental health disorder where the sick individual chooses not to eat in order to lose weight or maintain their thin appearance. It's caused by several things such as an emotional need to fit in, or believing what the media tells them.
Anorexia in a hamsters is not due to choice or any emotional factors but rather they are suffering from some sort of hamster illness that doesn't allow them to eat.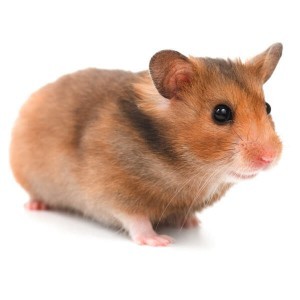 Signs and Symptoms
If your hamster is eating little to no food or water, your hamster may be anorexic. If the anorexia stems from a tooth, mouth or cheek pouch problem, the affected hamster will likely have excessive saliva running down its mouth or dribbling down its chin. The overall appearance of a the sick hamster will be thinner than usual and in severe cases, emaciated to the point that bones are visible through the skin.
Causes of It
The causes of anorexia in a hamster is often due to a problem with the mouth or teeth. A hamster that has overgrown teeth that don't meet up (see malocclusion) or impacted cheek pouches might become anorexic if they can not continue to eat. Other causes can included obstructions in the mouth or airway, an impacted digestive tract, a general illness or even kidney failure. (see the hamster illness directory for more causes)
Treating Your Hamster
This one will likely need a trip to the vet to find out what is wrong with your hamster. Once your vet has diagnosed the problem, the proper hamster treatments can be administered. You can check to see if the cheek pouch is impacted or if the teeth overgrown and follow the treatment methods for that. If the sick hamster has not done it's business in some time, you can treat the hamster for constipation.

|