Like all animals, hamsters can communicate with one another and with you, the pet owner. Hamsters communicate for various reasons, including saying hello, telling another to back off, or even for finding a boyfriend or girlfriend to mate with. Since they don't speak words, they have to rely mainly on nonverbal cues to communicate with one another or with you. These nonverbal cues include: sending off chemical messages through their scent glands and displaying different types of body language to non verbally show how they are feeling.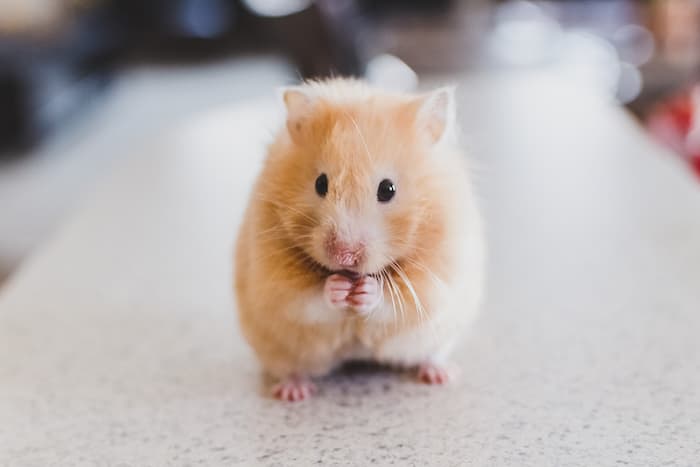 Hamster Behaviors and What They Mean
The following is a list of behaviors and what they mean.
Burrowing in bedding: This means a hamster is happy and just digging around playing or searching for a possible snack it may have buried earlier.
Watching you with its ears erect: A hamster behavior like this means it is just a bit curious about what is going on and in a calm way.
One that is grooming: They are seeking reassurance and are feeling rather content with everything that is going on.
Stretching their limbs: They are feeling good and relaxed about their current situation.
Ears forward with cheek pouches puffed up and mouth open: It's frightened. Try to remove the stressors that are causing this behavior.
When it empties its cheek pouches quickly: This is a hamster that is insecure about the current situation and is likely to flee and hide.
Standing on hind legs with their dukes up: A hamster with this body language is telling you it feels threatened and might get aggressive if you don't back off.
It gets startled when you approach: This is another sign that your pet is feeling insecure and unsure of what is going on at the moment.
Ears laid back with narrowed eyes: This is a sign of suspicion, and they think something is up.
It is lying on its back with incisors showing: Yet one more sign of a frightened and threatened hamster that doesn't want to be messed with.
It creeps slowly along the sides of its cage: It's unsure of its surroundings, or it's trying to find its bearings on where they are at.
It freezes in place: When they are afraid, they might playing dead by lying down and freezing in place.
When they chatter their teeth: This behavior means they are fearful and ready for aggression. It's a warning sign to stay away.
If they are shy and always hiding: This occurs when it's stressed by something or someone. (loud noises, aggressive hamsters, over-eager children)
When it is squeaking: This can mean it's doing a mating call, feels uncomfortable, is mad, or even frightened. It can also mean nothing at all.
They are unresponsive when you approach: This is often a sign that your has an illness or an injury.
When they are lazy or lethargic: Another sign that they might be sick or under the weather.
Biting or nipping you or another hamster: This is a sure sign of a hamster that is frightened and defensive. It shows you have not built up enough trust with it yet.
Two hamsters are fighting: One or both hamsters are trying to display their dominance or defend their territory. Separate them if they don't stop fighting.
When it repeats a behavior over and over again: If this happens, this is an indicator that it's not well mentally. A monotonous life causes this mental disorder in an inadequately sized hamster cage. Consider a larger cage or some enrichment toys.
When it is shaking: This can be due to several factors. Your hamster could be cold, stressed, it's old, it's trying to dry off, or it might have an illness.
When you learn what all these behaviors mean, you will then be able to better care for your hamster. If you notice your little pet is upset, mad, or sick, you can change the way you care for it by improving its situation. Often, you might just need to build more trust with your pet for it not to act aggressively or get frightened when you put your hands in the cage.
Related: Aggressive Hamster Behavior
How Hamsters Uses Their Senses to Communicate

Hamsters possess a remarkable sense of smell that plays a crucial role in their communication and social interactions. By detecting scents from other hamsters' scent glands, they can discern crucial information such as gender, relatedness, and individual identity. Mother hamsters can identify their own offspring by their unique scent, and they can even detect if there's an unfamiliar baby in their litter. Moreover, their scent glands are employed for territorial marking and attracting potential mates during the breeding season. These olfactory behaviors are complemented by visual cues conveyed through body language, as hamsters use a diverse range of expressions to express emotions like happiness, fear, curiosity, aggression, and more. Additionally, they engage in limited forms of sign language when communicating with one another.
Despite their reliance on scent and visual cues, hamsters are not limited to non-auditory communication. They employ various sounds to convey specific messages. For instance, baby hamsters use ultrasonic sounds to call for their mothers, females have specific mating calls to attract mates, and hamsters can emit high-pitched squeaks when feeling threatened or displaying aggression. Many of these auditory cues are brief and imperceptible to the human ear. These multi-faceted communication methods highlight the complexity and sophistication of hamsters' social interactions and contribute to their adaptability in various environments.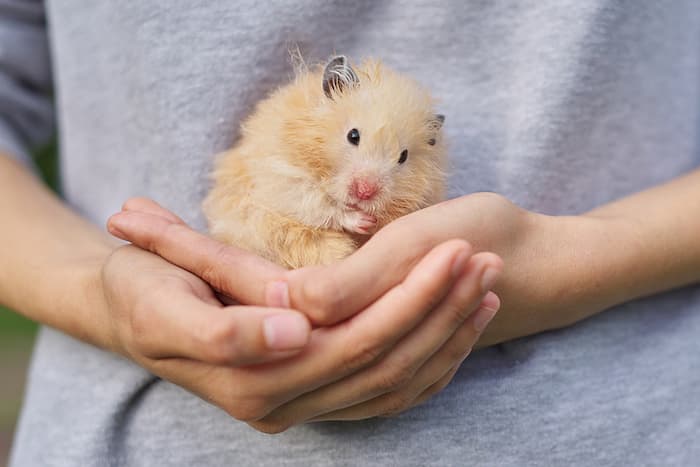 FAQ
Why Is My Hamster Shaking?
Cold: Hamsters are small animals and can get cold easily. If the room temperature is too low or if your hamster is not warm enough in its cage, it may shake to keep warm.
Fear or Stress: Hamsters may shake when they are frightened or stressed. This could be due to loud noises, sudden movements, or other animals in the home.
Illness: Some illnesses can cause a hamster to shake, such as infections, neurological disorders, or metabolic problems. If you suspect that your hamster is ill, it's important to take it to a veterinarian who specializes in small animals.
Old age: As hamsters get older, they may develop tremors or shaking due to age-related conditions.
Wet fur: If your hamster has wet fur, it may shake to try and dry off. This could be due to bathing or drinking water from a dish.
Why Is my Hamster Squeaking?
What does it mean when a hamster squeaks:
Communication: Hamsters use a variety of vocalizations to communicate with each other and with their owners. Squeaking can be a sign of excitement or happiness, such as when your hamster is playing or exploring.
Distress: If your hamster is in pain or feels threatened, it may make a squeaking noise to signal distress. This could happen if your hamster is handled too roughly, if it is frightened by a loud noise, or if it is injured or sick.
Territorial behavior: Hamsters are territorial animals and may squeak to warn other hamsters or pets to stay away from their territory or food.
Breeding behavior: If you have a male and female hamster living together, the female may squeak to signal her readiness to mate.
Respiratory issues: In some cases, a hamster may make a squeaking noise due to respiratory problems, such as an infection or allergy.
Why Does My Hamster Bite Me?
Fear or Aggression: If your hamster is afraid or feels threatened, it may bite as a form of self-defense. Hamsters can also become aggressive if they feel that their territory is being invaded or if they are in pain or discomfort.
Rough Handling: If you handle your hamster too roughly, it may bite as a way to defend itself. Make sure you are holding your hamster gently and supporting its body at all times.
Lack of Socialization: Hamsters that have not been handled frequently or properly socialized may be more likely to bite.
Food-Related Aggression: Hamsters can become aggressive if they are territorial over their food or treats. Make sure you are not reaching into their cage when they are eating or taking away their food while they are still eating.
Scent: If you have handled other animals or eaten certain foods with strong scents, your hamster may bite you because it does not recognize your scent.
What Does a Hibernating Hamster Look Like?
Hamsters are not true hibernators, which means that they do not enter a state of true hibernation like some other animals. However, during the winter months or when they experience a change in temperature or light, they may enter a state of torpor, which is a period of decreased metabolic activity.
During torpor, a hamster may appear to be sleeping more than usual and may be less active. Their breathing and heart rate may slow down, and their body temperature may drop. They may also appear to be in a deep sleep, with their eyes closed and their body curled up.
If you suspect that your hamster is in torpor, it's important to monitor their behavior closely and make sure they have access to fresh food and water. If your hamster appears to be in distress or is unresponsive, it's important to seek veterinary attention right away.
It's also important to note that if your hamster is exhibiting symptoms of torpor, it may be a sign of an underlying health issue or environmental problem. Make sure your hamster's cage is located in a warm, quiet area away from drafts, and consult with a veterinarian if you have any concerns about your hamster's health.
Why Is My Hamster Biting the Cage?
Dental health: Hamsters have continuously growing teeth, so they need to gnaw on things to keep their teeth from getting too long. Biting on the cage bars or other chew toys helps them maintain their dental health.
Boredom: Hamsters are active animals and need plenty of stimulation to keep them entertained. If your hamster is not getting enough exercise or playtime, it may resort to biting the cage out of boredom.
Stress: Hamsters can become stressed in certain environments or situations, such as when they feel threatened by other animals or when their cage is too small or cramped. Biting the cage may be a sign of stress or anxiety.
Escape attempt: In some cases, a hamster may bite the cage bars in an attempt to escape. This could happen if your hamster is feeling confined or if it smells or hears something outside of the cage that it wants to investigate.
Solutions
The most common issues relating to odd behaviors that are not illness-related can be addressed by providing enrichment, a larger habitat, and stress relief.
Citations
Johnson, M., & Hubbard, G. (2019). Hamster communication: more than meets the ear. Journal of Ethology, 37(3), 341-347. doi:10.1007/s10164-019-00626-6
Cameron, H. M., & Jennings, M. (2020). Social olfaction in hamsters: from receptors to communication. Physiology & Behavior, 219, 112840. doi:10.1016/j.physbeh.2020.112840
Reviewed By: Tim Winter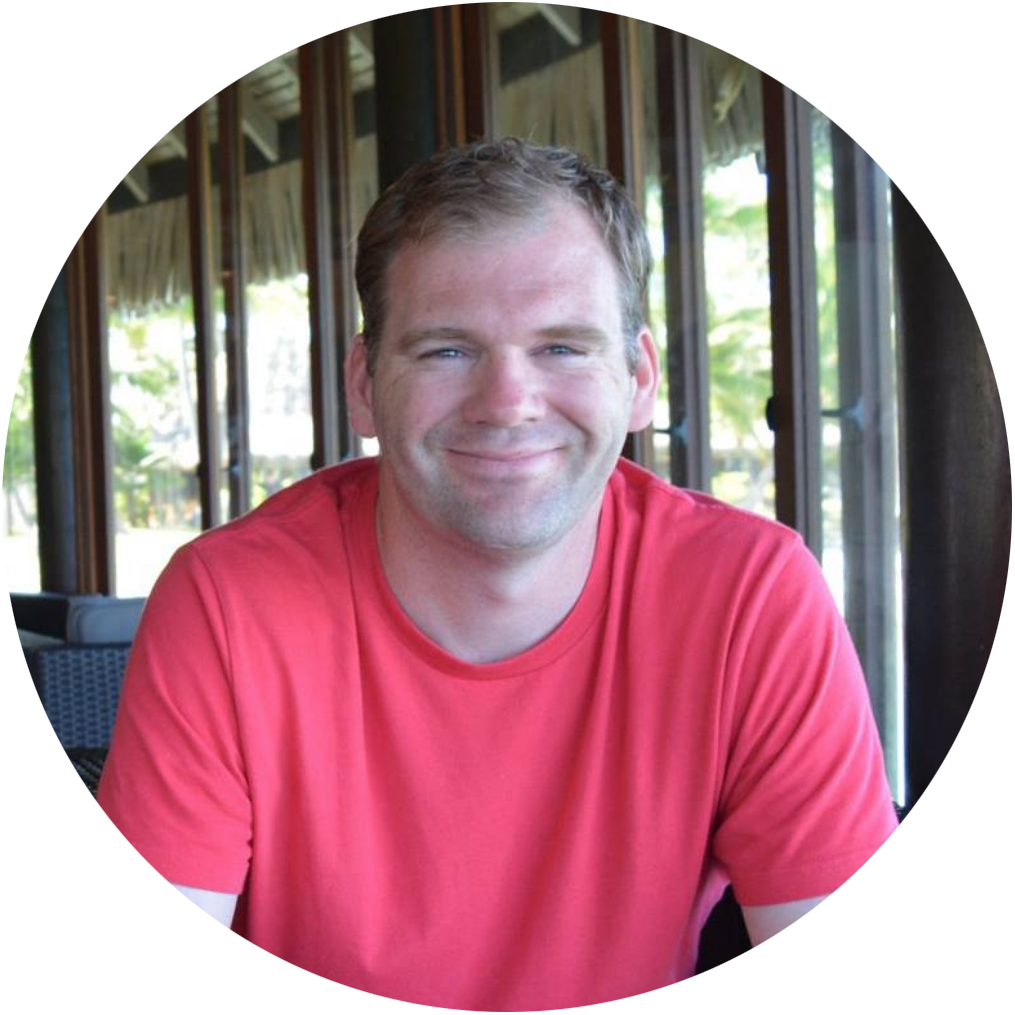 Tim Winter has a strong affection for pets and wildlife. His years of experience caring for various types of pets has led him to share his knowledge with others on the best practices in pet care. Tim holds a Bachelor of Science from the University of Oregon School of Journalism and Communications.

|