Injured or Sick: Signs and Symptoms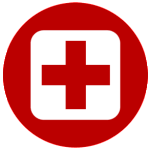 If you are concerned that one of your pet hamsters might be sick, you probably already have a good feeling something might be wrong. By closely observing your pet's behavior and physical appearance, you can determine if you have a sick hamster on your hands. Once you determine there is a problem, you can go about treating a sick hamster. Treatments can include things you can do yourself or if your hamsters are sick to the point the need special medication, you will need to go to the vet. Of course you can help avoid having to do this by learning how to prevent illnesses.
Signs and Symptoms
Change in Your Hamster's Behavior: Good care involves observing your hamster often to see how it acts on a good day. Understand what a typical day is for your little pets. Watch the wake up routine; does the pet in question stretch and yawn like it usually does? Is your hamster eating and drinking the usual amount per day? Has the interaction it has among other hamsters roommates changed in any way? If you answered yes to any of these, it's possible your little guy or gal is under the weather, injured or sick.
Interaction Between You and Your Hamster: Next observe how they interact with you. When you open the cage door, are your hamsters responsive? A normal reaction would be for it to perk its ears up and look towards your direction. A sick hamster might be completely out of it and not have any reaction when you open the cage. It might also cower or get nippy as it might feel vulnerable when it is sick or injured. Of course if your hamster is new, it might be a bit shy until it gets familiar with being handled.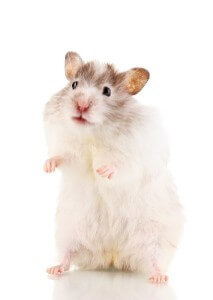 Coat and Fur: A healthy one with a satin coat should have a sleek coat or fur. If it looks dull or wet, it might be a sign that it is sick. If a coat that is normally rex, now has a ruffled or dried out coat appearance, it can also be a sign of illnesses.
Eyes: Healthy eyes are bright and alert without redness. There should be no discharge or crusty parts. They should not be dull or sunken in appearance. Some hamster breeds have reddish eyes to begin with so it's important to observe what the eyes of this hamster normally look like.
Nose: The nose should be dry and not runny. A runny nose can be a sign of a cold or some other virus.
Mouth: Two common symptoms of a health issue include overgrown long teeth known as malocculusion and impacted cheek pouches. An impaction occurs when food or debris becomes stuck in the sides of the mouth. Both of these are capable of limiting a hamsters food and water intake which can become a serious matter if the issue is not resolved.
Tail: A wet hamster tail is not a good sign. This is wetness can either be fecal matter or urine. If you notice your sick hamster not moving away from where it just did it's business, this is a strong indicator that there is a real health issue going on.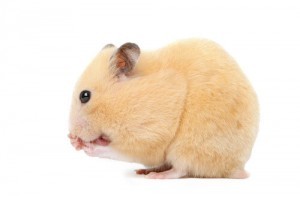 For diagnoses and treatment of specific illnesses & injuries, see:
For more on hamster health see: