Selecting Goldfish Aquarium Decoration
Goldfish as a Decoration
While setting up a goldfish tank, some people take the minimalists approach by add nothing other than water and a goldfish. Yes it makes for a stylish clean look and it's super easy to clean but your goldfish should be more than a decoration for your living space. At minimum, you should add a gravel bottom to your goldfish bowl. A black or white gravel goes with any color in your living space – or try a gravel that matches your living spaces accent color.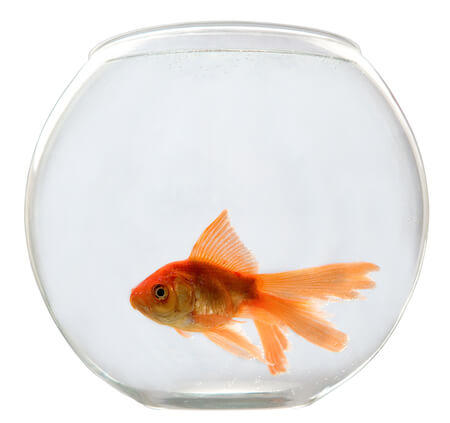 Related Content
Aquarium Decorations to Hide in
If you decide to make your goldfish aquarium a true happy home for your goldfish or the focal point in your room, try adding aquarium decorations and a few other goldfish accessories. Your goldfish will be much happier and have less stress if they have a few decorations in their tank. Goldfish who live in a tank without aquarium decorations, might not be as active and only swim close to the sides of the goldfish bowl or in the corners of their goldfish aquarium. You might think if you add aquarium decoration for your goldfish to hide in, that you will never see your goldfish anymore. More often than not, it's the opposite. Your goldfish will gain confidence and will venture out more and more. They will do this when they know they have a safe place to retreat to when startled.
Aquarium Safe Decorations
When selecting you aquarium decorations, only buy decorations that are meant for aquariums. The safest bet is to only buy aquarium decorations from your local pet store or from aquarium specialists. If you decide to introduce everyday objects into your tank, make sure there are no harmful chemicals, bacteria or toxic metals that will affect your tank's water quality. You can seal these objects with an aquarium safe paint or sealant that won't kill your goldfish.
Always rinse off your new decoration in warm water before placing them into your tank; don't use soap or cleaning products.
Another safety issue to be concerned about when selecting aquarium decorations is that some goldfish like to rub up against the decorations in their tank and if your decoration contain sharp or too rough of edges, your goldfish could cut themselves. If you have a fancy goldfish breed with a long flowing tail or a breed like the bubble eye goldfish, sharp decorations are a hazard to their tails and fins too.
Ideal Goldfish Accessories
Aquarium decoration and goldfish accessories that incorporate a bubbler are a good idea for your curious goldfish. Not only will it help oxygenate the tank's water but it will help stimulate your goldfish's curiosity. When selecting these types of decorations, take into consideration how large your goldfish are, what breed they are, how big the air bubbles that are create and the speed at which they are released. Fancy goldfish and smaller goldfish probably won't appreciate a high volume bubble stream. These little guys and the slower swimming fancy breeds might have trouble swimming in a tank with a lot of movement in your tank.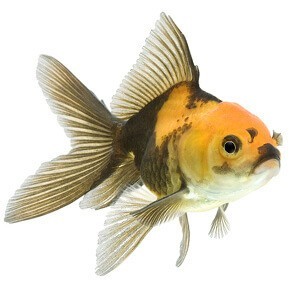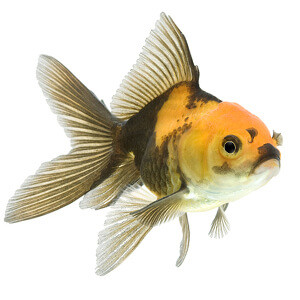 |