There are many breeds to choose from when you are thinking of getting a dog. For people living in small homes, a small dog such as a Jack Russell or Yorkshire Terrier will make a great companion, while for families the choice of medium-sized dogs covers a massive variety of animals. For a family dog, you need one that has a gentle nature, enjoys being with children and perhaps other pets, and will provide many years of family fun. We think the ideal choice might be the Dutch Shepherd dog as it offers all of these qualities. Let's talk more about this lesser-known breed and how much care it needs.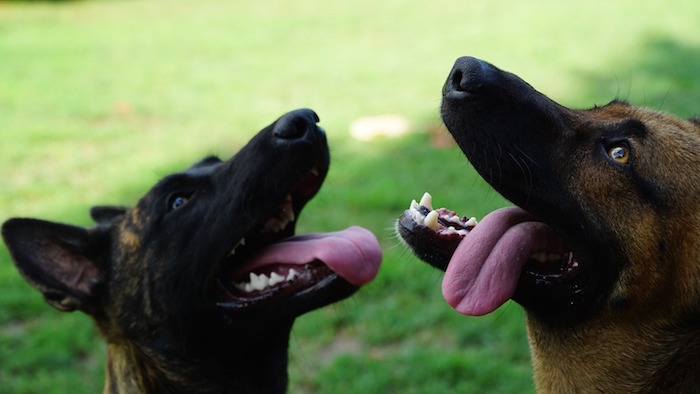 About the Dutch Shepherd
The Dutch Shepherd is a close relative of the two better known Shepherd dogs, the German and Belgian varieties. In fact, it was bred from those breeds in the latter part of the 1800s. Used for herding, this wonderfully friendly dog is intelligent – indeed it's considered the most intelligent of its family – and easy to train, as well as being loyal and energetic.
They come in a variety of colors and resemble the German and Belgian Shepherds in looks but may well be the more suited dog for a family with small children. This is a dog that will be loved by all who meet it, so let's talk about its general temperament before we look at how to care for one.
Dutch Shepherd Temperament
As we have mentioned, the Dutch Shepherd is a good-natured dog that will soon settle into family life. However, it is important that your Dutch Shepherd puppy is socialized with other dogs and people early in its life if you are to enjoy the dog to the full. The reason for this is that while a Dutch Shepherd is a peaceful and non-aggressive dog, and a very loyal one, it may be wary of strangers. Some dogs will immediately take to new people, but you might find this dog requires a bit of acclimatization.
Don't worry, for it will not become aggressive towards visitors; it may be wary of them at first until it is certain they are friends. This applies to people who come into the house as well as those you may meet while out walking. As the dog matures it will keep this attribute but to a lesser extent. This is all helped by socializing the animal when it is young.
You may also wish to know that while the Dutch Shepherd has a low prey drive, it may chase fast-moving small creatures such as squirrels but it's the chase the dog enjoys so it's unlikely to catch the animal. If trained and socialized from an early age the Dutch Shepherd will make a wonderful pet, and will be fine with other dogs, cats, and animals. How much work do you have to put in? Let's talk about the care that a Dutch Shepherd needs.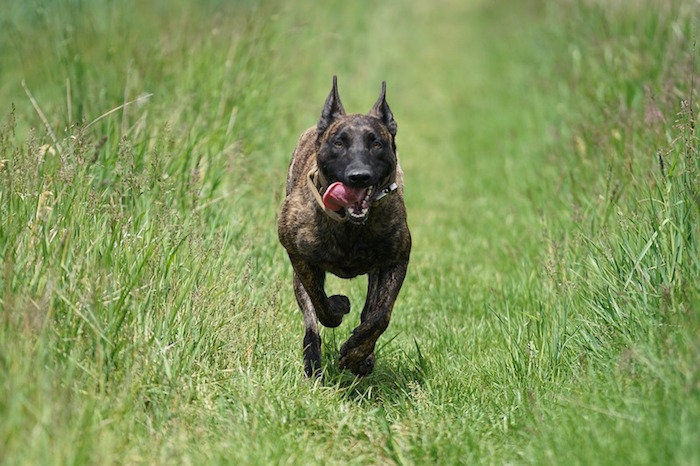 Exercise Requirements
First, it's important to remember that dogs need a proper diet if they are to get the right levels of nutrients. There are many excellent, specially formulated dog foods to choose from that will do the job, so it's worth asking your vet if they have their own recommendations. A breeder may also be able to help. That's one part of caring for a Dutch Shepherd taken care of and it's perhaps the easiest one!
As with all dogs, a Dutch Shepherd will need plenty of exercise. This is a good-sized dog and one that is bred as a working animal so will expect to be put through its paces regularly. Frequent walks will be necessary, and they will happily play with the children. This is an intelligent breed too and will enjoy being kept entertained, so will also make an excellent agility dog.
Of course, as a dog owner you will not consider going for walks and spending time with your dog a chore, and it's not! Agility classes are a great way of giving your dog exercise and also getting it to meet other dogs plus make an excellent social event for the owners.
Related Reading
Popular Dog Breeds
About German Shepards
Grooming and Maintenance
The Dutch Shepherd has a medium-length coat that will need grooming and also the occasional trim. The soft hair will easily become matted if left to chance and this should not be allowed to happen. A good brushing a couple of times a week is always sensible with dogs of this type and will give you more time to spend with the animal, as well as leaving its coat lush and shiny, and beautiful too.
You should also get your dog used to having a bath at an early stage, as there's nothing worse than a smelly pet! There are specific dog shampoos you can buy, and your vet will be happy to recommend one, plus your dog will feel a lot better once washed. In general, the Dutch Shepherd is not put off by water so will relish a nice warm bath if it is carried out regularly.
If you feed your Dutch Shepherd the right food, take it for walks and keep it exercised, and keep its hair brushed and washed regularly you are doing all you can to keep the dog happy and healthy, but there is one more thing we recommend: make sure you have a veterinarian check your Dutch Shepherd on a regular basis – at least once a year – and it may be wise to set up a plan that covers flea repellent and any ailments. This way you have added peace of mind during your ownership of the dog.
Conclusion
Dutch Shepherd dogs are popular family dogs for a reason and are excellent as a family pet. If you follow the advice above and keep your dog occupied and exercised, he or she will give you many years of enjoyment, love, and loyalty, and that's the reason we love dogs so much. Check out Dutch Shepherd dogs in more detail if you think this might be the dog for you.

|