You will need to seek a dog walker if you are relocating to a new area with your dog or if you have recently adopted a cute puppy. Finding a reliable dog walker might seem overwhelming as you get settled in your new house or even with your new dog. Don't worry! We're here to assist you find the ideal dog walker, completely stress-free, regardless of whether your dog prefers leisurely strolls or hour-long sprints.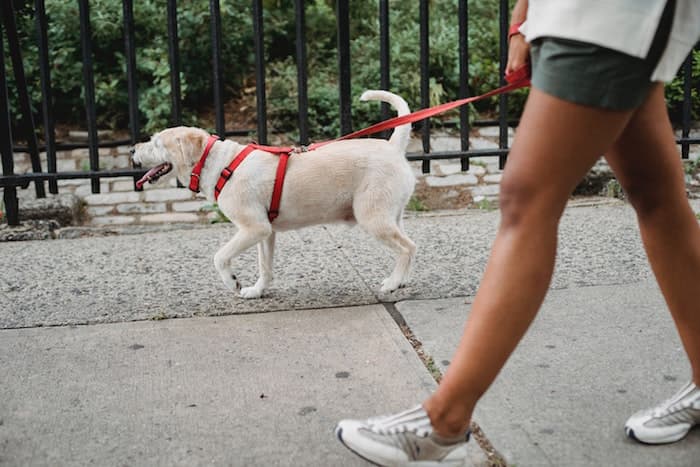 What Services Does Your Dog and You Require from a Dog Walker?
Your dog will be the one who is most affected by your choice of a dog walker. Think about what your dog requires from a walker before you start your search.
For instance, dogs of various sizes, breeds, and ages require various kinds of walks. A dog walker who can take your puppy for walks multiple times a day is necessary if you have a puppy. Finding a dog walker who is prepared to go on lengthy walks interspersed with short runs may be necessary if you have a larger dog.
It's not just about letting your dog out to use the restroom, keep that in mind. To remain happy and healthy, your dog requires the appropriate amount of physical activity.
Where Can You Find a Dog Walker?
You must prioritize your pet's needs when looking for a dog walker. Don't just ask your Facebook friends to take your dog for a walk. We advise finding a trained person to take proper care of your dog if you're too busy to take your dog for regular walks. So, where do you look for a dog walker?
Utilize a Dog Walking App
Simply download a dog-walking app, in the search tab, search for dog walkers in Brooklyn, for example. In fact, these apps are quite sophisticated, enabling you to schedule routine walks, employ a dog walker around the clock, and follow your dog and walker using GPS technology.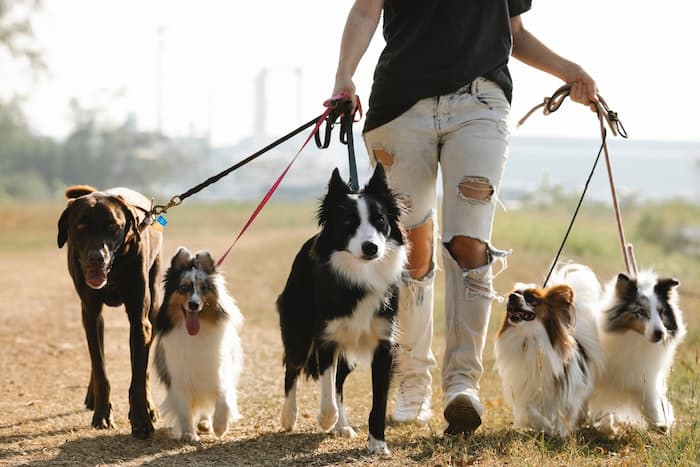 Take Advantage of a Seasoned Expert
While hired professionals are frequently in the industry for the long haul, neighborhood kids may quit a dog-walking job when a better opportunity arises. You can feel at ease knowing that your dog will indeed be handled when you find a reputable dog walker.
How do you Pick a Dog Walker Once You Have Found One?
Anyone may refer to themselves as a dog walker because there is little federal regulation of the activity. This implies that you ought to pick your friends wisely and deliberately. Instead of picking a dog walker who isn't a good fit for your pup, it's preferable to enquire too many questions in interviews and spend a little more time to find one.
Observe How They Behave Around Your Dog
Try to engage your dog as much as you can as you look for a dog walker. Have a meet-and-greet between your dog and the prospective dog walker after the initial interview. Allow them to get to know one another, and watch closely to see whether your dog clicks with this new guy.
Don't hire the dog walker and keep looking for someone who will be a better fit if there is any reason to believe that either they don't truly like your dog or that your dog feels uneasy around them.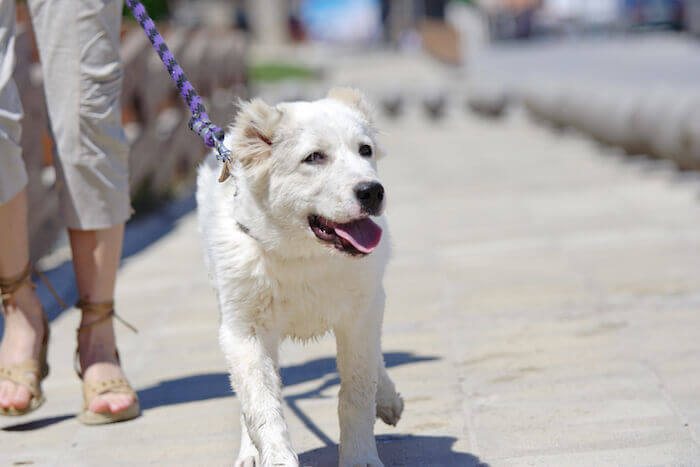 Obtain Several References
It's simple for anyone, as was already mentioned—to identify themselves as a dog walker. Request three references from potential dog walkers before making a decision, and then call or email each one of them. Verify the references' validity as well as the dog walker's claimed abilities and experience.
Make Sure the Fit is Still Good Once You've Located a Dog Walker
You need to enthusiastically welcome a dog walker into your pup's life once you find one. But as the bond between you and the walker grows, pay attention to how your dog behaves both at home and around the walker.
Examine your dog's enthusiasm for the dog walker a few months after you first hire them to see if it hasn't faded. Have you noticed a change in your dog's behavior? Is your dog acting happier, less tense, and less bored? Is the health of your dog good? Make sure you receive what you pay for because hiring a dog walker is an investment in your dog's health.
Be sure to rejoice now that you've located a dog walker. Now that you know your "fur baby" has been taken care of, you'll be able to leave for work without worrying. Enjoy!