It's always exciting when you decide to bring a new puppy home, but this new puppy comes with a lot of challenges. For instance, the first and most crucial step when you get a puppy is to potty train him. Some puppies are quick to learn this, while some have difficulty starting.
Training a puppy to learn the correct place and time to relieve requires consistency and patience. To successfully potty train your puppy, remember that positive progress is far better than to give punishments.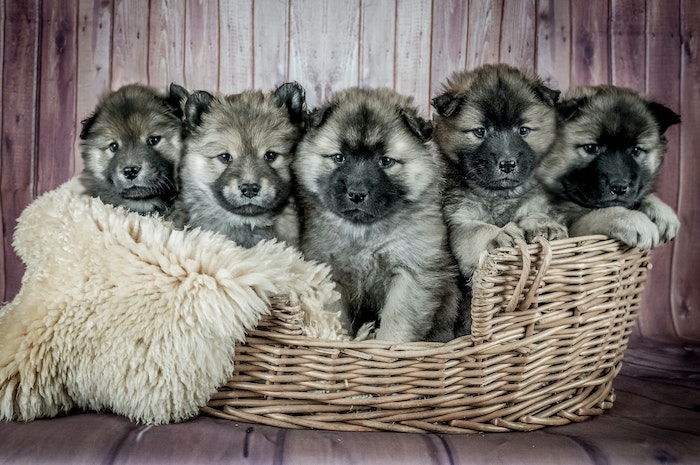 You can potty train your puppy when he is 12 to 16 weeks old. During this time, they learn to have more control over their bowel and bladder movements. Teaching them from a young age is a perfect time to train them where and when they can go to avoid behavioral problems.
Don't worry if you are a new pet parent and have no idea how to potty train your pup. We have created a list of simple steps that will assist you to potty-train your constant companion. Potty training can be a simple process if you follow these steps positively.
Make Frequent Visits Outside With Your Pup
It is an excellent way to take your puppy outside frequently after they sleep, play, eat or drink. Young puppies who are under the age of 12 weeks should be taken out quite frequently. For instance, every one or two hours, because puppies of this age group are still in the developing phase and have small bladders with high metabolism. They cannot hold their waste for too long. That is why it is advisable to take them out every one or two hours to avoid mishaps.
Cling to a Feeding Routine
You should provide your puppy two meals a day. Make sure to feed him at the same hours regularly. Maintaining a regular eating routine can help prevent confusion and home mishaps because puppies usually relieve themselves quickly after eating.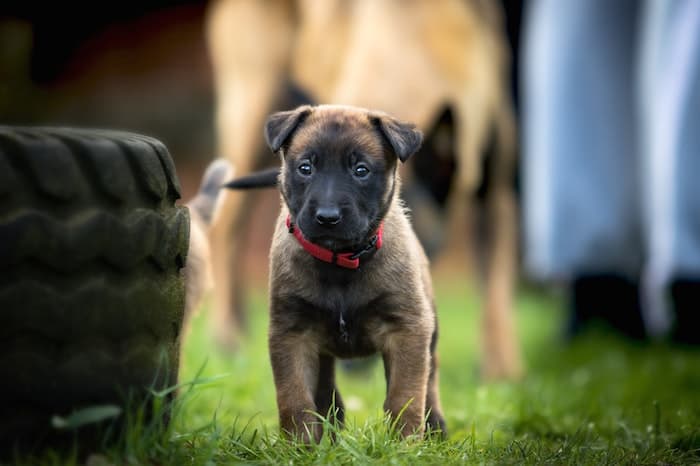 Supervise Your Puppy
Regular supervision is a great way to successfully potty train your puppy. You can avoid needless accidents indoors if you learn the hints and gestures that show your puppy wants to relieve itself. The common clues most puppies display when they need to go to the bathroom are sniffing, making circles, wandering off, whining, or sitting by the doors.
Leash Your Pup If You Go Outdoors
Always leash your pup for potty breaks if you go outdoors. It will help them get used to being on a leash, and also, you are there to reward them for positive behavior. The reward can be verbal praise, treating them with their favorite food, or a favorite toy.
After that, you should play with your puppy for a short time after coming in from outside, as it will create a positive connection between you two.
Use Reusable Puppy Pads to Potty Train Your Pup
You can use puppy or pee pads for dogs to teach your little companion where it is suitable to use the washroom. We recommend washable and reusable puppy pee pads, because they're not only the more environmentally friendly choice (those paper pads generate lots of trash!), but they are all the less expensive option. Your pup doesn't know how to use the pee pads automatically, so you will have to teach him how to use the pee pads. You have to be consistent while teaching this method, which you can also use to teach him to potty outside.
There are various types of training pads available in the market. For instance, rocket and rex washable training pads. rocket and rex is a great website to shop for these pee pads for dogs. These puppy pads provide a range of advantages. For instance, they are completely leak proof and waterproof, they protect the back of your SUVs, furniture and mattresses, they're washable and reusable so they're the eco-friendly and money saving choice, they're great for whelping, and they can't be shredded by puppies. All these incredible advantages of rocket and rex make these puppy pads the first and best choice all puppy owners want to have.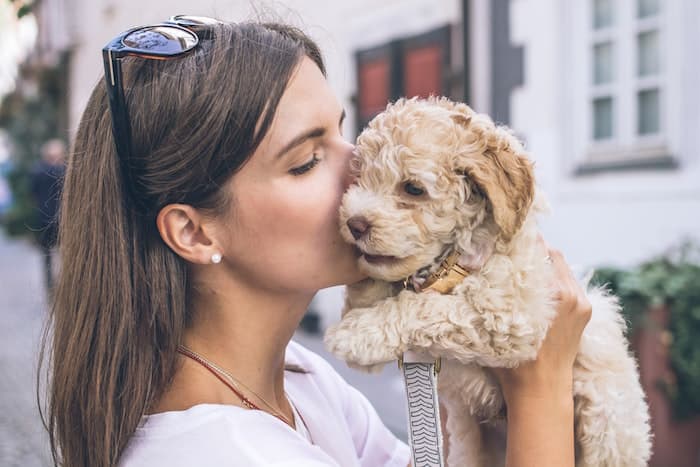 FAQ
Can an 8-week-old puppy be potty trained?
8 week is a very young age for your pup to begin its potty training. At this young age, focus on avoiding accidents rather than expecting your pup to go out to relieve himself on his own. The correct age to potty train your pup is 12 to 16 weeks.
At what age is a puppy fully potty trained?
The time a puppy takes to get fully potty trained differs according to the puppy. Some puppies typically take 4 to 6 months to get fully potty trained, while others might take up to a whole year. The size of your little companion can be a predictor as small breed puppies have small bladders and high metabolism, so they require periodic trips outside. In contrast, the big breed puppies need fewer trips outside as they have big bladders and low metabolism.
Can a puppy potty train itself?
A puppy can not potty train itself on its own. If an older dog is potty trained, then it might be possible that your new puppy will learn to potty outside seeing the older dogs, but it will not stop them from pottying indoors. So, it is recommended that you should train your pup to avoid any mishaps.
Should I carry my puppy out to pee?
Taking your puppy outside between 5 to 30 minutes after the meal would be best. If you have a younger puppy, you should not wait longer as they have small bladders and high metabolism. But as they grow, they learn to control their bladder movements and try to hold it longer.
What is the most challenging dog to potty train?
Various dogs are the most challenging to train. Some of them are bloodhounds, whippets, dachshunds, Irish wolfhounds, etc. They could easily forget about their potty time if they caught a scent or saw something that amused them due to their unbelievably strong sense of sight and smell.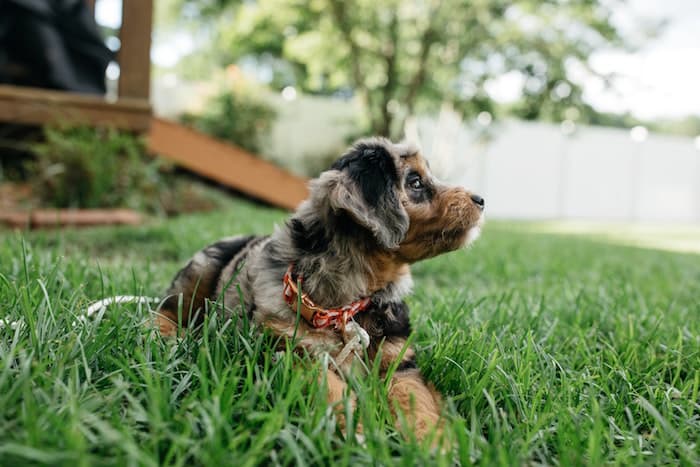 The Bottom Line
From taking your puppy outside quite often to using washable training pads, you can quickly potty-train your pup. rocket and rex is a great website to choose puppy pads for your little companion. It provides high quality washable and reusable puppy pads that will save you money compared to disposable pads, since they can be used hundreds of times. They are also leakproof and eco-friendly.
Potty training your dog seems complicated at first and requires regularity, patience, and dedication. Mishaps may happen during the process, but if you follow the steps mentioned above, you can help your newest family member get on the right track.
Related Reading