Therapy dogs are proven to significantly affect veteran therapy and treatment for mental health diseases, such as PTSD. Therapy dogs give veterans a sense of purpose, improve veterans' mental health, reduce stress and anxiety, and provide emotional support while a veteran is recovering from a physical or mental illness.
Veterans' therapy dogs aren't born with the traits that make them good therapy dogs. These dogs go through extensive training and practice to ensure they are able to provide veterans with the type of support they need.
Many dogs don't meet the requirements or have the characteristics required to make them veteran therapy dogs. Therapy dog trainers encounter a number of challenges through the training process, and in this article, we are going to discuss the top challenges encountered when training veteran therapy dogs.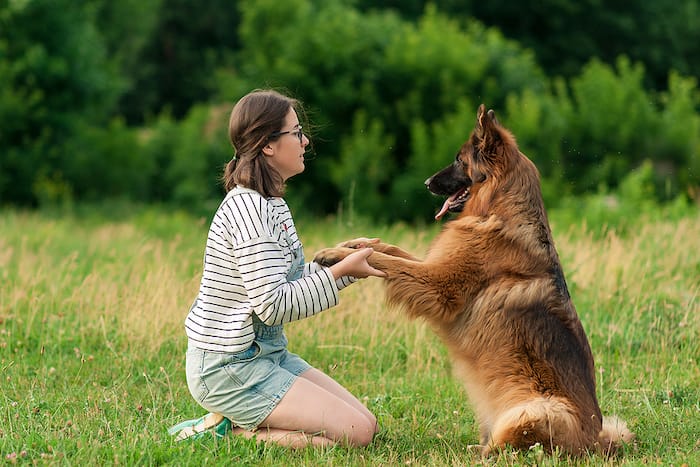 Behavioral Issues
Behavioral issues are a major challenge dog trainers face when training dogs for companion or therapy purposes. Veterans suffering from mental health issues might react negatively to loud noises, loud sounds, rapid movement, or other stressful situations.
A therapy dog should be able to remain calm in these situations and provide support to the veteran. Some dogs might not be able to remain calm in crowds, around loud noises, or prevent themselves from barking at rapid movement.
It is very challenging to address innate behavioral issues in dogs, and some dogs may never be able to move past these behavioral issues. Other behavioral issues dog training might find challenging to overcome during training include:
Lack of impulse control,
Lack of adaptability,
Hyperactivity,
Aggression,
Distractibility,
Fearfulness, and
Separation anxiety.
Some of these behaviors are genetic or breed-specific, and it can prove challenging or impossible to train the behaviors out. A veteran therapy dog needs to be calm, attentive, and adaptable to many situations in order to be a successful therapy dog.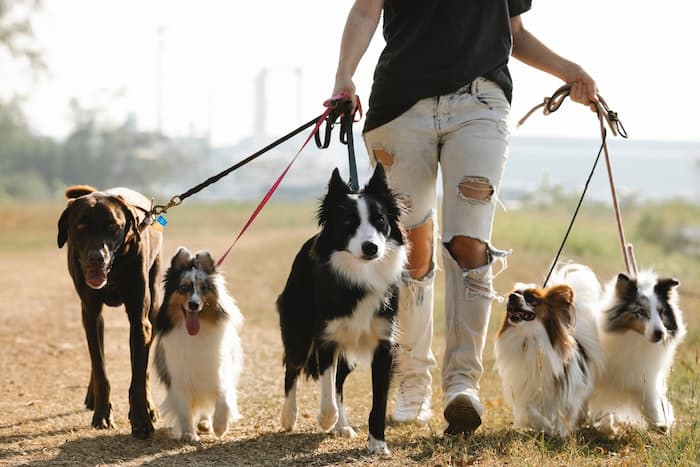 Time and Resources
Time and resources are another challenge one might face when training a veteran therapy dog. It can take 1.5 to 2 years to properly train a therapy dog. Training is an around-the-clock, time consuming, full-time job.
Typically, dogs are trained at a training center or live with a family full-time for the duration of their training. If they live with a training family, the family must commit to taking regular classes, meeting on a weekly basis at the training center, and enforcing habits at home on a daily basis.
Training a therapy dog is also costly, it can cost up to five figures a year to train and care for a therapy dog. Not to mention the cost of pet ownership in general after training is over. After the initial training is over, a therapy dog may require additional training or recertification to ensure their behavior is still in line with the standard required for therapy dogs.
All in all, training therapy dogs requires a large time and financial commitment. Not to mention that training or assistance resources may not be available close by if the trainer and dog live in a rural area. It is important to consider your time and resource availability before committing to therapy dog training.
Matching the Right Dog to the Right Veteran
One of the most challenging things that come up in veteran therapy dog training is matching the right dog to the right veteran. Just like people, dogs have different personalities. Dog trainers should discuss with veterans the type of dog they are looking for – small, large, calm, or more energetic – to ensure the right match is made.
Some other challenges that come up when matching the right dog to the right veteran include
The veteran's physical ability – some veterans may be experiencing limited mobility, limited dexterity, or any other type of physical ailments. It will be important to match a veteran with a dog they can manage with their physical ability such as a smaller dog that is easier to hold, walk, and/or manage on a day-to-day basis.
The veteran's level of experience with dogs – many types of dog breeds dogs make good therapy dogs but some breeds may require a more advanced owner to manage continued training. Breeds like golden retrievers are easier to train and require less experience than breeds like cattle dogs.
The veteran's environment – taking in the veteran's living situation such as whether they live in an apartment, house, or shared living environment is crucial to making the right match. If this information isn't taken into account when matching a veteran and a dog together, continued training and overall happiness may be compromised.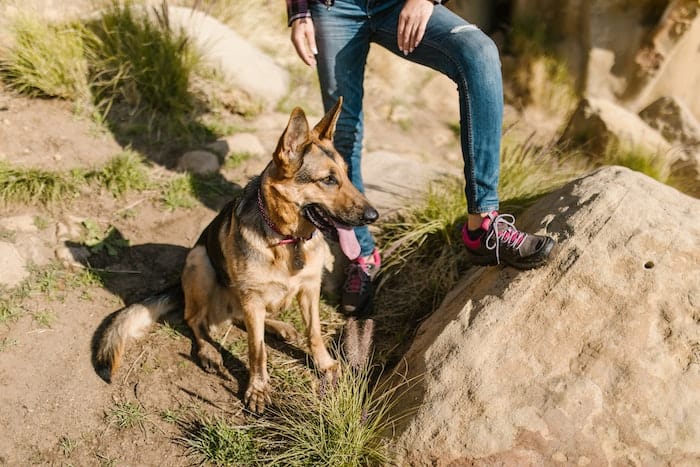 Training Therapy Dogs is Challenging but Rewarding
In conclusion, training therapy dogs for veterans can be a challenging but rewarding task. The process of training therapy dogs can present a variety of challenges such as behavioral issues, time and resource constraints, and the difficulty of matching the right dog to the right veteran.
Additionally, the training process is ongoing and requires regular evaluations of the dog's behavior, health, and training progress. Despite these challenges, therapy dogs can have a positive impact on veterans' lives by providing emotional support, reducing stress and anxiety, and improving overall mental health.
To overcome these challenges, it's important for trainers to have a good understanding of the needs of veterans and the characteristics of therapy dogs, as well as access to resources and support networks that can help them to effectively train and match dogs with veterans.
A well-trained therapy dog can provide veterans with a sense of companionship, security, and a sense of purpose, helping them to cope with their experiences and move forward with their lives.
Related Reading