When choosing a dog seat cover for your pet, it's a challenge to find the best one. Options with great designs and materials are expensive, while cheap ones do not inspire confidence. So how can you balance price, materials, design and not end up buying a cheap rag?
In this article, we share what to take into account when choosing a dog rear seat cover and share three best models that will not disappoint both you and your pet.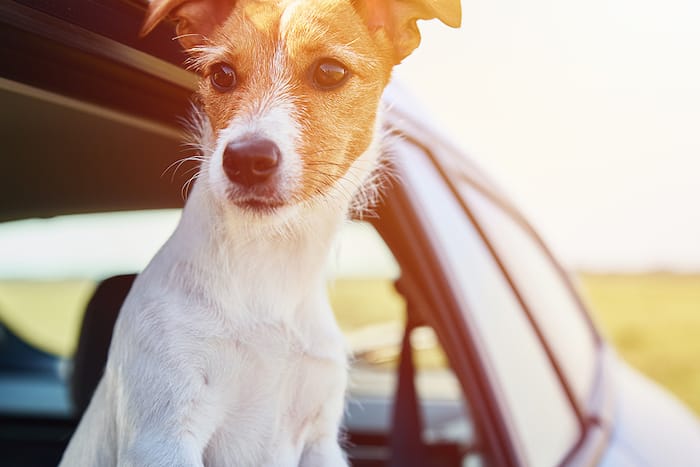 What to Look for When Buying a Dog Car Hammock?
Considering all the characteristics of a dog car seat cover, it is easy to get confused and lose sight of what really defines its quality. Let's figure out what details will help you choose the best option.
– All materials used –
Apart from the main fabric, pay attention to all the materials used for a dog rear seat cover you're interested in. Including hardware, fasteners, pockets, and layers.
The very best dog hammocks are made from nylon or Oxford cloth and have at least 3 layers – the more the better. For example, a dog car cover for rear seat from owleys.com has a six-layer design.
Keep in mind that Oxford fabric can have different density, from 210D to 600D. Choose the density as high as possible – the denser the fabric, the more resistant your passenger seat dog cover will be to stains, scratches, wear and tear. Plus, 600D Oxford fabric has much better waterproof properties than the same but 210D.
Pay attention to the attachment straps, pockets and other accessories. Most importantly, they must be sewn neatly. These are minor details that can be overlooked, which many manufacturers therefore skimp on. As for the fastening straps materials, nylon and nylon-based Oxford cloth are the most durable, especially if you need a dog seat cover active pets will ride on.
Hardware is usually made of plastic or metal. To choose the best and longest-lasting dog car cover for rear seat, get one that has metal hardware. Don't be afraid that it will rust: it is unlikely to happen in your years of using a cover. Metal furniture is much more secure and is also the best option if you need a dog seat cover for active pets.
– Is it 100% safe? –
No matter what car you drive and whether you're looking for a bmw dog seat cover or need a jeep dog seat cover – your pet's safety is paramount. So, besides from durable fasteners and hardware, be sure to consider other safety features of a dog seat cover for your pet.
First of all, it must have holes for attaching a car seat belt to your pet's harness. And best of all, if the safe belt already comes with a cover, like Chewy dog hammocks.
If there are no holes for attaching your safety belt and the seller offers you to attach the leash to the headrest or convinces that their dog hammock is safe to use without a belt – please avoid this seller.
Another thing to take into account is a non-slip coating on the back of a seat cover to choose for your dog. It's usually made of rubber and prevents covers from sliding on the seat while in transport. Especially useful if you have leather seats and need a jeep dog seat cover, for example.
– How to clean it –
You will definitely have to clean your dog car seat cover, so make this process easier for yourself at the selection stage. After all, despite the fact that you buy a dog seat cover for a pet, you will be the one to take care of it.
At first glance, it seems that the most convenient are those that are suitable for machine washing, as for example Carhartt pet covers. However, keep in mind that you will have to remove your dog hammock from the car, wash it, dry it, and then reinstall it again.
But as practice shows, the most user-friendly seat covers can be washed right in the car with just a damp cloth and car vacuum cleaner. Without unnecessary movements and time, unfastening and reinstalling. The simpler the better.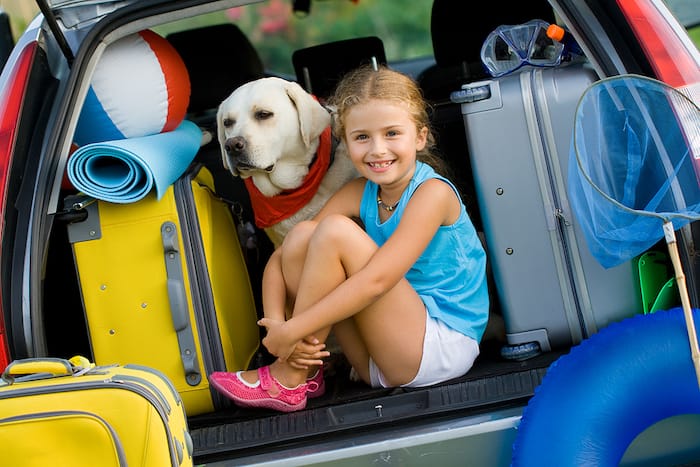 Best Overall Dog Car Hammock
Above we have mentioned 3 dog hammock brands that we consider to be the best. But is there a better one among them?
Yes! Considering all the characteristics, the dog seat cover by Owleys is the best one you can get. And here's why.
It's 100% safe to use. Matters most, it features holes to secure a dog safe belt. Plus, it has metal furniture, nylon fastening straps, and a non-slip bottom layer. Perfect as a dog seat cover for active pets or puppies.
The materials are great. Made of 600D nylon-based Oxford fabric, it has a six-layer waterproof design. Eco-leather pockets and all the details are neatly sewn. Plus, the Owleys design is unique, which is rarely found in other brands. So this is a find if you (like us) are tired of boring, samey black seat covers. Or looking for a cute jeep dog seat cover as a gift for your friend.
It's super easy to clean right in your car. You can wash it with a damp cloth to remove dirty paw marks, and vacuum to remove pet hairs. Easy, fast, convenient.
Among other things, this dog hammock has solid side walls that protect car doors. We also praise its foldable design and the ability to use it on just one side of the back seat. Overall, our absolute favorite!
So, let's summarize. When choosing a dog seat cover, pay great attention to all materials used, security of design, and ease of cleaning. Make sure there are holes for attaching a safety belt. Check that all the details are well sewn. Give preference to models with several layers, metal furniture, and a non-slip bottom. Considering this, you're sure to find the best dog seat cover, which in our opinion is the Owleys dog hammock.
Related Reading