Fun definitely isn't just for humans. Your furry friend likes to have fun just as much as you do and it is important that you spend just as much time having fun with them, as you spend having fun with other humans. But how can you and your little fur baby have fun together? Zoomies across the living room and back garden aren't enough. You need to go out and spend some quality time. So what should you do? Keep reading for 4 activities that are exciting for you and your pet.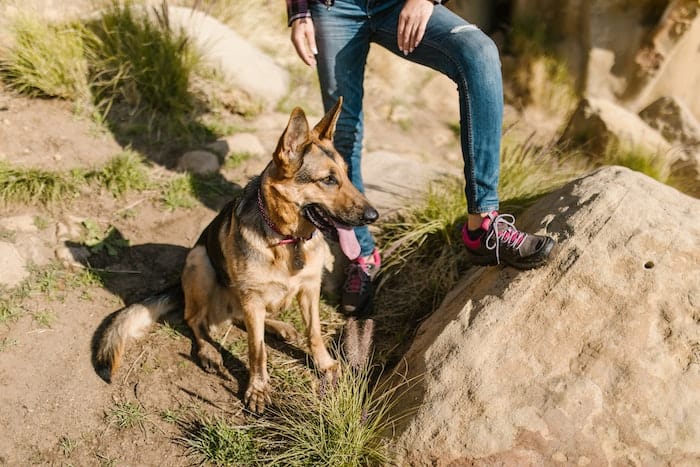 1. Go On A Hike
Animals like to explore and need to in order to stay happy. You need to care for their mental wellbeing, and getting them outdoors and on a hike puts them in a good headspace. Like us, it is important that they spend time in a more natural environment so that they can recharge. A walk in the outdoors or a hike is healthy for you and your furry friend. You'll get some much-needed exercise, and at the same time enjoy the gorgeous views and peaceful sounds that nature has to offer us. Dogs and more recently lead trained cats love exploring the outdoors. Biting leaves, and chasing movement in the bushes, it's a blast for them. If you find that you enjoy walking your dog in the outdoors, it may be worth it to look into how to start a dog walking business in your area. A lot of people don't have the time to walk their animals as much as their animals might require. Dog walking is incredibly lucrative and is something that so many pet owners and their pets need. When you walk an animal they take in the fresh air, get to enjoy a change of scenery and explore a new environment, and most of all, get to exercise. A lack of exercise can lead to bad behavior like biting shoes, and furniture and scratching or ripping clothing, pillows, etc.
2. Beach Day
When it comes to the beach it is an absolute puppy playground. They can run in the water without getting shouted at, they can dig huge holes with no consequence, they can run full speed to catch a ball that you've thrown far away and explore all the different scents. The beach is a great place for you and your dog to visit together. You can splash in the waves together and lie under an umbrella to dry off after playing in the sun for a bit. As is the case with everywhere you go, you need to have enough water for them. Remember to bring enough for yourself. You don't want to get dehydrated in the salty landscape. You'll also need to remember a towel for both of you. You'll both be pretty sandy afterward. Be sure to take lots of toys, especially something like a frisbee or a ball that you can throw far.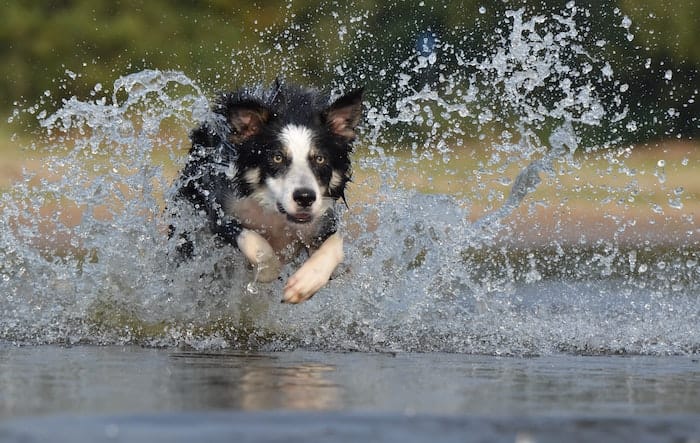 3. Playdates
Just like you, your animals need to socialize. Organize playdates with your friends who have pets that get along with yours. You can take their introduction slow if necessary, but it is important that your animals have friends, especially dogs. If you don't have any friends who have dogs, or your animals don't get along, you can always go to the park, or more specifically dog parks. The idea behind people bringing their dogs here is to socialize and dogs that come are generally well socialized. If that doesn't appeal to you, consider looking up a few doggy daycares online and let your dog make friends there. Once they have made a friend on their own, contact that dog's owner and see if you have anything in common and hold a playdate out of daycare.
4. Visit a Pet-Friendly Place
Taking your pet out to a pet-friendly location can be seriously enjoyable for both of you. Whether this is a pet-friendly café, restaurant, park, etc, you can both have a good time. It is important that we socialize, and there shouldn't be an issue taking your animal somewhere to socialize with you. Be sure to look at where you can go before visiting so as to avoid any disappointment. Make sure to take snacks and water along for your pet, as they will likely get hungry and thirsty – even if where you're going has water and snacks.
We love our animals and they love doing things with us, which is why it is so important to take them out into the world to experience it with you. We hope that you try a few of the things on our list and that you and your fur baby have a blast doing them.
Related Reading