Dogs are a human's best friend. They can help you in more ways than one by keeping you active, minimizing stress, and beating loneliness. They need a few things just like most humans. If you're a new fur parent or an existing one, you may find this guide useful.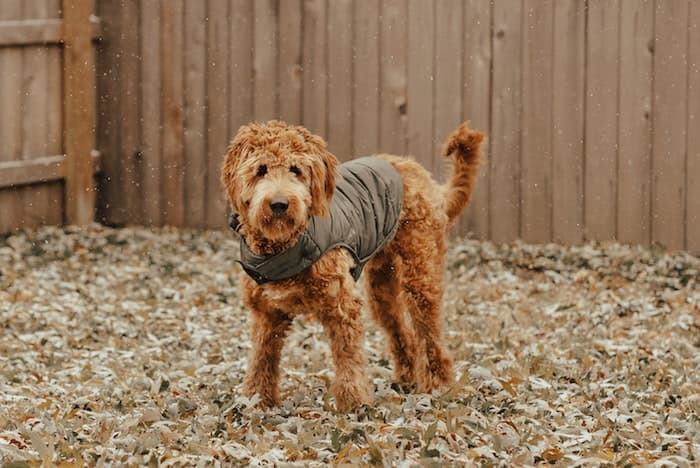 With that said, here are accessories your fur baby might need:
Purchase A Dog Harness
No matter how behaved your furry friend is, you will still need a dog harness to keep them close and safe. It's more comfortable for dogs to wear when taking them out for a walk. Using a harness can give you more control and minimize pulling. There are all kinds of harnesses. You should know which one is suitable for your fur baby.
To get the correct harness size for your dog, measure the broadest part of their chest with a tape measure. Give an allowance of two fingers so that there's more room when you lock the harness. Also, consider their weight as it could relate to their appropriate sizing. For example, a medium-size harness would be suitable for a 50-pound dog.
Here are a few types of dog harnesses:
Adjustable Strap – is also known as the eight-figure harness that fits all kinds of dogs. It can be used until your puppy becomes a full-grown adult dog.
Step-In Strap – is suitable for dogs that love to play around and pull hard. It has a back strap and one loop for each leg.
Step-In Padded Vest – this type of harness is suitable for broad chest dogs like Rottweilers, Pugs, German Shepherds, and Labradors, to name a few.
Over-the-Head Strap – is recommended for long-haired dogs like Shih Tzu, Japanese Chin, Silky Terrier, and Old English Sheepdog.
Over-the-Head Vest – this has a larger middle section to hold back dogs that like to pull away often.
Moreover, it would be best if you had a harness because you'd never know when an aggressive or untrained dog passes by or, worse, a speeding vehicle. With this, you can easily grab your dog and keep them close.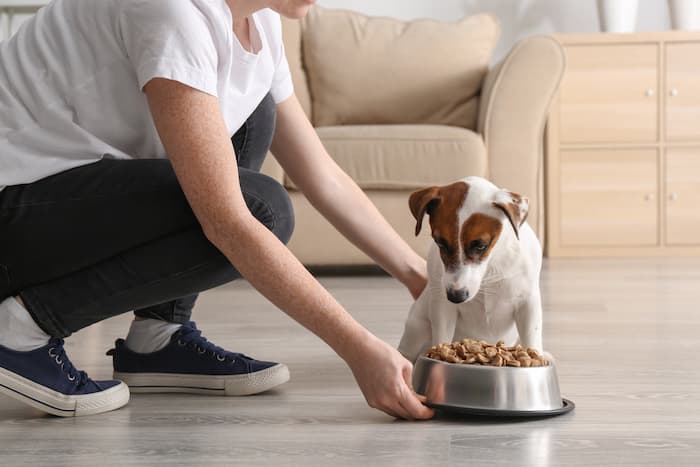 Get A Dog House
Crates are only suitable for indoor use as they don't come with a roof to shade your dog from the heat of the sun outside. You'd have to get a roof and manually attach it. Furthermore, the crate has limited space and is only good for temporary use (when your dog is still a puppy), but there's not much to do with it after that. But the good thing about crates is that you can see what your pet is doing inside.
On the contrary, a dog house can protect your dog from the weather outside. Add some insulation and ventilation, and you can keep your dog warm or cool, depending on the climate. Plus, a dog house can provide more room for your dog.
If you wish to do a DIY (do it yourself) project, you may build a dog house. It can be customized, painted and you get to add your dog's name on the entrance. You also have the option to mimic your home's façade.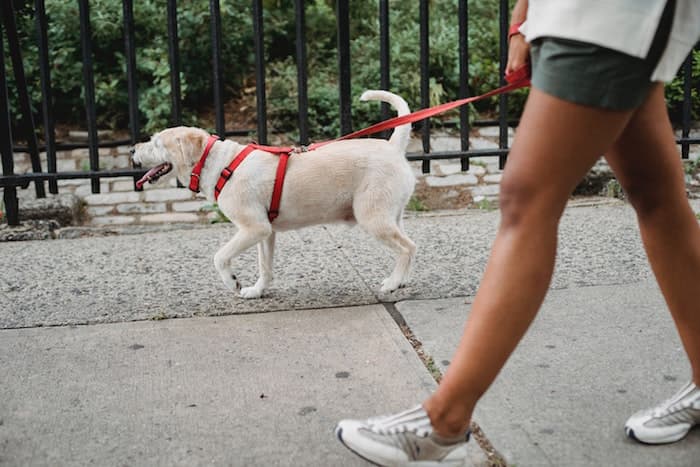 Invest In Travel Essentials
If you plan on traveling or going on a road trip with your furry baby, there are travel essentials you may need to bring along. This is for convenience and to keep your dog comfortable. Because not all dogs like to be in the car for a long time, they get anxious thinking you're going to see the veterinarian.
Here are a few travel essentials you may need:
Seat Extender – It will give your furry friend legroom and keep them from falling over the back seat. 
Seatbelt Harness – This safely restrains your dog from moving around. It's useful for dogs who get car sick.
Water Bottle – It's a squeeze bottle that can easily dispense water in a cup for your dog.
Collapsible Bowls – This is where you can put dog food and treats. It comes with a lid too.
Diaper – A doggie diaper is helpful for new puppies or dogs who are being potty trained. But you need to remove it once they're outside.
Pee Pads – It would be best to put this on the car seats should the diaper leak.
Odor-Free Poop Bags – This is best paired with the diaper before throwing, as dog poops don't necessarily smell good.
It will serve as your dog's id where you can put their name on the front and your contact details at the back. If by any chance your furry friend goes missing, anyone who finds your dog will know who to call. Furthermore, this would indicate that your pet is not a stray, preventing them from being taken to the dog pound. Choose the correct collar size to prevent your pet from choking.
Keep Your Dog Entertained With Toys
Aside from treats, you may give your dog a toy to keep them entertained. If you need to run errands or finish work, simply toss a toy so they'll have something to play with while you're away. Dogs get bored too. So, to keep them active and happy, it would be best to buy them toys.
Furthermore, always consider your dog's size when you shop for toys. You wouldn't want to get small toys for bigger dogs as they can easily swallow them, resulting in a bigger problem.
Conclusion:
Before you go shopping for accessories, always consider their safety. Some items can be toxic for you and your dog. Second, think about how often your pet will use it. Remember you have other expenses like trips to the veterinarian, so it's best to save money and invest only in practical items.