Whether your dog is an athletic pup that needs to jog a few miles every day or a couch potato, exercise and mental stimulation are essential for all dogs.
So, what if you work long hours, have an irregular schedule, or are physically unable to provide your dog with the necessary exercise? As a responsible pet owner, you should think about hiring a dog walker. Choosing the correct dog walker, like hiring a babysitter, is a serious matter; he is responsible for your dog's well-being and safety during the time they spend together.
Noah Paul, whose pet Leo is a Labrador, finds it difficult to walk him every day. So he hires dog walkers in Brooklyn.
"It is truly a blessing as I don't want Leo to suffer because of my timings. I'm glad he has become comfortable with the walker and comes back home happy and tired," he says.
But, before he hired dog walkers in Brooklyn, he had a few priorities and features in mind for a dog walker. Before you can choose the best dog walker, you should understand your dog's behavior.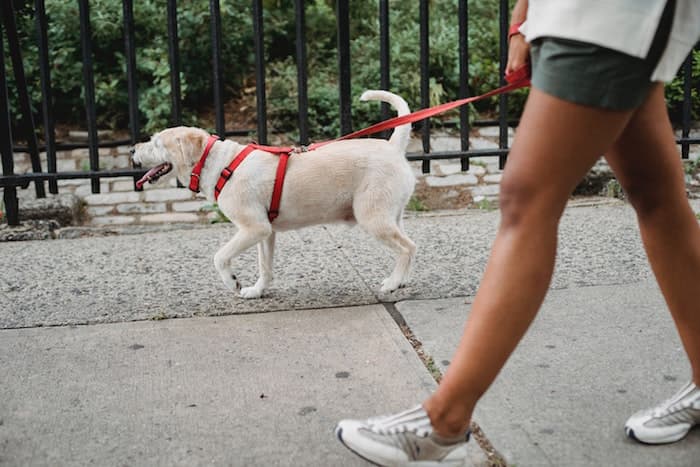 Key Concerns
Some dogs like sniffing (and peeing on) every blade of grass. Others get frightened when they see a squirrel and flee. Some dogs are gentle on the leash, while others might be aggressive. Just Love for pets doesn't qualify someone to be a professional dog walker. A professional dog walker must have prior experience working with animals of different shapes, sizes, and personalities.
Maintain Open Lines of Communication is also important. It's not unreasonable to want a daily update from the dog walker, and this may be written on a tiny whiteboard, scribbled on post-it notes, or even sent as a text message.
Do you do it every day, twice a day? Only when you have to stay late at work? When you require the services of a dog walker, let him know. The majority of people do not know how to walk dogs properly; the animals usually drag or pull their walkers. As a result, it is essential to bond with the dog throughout the walk.
One should inquire as to who will be performing the walking, whether it will be a mixed group, and if so, what the mix will be. Snub-nosed dogs, such as the pugs, feel the heat more quickly; are walkers aware of this? Is there water for the dogs? Will there be a backup walker if they can't make it on a particular day?
When people witness groups of seemingly well-behaved dogs going along at a fast pace, it may be aesthetically appealing. Still, I feel that if people look closely, they will notice that the dogs are not happy or having fun in these sorts of groupings racing around chasing cash signs! Furthermore, they have less time to do their pees and poohs in these types of dog walking outfits, which are sadly all too often supported by dog owners who don't consider things like how the dog walker will care for their dog in an emergency when they have bogged down by half a dozen other dogs, and they don't consider the increased risk of being bitten by another dog, or the increased risk of spreading disease and illness. They don't consider how their neighbors would be inconvenienced by a pack of dogs being brought into buildings, how the walkways will be clogged by huge groups of dogs, and so on.
After considering all these factors, he discovered QC Dog Walking Services in Brooklyn. They were truly the solution to all these concerns. They extensively screen their dog walkers' backgrounds and check their skills before allowing them to walk any of their clients' pets. This involves at least 10 hours of direct in-person supervised dog walks. They do a lot of solo walks and rarely walk more than three dogs at once.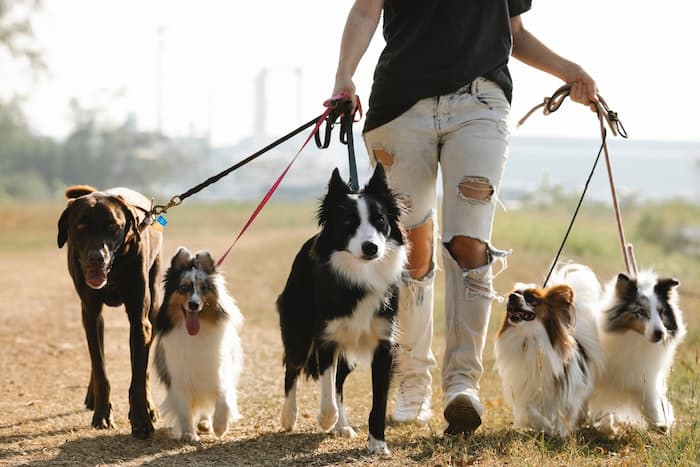 Communication
Aside from that, QC Dog Walking Services are in continuous communication with their walkers throughout the day. When they pick up a dog, they contact the owner, and they take a picture halfway through each walk at a low angle giving the context of the place so that the owners can see where they went and if their dog appears pleased on the walk. When they drop off the puppy, they text them again. The same dog walker comes every time, with the exception of when they are sick or overbooked, in which case a backup walker is dispatched.
Security
They feel that most walks should be calm and at a suitable pace for the dog, and QC Dog Walking Services don't make dogs run faster just for the sake of it. Their dog walkers are thoroughly verified and trained in dog handling, and they are also actively watched during their dog walks on a daily basis.
Availability
QC Dog Walking Services have easy online booking, easy online payment, and text communications with their clients. Brooklyn neighborhoods they are serving are Prospect Lefferts Gardens, Crown Heights, Flatbush, BedStuy, Greenwood, Ditmas, Bushwick, and some surrounding areas.
You may easily plan dog walks and chat visits by texting the day before or early in the morning on the day of your required stroll. You may also add instructions as you make purchases, saving money by purchasing pre-paid services. You may also add walks to their daily schedule straight from the booking page. When you make your first purchase, you will be issued a password.
With each stroll, messaging and documenting are used. After each dog walk, you'll receive a photo and a walk report. GPS tracking is available. You can track services and confirm reservations using a Google calendar, which is provided with your first purchase.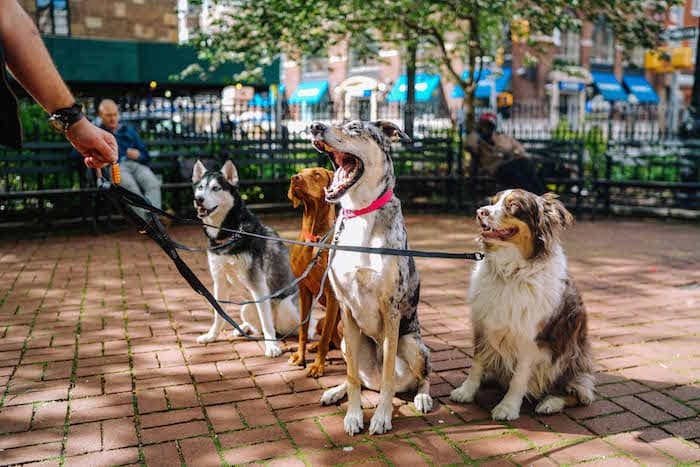 EndNote
It may take some time (and work) to locate the right dog walker for your dog, just as it does to find a babysitter or someone to monitor your house while you're gone, and that's okay. You want your dog to be safe and happy while in the care of others, and a good dog walker is the next best thing to having you there.
Related Reading