There are nearly 70,000 puppies born every day, and with all that cuteness coming into the world, it can be difficult to choose which one will become part of your family.
We can't help you make that decision, but we can help you with all the necessities you will need when you bring your new puppy home. Continue reading for a quick new puppy checklist of everything you will need for your little furball of joy.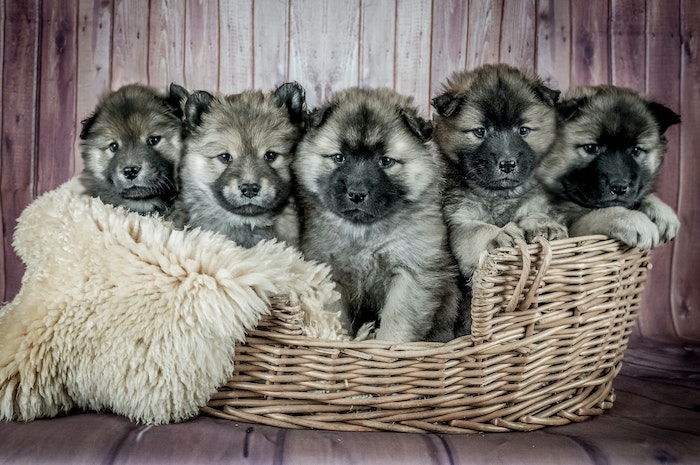 Leash and Collar
Before you buy a puppy, make sure to pick up a leash and collar for the little guy. There are many options to choose from nowadays but you will want to make sure it is comfortable enough for them to wear. A harness will come in handy as well since you don't have to worry about pulling at the neck.
Never pull or yank your puppy's neck as this can cause damage to their throat. Many people have found out about rope collars for dogs and consider this to be a great choice when choosing a collar. They are soft, durable, and make a great low-pressure option for those seeking the most comfort for their new puppy.
Potty Training Essentials
While they do make diapers for dogs that you can use on your pup, most people choose the old-fashioned way of potty training, a good cleaner, and their backyard. Here are a few things to pick up during the potty training phase.
Stain and odor remover
Training treats
Puppy pee pads
Poop bags
Crate
The crate becomes a big part of the potty training process because puppies don't want to use the bathroom where they sleep. Make sure that when you are not home or sleeping, you keep your puppy in its crate. Take them immediately outside when you get home or wake up.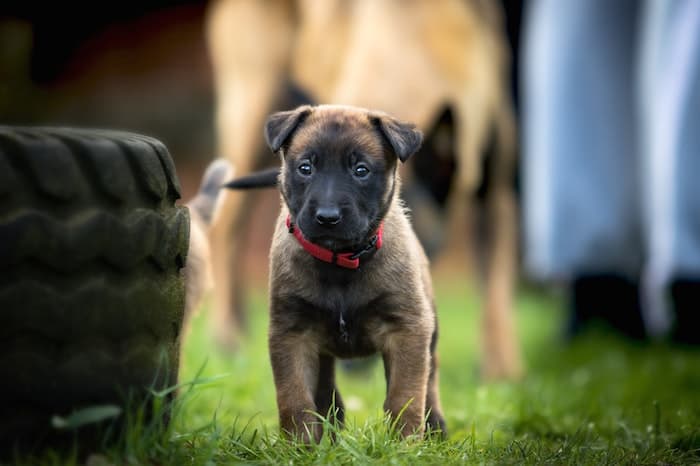 Puppy Teething Needs
Puppies are like termites, no seriously. They will chew on anything and everything, especially if it's made of wood! Here are a few things you are going to want to grab, as puppy teething is intense and will last until they are about 6 months old.
Textured chew toys
Soft chew toys
Bully sticks
Anti chew spray
Bully sticks are great for your teething new puppy and gentler on their tummies than rawhide. Make sure to keep a variety of chew toys available to meet every stage of your puppy's teething needs.
It is also a good idea to spray an anti-chew spray on items that are off-limits to your new puppy. Chairs, wall corners, (actually anything with a corner) you can even spray your slippers, but make sure to use non-toxic ones.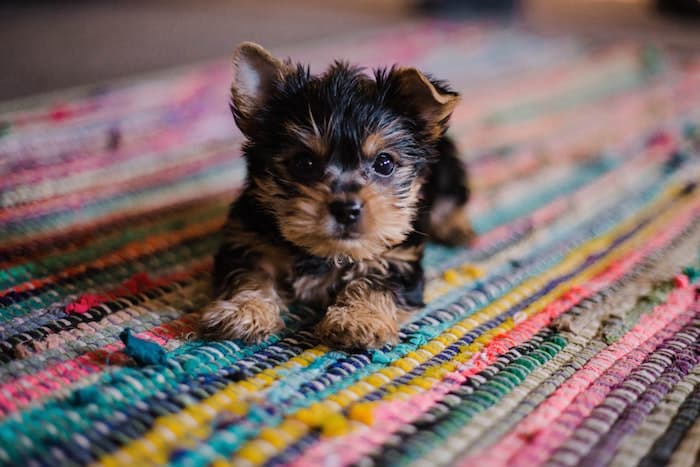 Food and Treats
While your puppy is growing a good quality puppy food is important for their health and growth. Make sure to choose when that is appropriate to their size and breed, if you have questions about choosing a puppy food, your veterinarian can help you determine what is best.
Don't forget the treats! Aside from puppy training treats that are small, you will also want to get ones they can enjoy when you want to take a break from the training.
Grooming and Health
By maintaining your dog's health, you are ensuring they live a long happy life with you and your family. Here are some items for your new puppy checklist to ensure they look as good as they feel.
Shampoo
Nail trimmers
Dog brush
Dog Toothbrush and toothpaste
Heartworm meds
Flea and tick meds
Enjoy your New Puppy
Once you have all the pet care items you need, it is time to have fun with your new puppy. Make sure they get plenty of exercise as well as rest, they are just babies after all! Have a great time with your pup and enjoy it while it lasts, before you know it, they'll be graduating from obedience school and asking you for doggy playdates!
If you enjoyed this article on the new puppy checklist, then check out all our other great pet care blogs.
Related Reading