The holiday season is rapidly approaching, which means it's time to start compiling your Christmas gift lists. But don't forget to get a present (or several) for your canine companion while you're out shopping for family and friends.
After all, if there's one friend in your life who has always been there for you and never stopped loving you, it's your dog.
Below are several gift ideas to help you spoil your pup rotten this Christmas.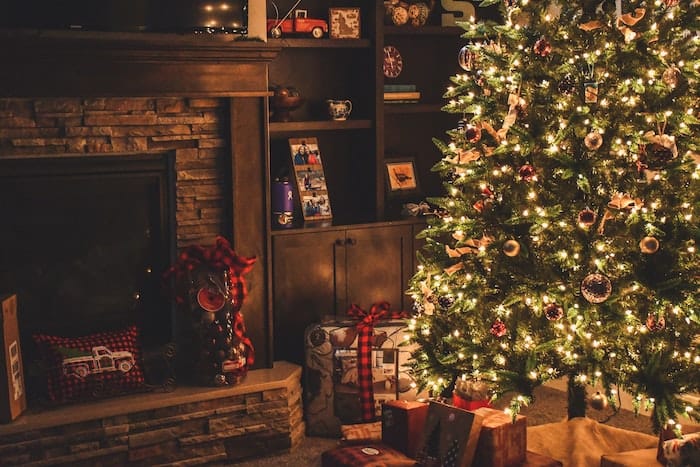 1. A New Dog Bed
Dogs love nothing more than a comfortable place to sleep, and a new dog bed is sure to make your furry friend happy. There are all sorts of different dog beds on the market these days, so you're sure to find one that your pooch will love.
If you have a big dog, look for a large orthopedic dog bed, which can provide ample space so your pup won't have to curl up somewhere too uncomfortable.
If you have a smaller dog or one that likes all the covers pulled over his head, an enclosed dog bed might be more appropriate. Or if you're looking for something more unique, see what kind of pet-themed beds are available on Etsy.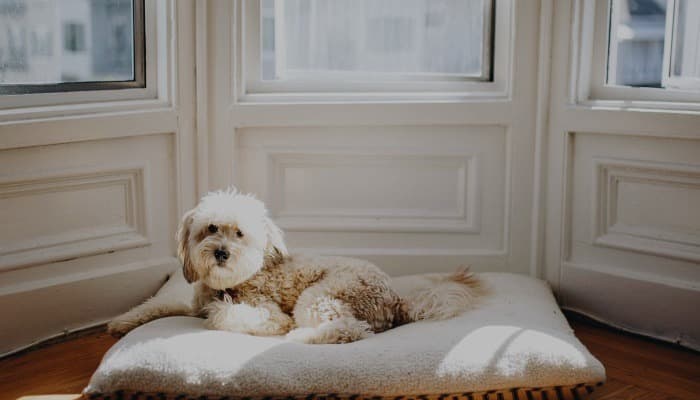 2. Doggie Boots
Your dog has likely grown accustomed to taking walks year-round without putting on shoes of any kind. But winter is another story entirely – especially if you live in an area where it snows frequently during the winter months.
To make sure your pooch stays safe and warm when walking through snow and ice, you may want to invest in a set of dog boots.
There's an array of boot styles to choose from, many of which look great and will really put your pup's paw forward this Christmas.
3. A New Collar or Leash
For some reason, dogs always like having new accouterments for their leashes and collars even if they don't see much action outside the house.
Why not indulge them? You can find all kinds of fun patterns and designs on Etsy, including leather collars with spikes and studs and trendy flat latches (which are growing increasingly popular).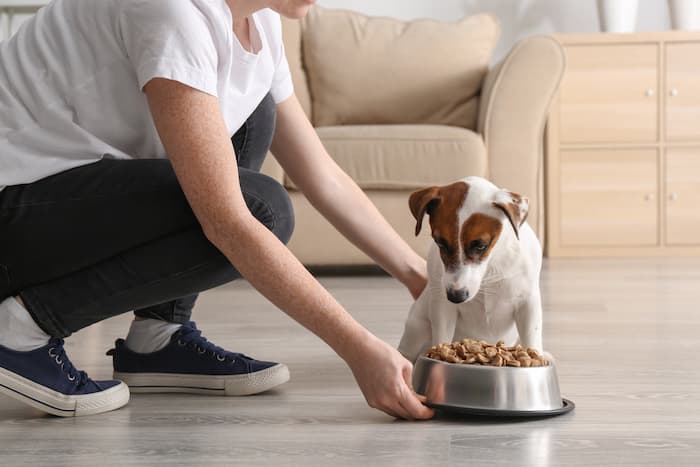 4. New Premium Brand of Food
It's no secret that dogs can be pretty fussy when it comes to their food. And like their human, you probably want to give them the best of the best.
This Christmas, consider purchasing a premium brand of dog food that will really make your pup's day. There are all sorts of different brands to choose from, but some of our favorites include Orijen, Acana, and Stella & Chewy's.
5. A Custom-Made Dog Toy
If you know your dog well enough, you can probably guess what kind of toy he or she would love the most.
Why not get that toy made especially for your pup this Christmas? You can find all of the custom-made dog toys on Etsy, and there's sure to be one that your dog will love.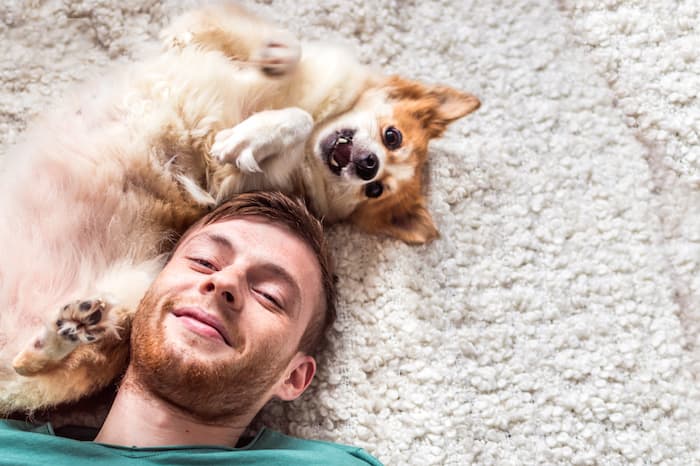 6. Dog-Themed Bedding Set
Dogs aren't the only ones who love new bedding sets – we humans do too! This Christmas, why not treat your pup to a new dog-themed bedding set?
There are all sorts of different designs to choose from, including comforters, sheets, and pillowcases. And best of all, most of these sets are machine-washable so you can keep them clean and fresh for years to come.
7. A Customized Christmas Ornament
Christmas wouldn't be the same without ornaments on the tree, so this year why not get one for your dog too?
There are all sorts of different ornaments to choose from, but a customized ornament is the best option. You can find these on Etsy, and they usually come with a picture of your pup on them.
8. A Dog-Themed Calendar
Another great way to show your dog some love this Christmas is by buying him or her a dog-themed calendar.
This is perfect for animal lovers who want to see pictures of dogs every day (or every month) as they countdown to Christmas.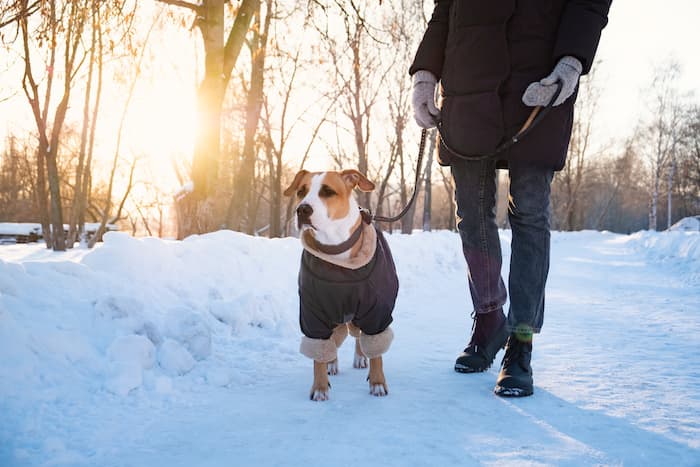 9. A Customized Treat Jar
Last but not least, why not get your pup a personalized treat jar this Christmas?
This is a great way to store all of your pup's favorite treats, and it also makes for a great decoration in your home. Plus, most of these jars come with a built-in treat dispenser, so your pup will always be able to get his or her hands on a tasty snack.
10. Treats, Treats, and More Treats!
And of course, we can't forget about the dog treats. Your pup probably loves getting a treat as much as you do (if not more).
So why not get your pooch stocking full of all his or her favorite treats this Christmas?
11. Kong Classic Dog Toy
For dogs that love to chew, it can be tough to find the perfect toy. And let's face it – you don't want your pup chewing on your furniture. The good news is, there are tons of toys out there designed especially for aggressive chewers.
One of our favorite options is the classic Kong dog toy. There are lots of different sizes available, so you can get one no matter what size your dog is! This is also a great option for dogs who have separation anxiety during the winter months, as this toy will keep them occupied until you come back home.
12. New Set of Dog Bowls
If your pup is anything like ours, he or she probably loves to eat. And what's better than a new set of dog bowls to show off your pup's good taste?
This Christmas, why not upgrade your pup's feeding station with a new set of bowls that are both stylish and functional? There are lots of different options to choose from, so you're sure to find the perfect setting for your furry friend.
There you have it, folks! Now you know how to spoil your pup this Christmas. These are just a few of the best gifts you could get your pup this Christmas. So what are you waiting for? Get shopping!
These are just a few of the best gifts you could get your pup this Christmas. We hope you have a great holiday season!
Related Reading