The journey of a pet parent is not easy, as the pet you brought into your life is now a responsibility. Their well-being must be your biggest concern; to do that, you need a proper vet and vet clinic. Now a good vet clinic will not appear in front of you just like that. So the question of how to find the right vet clinic remains alone.
The five reliable tips for finding the right vet clinic are by seeking recommendations, researching and evaluating, visiting the clinic, considering location and accessibility, and finally, checking accreditations and certifications.
This article will guide you in finding the right vet clinic for your pet.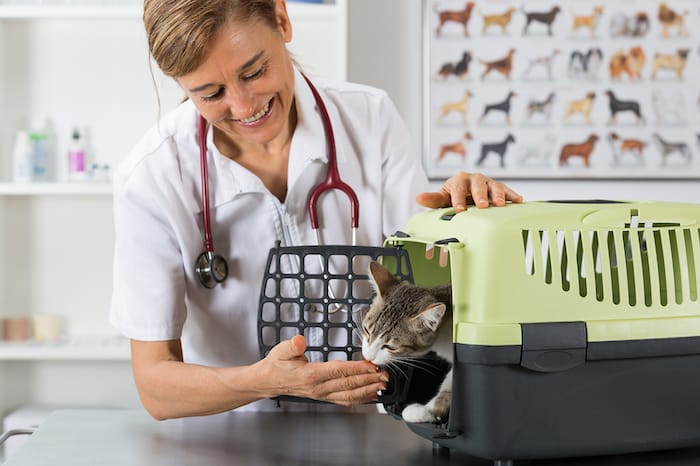 When should you Seek a Vet or Vet Clinic?
If you are a pet parent, the first thing that should come to your mind is finding the right vet clinic for your pet. Our loving pets cannot communicate like we can in the case of your physical illness. Hence, the best vet and clinic are essential to save time and stay risk-free.
The vets and clinics are significant for keeping your pets under regular check-ups and healthy until they live. You must not wait for any chronic illness to happen to take your pet to a vet clinic.
5 Reliable Tips on How to Find the right vet clinic?
Below mentioned pointer will cater to your question about how to find the right vet clinic in detail.
Seek Recommendations:
Recommendations are best when it comes to services. Ask your family and friends for suggestions about the best clinic in their contact. Especially if you have any acquaintances who are already pet parents, you must ask them for suggestions.
Research and Evaluate:
Apart from seeking recommendations from people, you must research yourself the vets and their clinics. While researching, you must check their reputation, years of expertise, and services.
You can also check their websites, online reviews, social media handles, etc. This information will give you in-depth knowledge about the vet and the vet clinic.
Visit the Clinic:
Visiting the clinic without your pet can be an excellent technique for understanding the operational status of the Clinic. While visiting the clinic, you must see the maintenance of the clinics, hygiene, atmosphere, and dedication to the pets.
Consider Location and Accessibility:
The biggest factor to look for when searching for the right vet clinic is the distance between your house and the clinic. In emergencies, you should be able to take your pet to the clinic as fast as possible. Hence, distance is a big factor in someone's health.
Check Accreditation and Certifications:
A popular vet clinic should have certifications that will certify the clinic as a good clinic. You must look for a license that proves their right to carry out the clinic.
Affiliation to a recognizable veterinary association is also essential for a Vet clinic. Check whether the clinic has accreditation from American Animal Hospital Association also known as AAHA or not. As this is the only association in USA that provides accreditation to vet clinics.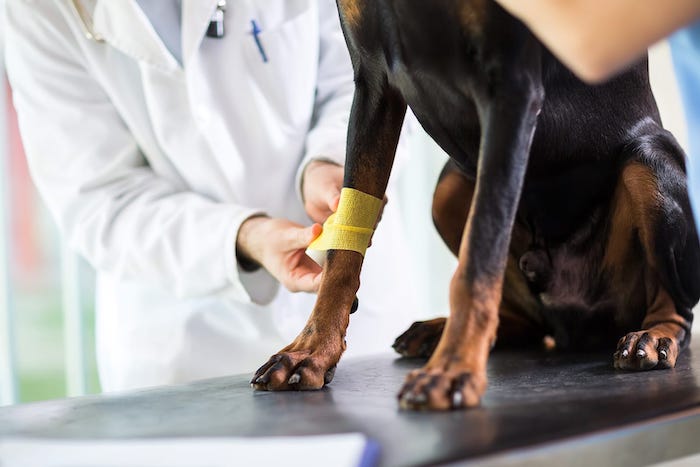 How will you know if a vet is perfect for your pet?
If the pointers below are in your vet or vet clinic, they are perfect for your pet.
Compatibility and Trust:
Compatibility and trust between your pet and the vet are crucial for treatment. You should get a meet-and-greet appointment from the vet to improve future relations. If you see both the vet and your pet is calm and enjoying each other's company, then you have chosen the perfect vet for your vet.
Handling of Pets:
Pets often get stressed when we take them to the vet clinic. However, if you can find a vet clinic with excellent and playful vets and staff, it will reduce the stress of your pet. The staff and vets should be able to understand your pet's body language and calm them with their gentle behavior.
Range of Services:
You must seek a vet clinic that caters to all possible pet necessities. While researching the vet clinics, you must check out their service range. A vet clinic should provide all services, from routine check-ups, vaccinations, diagnostics, dental care, emergency services, and many more.
Communication and Education:
Communication is a highly vital element between you and the vet. A good professional vet will always be pro-communicating. He or she will take the time to explain to you the health condition, treatment, and preventive care your pet needs.
The vet you choose for your vet should be able to answer all your doubts straightforwardly. This will prove that he or she is specialized and knows what he is doing.
Emergency Care:
Emergencies are the most difficult to tackle as our pet's sickness does not take long to worsen. While choosing the right vet clinic, don't forget to inquire about emergency care and its availability. Also, make sure to enquire about their after-hours services.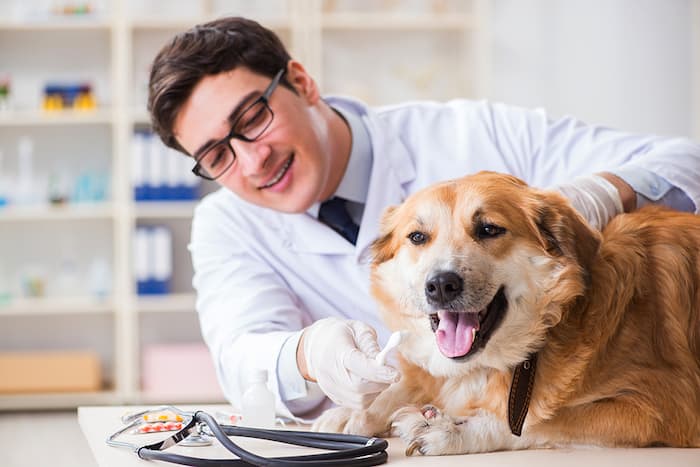 The Best vet in the largest Area
Lahontan Valley Veterinary Clinic is the best vet clinic in central Nevada. The vast expanse of Nevada means there are a lot of rural communities that lack the ability to have a veterinary clinic. Lahontan Valley has taken it upon itself to serve the community covering an estimated 50,000 square mile area. They even have clients come in from as far away as Ridgecrest, California.
The main reason for their success is that the mixed animal clinic has dedicated itself to providing exceptional care for all of its clientele. Comprised of well-experienced veterinarians and qualified staff, their service to the patient and dedication to educating the client is incomprehensible. The clinic is well-equipped for daily checkups, vaccinations, diagnoses, dental procedures, emergencies, and microchipping.
Calvin Moffitt created Lahontan Valley veterinary clinic in September 1981; before that, it was a horse facility. Till today this clinic caters to all forms of animals without differentiation. Although the clinic has a long history, don't think they are not keeping up with the times. They emphasize communicating electronically with the clients about their pet's condition and personalized care of the animals.
FAQs
Q: How to find the right vet clinic for my pet?
Ans: To find the right vet clinic ask for recommendations, research clinics in your locality, and visit the clinics. Moreover, watch out for licensed clinics.
Q: What are the characteristics of a good vet clinic?
Ans: A good vet clinic will have qualified vets, good communication, positive reviews on the internet, a welcoming atmosphere, and well-maintained hygiene.
Q: How to know if my dog is comfortable with the vet?
Ans: You must choose a vet suitable for dogs and is gentle in handling them. You should understand your dog's body language and treat him/her accordingly.
Q: What to do if my dog needs emergency care?
Ans: If your dog needs emergency care, you must rush him/her vet clinic. Be prepared beforehand by talking to the vet clinics about their emergency services and after-hours services.
Q: Is communication with the vet really important?
Ans: Yes, communication with the vet is crucial for understanding the condition, treatment, and preventive care of your pet. An excellent professional vet will always be ready to answer your doubts.
Conclusion
Being a pet parent is just like being a responsible parent to a human child. It is actually more difficult because of the communication gap. The foremost priority of your pet is good health. You must choose a good vet and a vet clinic to keep your pet's health on point. Whether you reside within Nevada or not, there are a lot of good tips and tools for pet parents located on the website. We have tried to resolve your most significant doubt about how to find the right vet clinic in this article. Looking at our pick for the best vet clinic in central Nevada to see what the Lahontan Valley Veterinary Clinic has to offer is a great start. Hope all the details turn out to be helpful to you.