So many people adore pets but can't have one because they are too busy. All we understand, that your cat or dog requires not only your love and attention but also food several times per day. As a result, pet owners often face a situation when they can't control the feeding process during the day or even for several days (for instance, if you are on vacation or business trip).
But wait… You can get a wireless pet feeder and relax about this issue! This is a simple and modern tool that makes your daily routine with your cat much easier.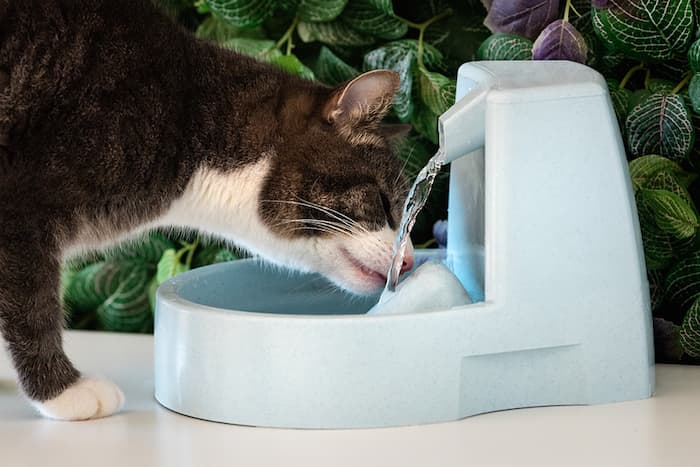 Are Automatic Cat Feeders Any Good?
Long story short, yes, automatic feeders are very good. This is a perfect solution for cat owners who want to optimize the feeding process no matter the reason.
Usually, people use cat feeders in 3 main situations:
– they want to be free from worries about their pets. If you think all the time about your cat's health, then welcome to the club. Using an automatic feeder, you have no reason for it. By several clicks, you'll control the portion of food for your cat in advance and without being at home;
– they plan to travel for several days or weeks. Business trips and vacations happen, so you have to deal with all issues. Lately, pet owners had to ask friends to take care of their family members at home, but now an automatic tool allows them to do all this stuff online;
– they must help their pets to lose excess weight. It sounds creepy, but cats demand food all the time and gain weight that causes plenty of health issues. With a WI-FI cat feeder, it is quite easy to control the amount of food for your pet and control portions to be appropriate.
How Does a Pet Feeder Work?
The scheme is very simple but efficient. This is a pre-programmed unit with several portions of meals inside. It dispenses the exact amount of food according to the schedule the owner has selected. Every portion is dispensed to your cat's bowl so he or she can eat in keeping with the day's routine. The pet owner needs to have a food feeder and a specific app to control its functions remotely.
This unit works from a battery or plug-in. To simplify the description of wireless feeders, just imagine it as similar to a typical coffee maker. You select the product (customize the mealtime) and get it (let your pet have a meal in the proper amount). It looks like a box with a door that opens to dispense a food portion or a tray with several compartments filled with meals.
As you can see, you have a free opportunity to connect to the feeder using your smartphone only. Usually, you may need to download specific software to transform your mobile device into a console. Just note that if you plan to go abroad, there may be issues with an online connection. It's highly recommended to use a VPN for Android or iOS. With VeePN you always have access to the network and can trace your animal 24/7. Your pet will be full up but not overfed as well.
Frankly speaking, not all tools are good. This is a reason for people often wondering are automatic feeders bad for cats. Maybe they have bad experiences with third-rate feeders or have heard negative reviews from friends or other users on the Web. That's why it's highly recommended to buy only high-quality products. Here are several options you may purchase to make your cat happy.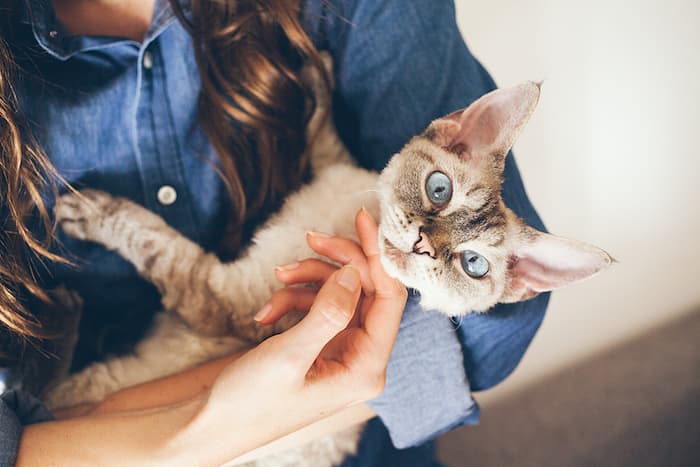 What is the Best Automatic Pet Feeder to Buy?
All these models of pet feeders are in demand among cat owners for different reasons. When making a choice, you should pay attention to criteria that are important to you. For instance, total capacity, power source, scheduling options, additional features, etc. But be sure that you can buy any of these tools, and your cat will regularly receive the pre-programmed portion of food.
PetSafe Smart Feed Automatic Feeder
This model suits both cats and dogs. It's easy to use, has a battery backup, and impresses users with a proper pet-proof design. The great feature of it is an opportunity to add extra food without changing scheduled meals. The only disadvantage is the absence of a food tracker. In addition, this pet feeder and all other models let a user download VPN Android for a better experience. 
Arf Pets Automatic Feeder
This tool has a great variety of scheduling options that highlights its health-related idea. With this smart and modern design, it will suit your place 100%. Just note that feeding sizes may be a little inconsistent, although the brand promises us to dispense 1-10 portions each time.
PetKit Automatic Cat Feeder
If you are looking for a model that can store big portions of food, then this one's for you. It can dispense food up to 10 times. Besides, the smart system will keep it fresh and healthy. This model is known for great quality, although sometimes it takes time to handle a glitch.
Petmate Pet Cafe Feeder
This is another popular option that suits both cats and dogs. Compared to other feeders, this one seems low-tech, but it is still a good choice. Just take a note that it doesn't control portions and has no bells or whistles.
SureFeed Microchip Pet Feeder
This is a unique model that uses the cat's microchip or a special collar tag. It is very versatile: it can be used with dry and wet food, suits cats and dogs, etc. Pay attention to the battery type (this smart pet feeder requires 4 ones of type C).
A small tip: don't forget to control whether you have any Android VPN apps on your smartphone. This tool may help you to deal with network issues if you are abroad or currently located somewhere with bad Internet coverage.
You, Your Cat, and Useful Feeder
We do really love our pets. Many people even call their cats and dog family members, and it's easy to understand why. For this reason, we care for them so much, treat them with tasty food, and buy them adorable accessories. But it's vitally important to understand that your pet's health is worth everything. So many surveys highlight that a good wireless feeder for a cat is a must-have.
So select the good feeder, and don't forget to download VPN Android on your smartphone to reduce the risks of unstable connection. It is so simple but so valuable for your family members!
Further Reading