Santa Barbara, with its picturesque coastline and pet-friendly atmosphere, is the perfect destination for a memorable vacation with your beloved pet. When it comes to choosing the best pet-friendly hotels in Santa Barbara, there are a few key factors to consider. In this guide, we will explore essential criteria for selecting accommodations, along with three recommendations for pet-friendly hotels that offer exceptional experiences. For a hassle-free booking process, we'll also provide a link to Romingo, a platform specializing in pet-friendly hotel reservations.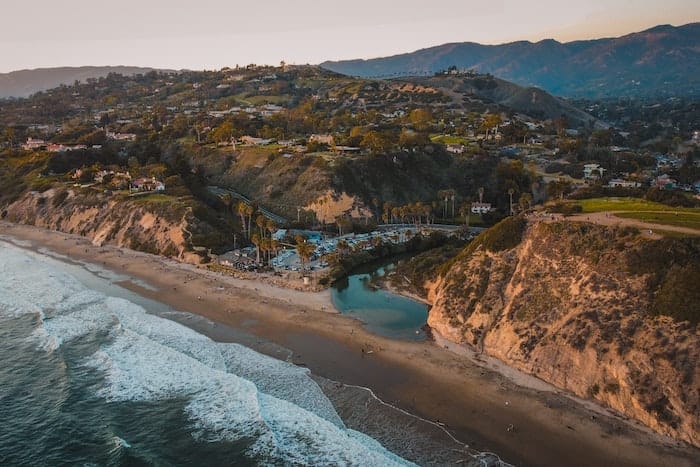 Location and Accessibility: One of the crucial factors to consider when choosing a pet-friendly hotel in Santa Barbara is its location. Look for accommodations that are conveniently located near pet-friendly attractions, parks, or beaches. This allows for easy access to outdoor activities and ensures that your furry companion can enjoy their time in Santa Barbara to the fullest.
Recommendation 1:
Pacifica Suites
Located near Goleta Beach Park and the scenic Ellwood Mesa Preserve, Pacifica Suites offers a serene setting for you and your pet. The hotel provides spacious and comfortable suites, along with pet-friendly amenities, such as designated pet areas and walking trails.
Recommendation 2:
Kimpton Canary Hotel
Situated in downtown Santa Barbara, the Kimpton Canary Hotel is a stylish and pet-friendly option. The hotel welcomes pets of all sizes and offers pet-friendly rooms with plush beds and food and water bowls. The central location provides easy access to State Street, where many pet-friendly restaurants and shops await.
Recommendation 3:
The Fess Parker – A Doubletree by Hilton Resort
For a beachfront experience, consider The Fess Parker, which is located right along the coastline. This pet-friendly resort offers comfortable accommodations and amenities that cater to both humans and pets. Enjoy walks along the beach with your furry friend and make use of the pet-friendly services available at the hotel.
Pet-Friendly Amenities and Services: When selecting a pet-friendly hotel in Santa Barbara, it's essential to consider the amenities and services provided for your four-legged companion. Look for accommodations that go above and beyond to ensure a comfortable stay for your pet.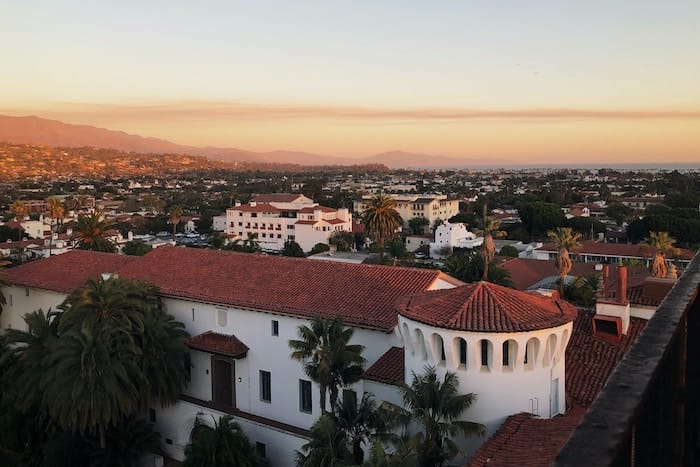 Check if the hotel offers pet beds, food and water bowls, or welcome treats upon arrival. Some establishments even provide pet-sitting services or dog-walking arrangements, ensuring your pet receives proper care while you explore the city.
Guest Reviews and Ratings: Reading guest reviews and ratings can provide valuable insights into the pet-friendly experience at a particular hotel. Look for hotels with positive reviews specifically highlighting their pet-friendly policies and services. Feedback from fellow pet owners can give you a better understanding of what to expect and help you make an informed decision.
Booking with an Online Travel Agency: To simplify your search for pet-friendly hotels in Santa Barbara, site like Romingo offer a convenient platform for booking accommodations. By visiting sites like Romingo, you can browse a wide selection of dog friendly hotels santa barbara, read reviews, and make secure reservations. Booking through an online travel agency ensures a seamless and stress-free process.
When selecting a pet-friendly hotel in Santa Barbara, consider the location, pet-friendly amenities, and guest reviews to make an informed decision. For a memorable stay with your furry friend, consider Pacifica Suites, Kimpton Canary Hotel, or The Fess Parker. To easily book your pet-friendly accommodations, visit Romingo and embark on a remarkable experience in Santa Barbara.