If you are a pet owner choosing a place to live or for a short holiday can be a challenge, as you need to consider a location that offers a lifestyle that is suitable for your patron too. Fortunately, there are innumerable localities to visit and discover the world with your 4-legged ally. This article lists the top 15 famous dog-friendly metropolises worldwide.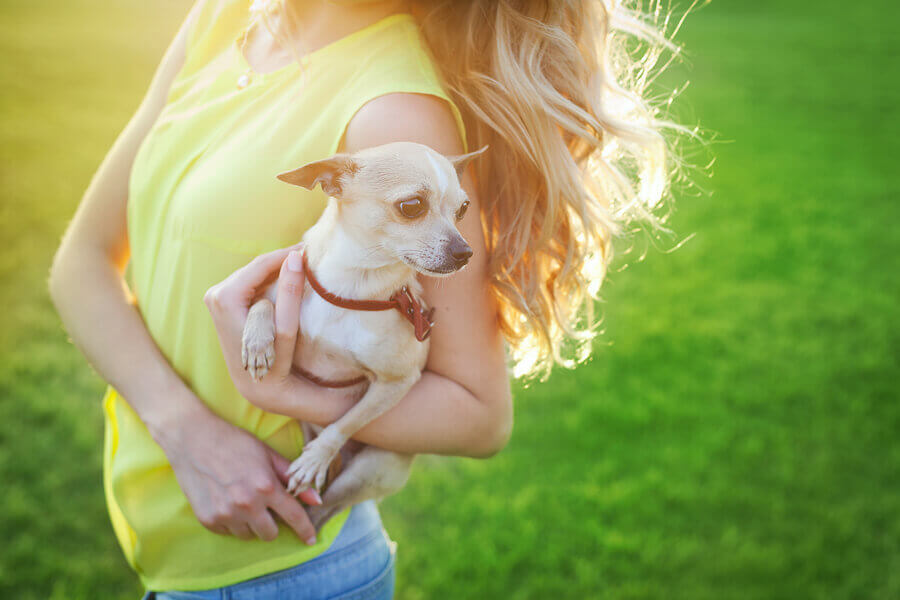 To any passionate pet owner, getting a dog-friendly place goes beyond a city with restaurants where you can eat with your pup, pet-friendly patios, or big dog parks. It a location where your dog can enjoy a happy and healthy life, where people treat it like a king or queen. Moreover, the location should offer a variety of fun/adventurers activities for you too.
Here are a few elements to consider when choosing a dog-friendly destination.
Pet Budget – Basing the options on availability of pet-related cost in the place including pet insurance, costs of vet visits, dog food and so on.
Pet Health and Comfort – Think about the ease of access of vet services, pet-care and pet-friendly facilities such as stores, shops, restaurants, hotels and offices.
Pet Outdoor Activities – Take into accounts elements like the weather and availability of outdoor fun or social facilities/activities for the dog.
Putting all these factors together, we have prepared a list of the most popular global locations, suitable for you and your charming companion.
15 Most Cool Dog-Friendly Places
Rome, Italy
Essentially, the Romans accommodate dogs unreservedly but if you are looking for the best city to be with your pooch, then Rome is always a great choice. Most of the holiday homes and some Roman hotels allow dogs, so finding pooch-friendly housing is not a challenge. With a large resident dog population, you can also find dog-friendly rentals if you are planning to stay in the city.
<Rome, Italy. Source: Montecristo Travels>
Moreover, Roman dog policies are lenient when it comes to eating out alongside dogs. The majority of the eating places and bars in Rome open their doors for dogs with some offering adequate out-door space, while the weather is favorable. There exist plenty of fun stuff for dog lovers including striking dog gardens in the city center and the strategic Bau Beach.
Romans also allow dogs to travel on public transport, but there are rules regarding how and where to board. Dogs need their own tickets and owners should leash and muzzle their dogs on public transport.
Tel Aviv, Israel
Tel Aviv has 1:17 dog to people ratio, the world's largest dogs per capita, according to a Booking.com survey. Besides, there is a lot for pooches to explore including over 75 dog parks (at least one dog park per square kilometre), 4 canine-friendly beaches and an annual dog festival. This makes Tel Aviv is among most comfortable capitals for hounds in the world.
<Tel Aviv, Israel. Source: The Times of Israel>
Additionally, most restaurants and social joints embrace dogs and you can easily find a temporary holiday home that accommodates dogs, as well as stable dog-friendly residential domiciles. You can also freely travel with your dog on city buses, trains, and taxis. The majority of the taxi operators allow passengers to travel with their pups at no extra fee. However, you may need a dog car seat for large dogs to ensure their comfort and safety when travelling.
Toronto, Canada
The Canadian city of Toronto is another great destination for dogs, especially during the warm months. Dogs are allowed on most of the patios and several cafeterias and eating-joints owners are happy to host your 4-legged friend whole-heartedly. Toronto is also the home to over 60 tether-free grounds, plus the Cherry Shoreline where your pooch can cool down on the hot days. Your pooch will enjoy a trip with Toronto Cruises though it should be leashed and maintain good manners.
Getting dog-friendly rentals will require more effort in Toronto, but many property owners welcome tenants with dogs. You can also benefit from a variety of websites that list pup-friendly residential and hotels. Unfortunately, dogs are not allowed on public transport during peak hours but with affordable taxis, you can always get around this.
Paris, France
France is known to have the best dog policy all over the world. Cafes in Paris, not only allow dogs in but also offer them chairs at the table. Recently, the city Metro service lowered the fare tickets for larger dogs and small dogs travel free. For the small breeds, they must be caged or in a bag while bigger breeds should be leashed and muzzles on public transport.
<Paris, France source: Bringfido.com>
Additionally, there are countless dog-friendly apartments in Paris though hunting for one can be a challenge. In terms of walkies, Paris has very strict rules as dogs are not allowed on green spaces and should be on-lead on the city patios.
Geneva, Switzerland
As a regulatory requirement, pup owners in Switzerland should undergo specialized education and acquire a license, meaning only those who are serious about their pet have the opportunity to have one. After you obtain the license, life with your best friend will be easy and fun. Nearly every restaurant in Geneva opens the door for pups, and even have a special menu for them. It is not a surprise to have water offered to your pooch shortly after it takes its seat at the counter.
Moreover, the metropolis has plenty of mutt parks. Parc Bertrand is the largest fenced-off dog park in Geneva, where you will find benches in open space, as well as trees and paths, giving pet owners and their dogs the space to enjoy the fresh air outdoors. Besides, Geneva has over 50 pet-friendly hotels so you can be sure to find accommodation for you and your 4-legged companion.
Related Reading:
Dog Meds for a Road Trip
Avoid Puppy Mill Purchases
Keswick, UK
The Lake District of Keswick is a perfect destination for you and your patron when you need some life away from the city. With numerous places to explore and swim as well as an adventurous hike at Skiddaw, Keswick is a paradise for your pup. After a long day in nature, you can find countless pubs to take a rest, most of which offer exceptional dog treats.
London, UK
The city of London plays host to a number of large parks including the HydePark and Holland Park where your dog gets ample space to play off-leash. Further, public buses and trains are welcoming to pooches. Though most cafeterias and stores have strict dog policies, the majority of the pubs allow dogs, with roomy alcohol gardens where your pup can relax in comfort.
<Greenwich Park, London. Source: The Dog People>
Amsterdam, Netherlands
The Holland capital allows pups in most of the properties with exception of most the arts centres. All dogs whether small or large can enjoy free rides on public carriages, but you may have to pay a small fee for your dog's day pass when travelling on a train.
Unfortunately, the city is cold for the better part of the year, but when it is warmer, your dog will get to enjoy moments in the city's canine parks, swimming in the Flevopark pools and other outdoor terraces.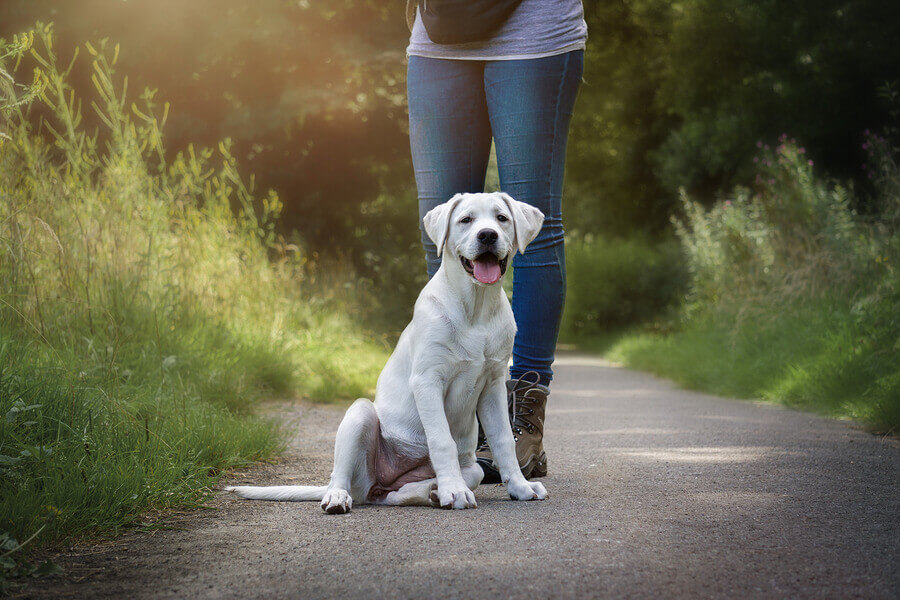 Berlin, Germany
In Berlin, people treat hounds respectfully like any other household member. When exploring this German municipal, you can freely explore the numerous historical sites, walk alongside your adorable patron, or take a boat on a refreshing voyage trip. Countless hotels, restaurants, and cafés warmly welcome pooches with some offering a bowl and a bed for the dog. Moreover, Berlin's public transport is dog friendly so you can get around the city with your little friend more easily.
Krakow, Poland
The city of Krakow is one of the best dwellings to enjoy both in-house and outdoors involvement. "Galicia Museum" and the " Aviation Museum" are two of the few dog-inviting exhibitions in the planet. You may also enjoy a nightfall with your canine pal at the "Kino Baranie" cinema and host of other pup-friendly diners and pubs in the city.
Brussels, Belgium
Located just an hour's drive from the city centre, Sonian Forest is one of the best places to have a long walk with your furry companion when in Brussels. There are also several dog zones for pups can run unleashed and plenty of doggie diners all over the city. Interestingly, the Mexican eatery ChezWaWa offers discounts to Chihuahua owners.
<Sonian Forest, Belgium. Source: The Dog Nanny>
Additionally, most of the hotels and holiday lets in Brussels open their doors for the pet parent who would like to hang around with their patrons.
Carmel, California, USA
Spending time in the Californian's beautiful beaches, parks and trails is great but it is even greater when you do it with your playful friend. In Carmel, dogs are allowed to go together with their handlers and they are even offered biodegradable waste bags at the park entries, paths and beaches.
Furthermore, several hotels treat dogs like kings and queens, providing a number of dog treats like dog room service menus, outdoor showers, turn down and happy hour.
Cape Town, South Africa
Cape Town will soon play host to the prime dog-hotel in the world, with Frits planning to open a second branch that will feature a salon, spa and bar area. Additionally, many cafes in the town welcome you dine freely with your doggie; certain eateries even have a special hound menu.
<Dog-Hotel in Cape Town. Source: @frits.com>
Copenhagen, Denmark
You can get around the city with your small pup for free on buses and trains, but you need a child's ticket for your larger breed. The city is also the host to the Dog's Day, an annual event held at Tivoli Park, one of the Copenhagen's magical attractions. However, for most parks in Copenhagen, dogs must be on lead and most restaurants have strict dog policy.
Barcelona, Spain
The most interesting place in Barcelona is the Park Guell, one of the city's most popular sites that give you the opportunity to explore a blend of green space and architecture. Along with many other parks in the city, Park Guell welcomes owners accompanied by their 4-legged companions. Besides, several parks have a dog-fenced area with benches and spring fountains. There is also a beach that entertains canines all year through.
If you are looking for a place to live or visit without the worry of leaving your companion behind, the above places give you an option of the top most popular dog-welcoming places throughout the world.