Exercise is important for all animals, including dogs. When you first brought your friendly animal companion to be registered, we are certain you were advised with what activities you and your pet can do. There are a variety of reasons why regular exercise is beneficial for our canine companions, including physical and mental health. Regular daily exercise helps keep your dog healthy and can even extend their lifespan by reducing the risk of many serious diseases.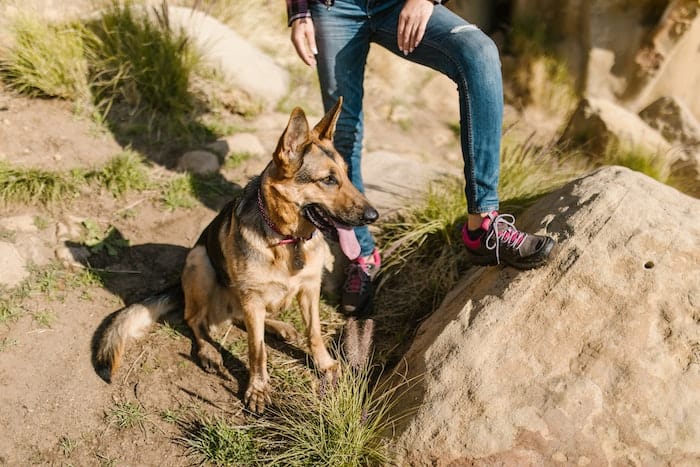 However, not every dog is as gung-ho about running, jumping and playing as others. It can sometimes be difficult to motivate a lazy dog to exercise, depending on their breed or personality. That's why it's important to do the work of getting your dog to get up and engage in some exercise every day. But it's also good to know why this daily exercise is so crucial for a dog's health and well-being.
Why Is it Important to Exercise Your Dog?
Physical Health Benefits of Exercise
Regular exercise helps to maintain a healthy weight in dogs and reduce the risk of obesity. Obesity in dogs can lead to a host of health problems, such as joint pain, breathing difficulties, heart issues, and diabetes. Exercising also helps strengthen their muscles and bones which can help minimise the risk of injury or arthritis later in life. It also improves their stamina and endurance so they can be more active without tiring easily.
Mental Health Benefits of Exercise
Just like humans, regular exercise can improve your dog's mental health and overall wellbeing. Exercise releases endorphins (also known as "happy hormones") that help reduce stress and anxiety levels in both humans and dogs alike. This can help to reinforce positive behaviours as well as reduce destructive behaviours like chewing or barking due to boredom or anxiety. Additionally, it can help increase their alertness and focus which will make training sessions easier to handle.
Bonding Benefits of Exercise
Exercising with your dog is also great for bonding. Whether you go on a run together or play a game of fetch, spending time with your furry friend while being physically active deepens the bond between you two even further. Not only will this benefit you mentally but it'll provide your dog with unconditional love that every living creature needs to thrive!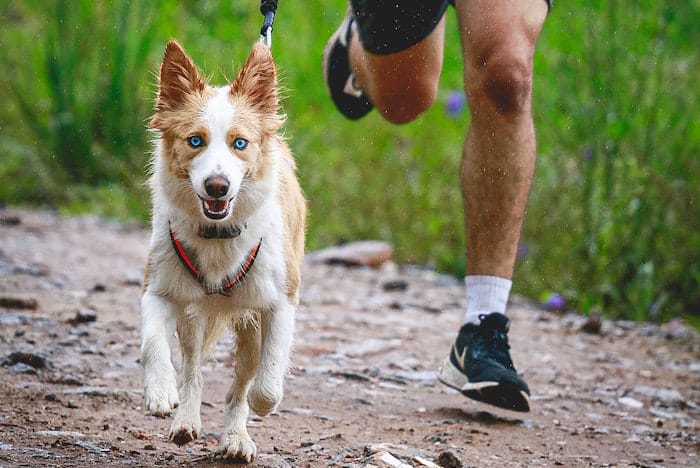 How to Get Your Dog to Exercise More
Thankfully getting your dog to put in some work doesn't have to be too difficult. There are a number of easy steps you can take to get your dog interested in exercise:
Use Toys and Treats
Dogs love toys and treats, and they can be used as incentives to get your dog moving. For instance, if your dog loves playing fetch, use a treat or toy as a reward when they bring the ball back. This will encourage them to keep playing and exercising. You can also try different interactive toys such as puzzles that require your dog to move around in order to get the treat out.
Take Them Outside
Going on walks or hikes is an excellent way for both you and your dog to get some exercise. You can easily opt to extend your walks when you take your dog out to pee or poop (Don't forget to dispose of dog poop properly). If possible, try taking them off-leash in an enclosed area such as a park or fenced-in yard so that they have plenty of space to run around and explore without getting into trouble.
Just be mindful of your dog's health, especially if they're a brachycephalic breed such as a French Bulldog or Shih Tzu – these types of dogs will naturally have less endurance than other breeds due to the structure of their snouts.
Try Agility Training
Agility training is great because it combines physical exercise with mental stimulation – it's like running an obstacle course! This type of training teaches your dog how to follow commands while jumping over obstacles and weaving through poles, which helps increase their physical fitness levels while also providing mental stimulation that helps reduce boredom and anxiety.
Play Games
Playing games with your dog is another great way to get them moving while having fun at the same time! Some popular games include tug-of-war (using a large rope toy instead of hands), hide-and-seek (hiding treats around the house or yard for them to find), fetch (using balls or frisbees), or even just chasing each other around in circles! All these activities provide both physical exercise and mental stimulation for dogs that need more than just going on walks every day.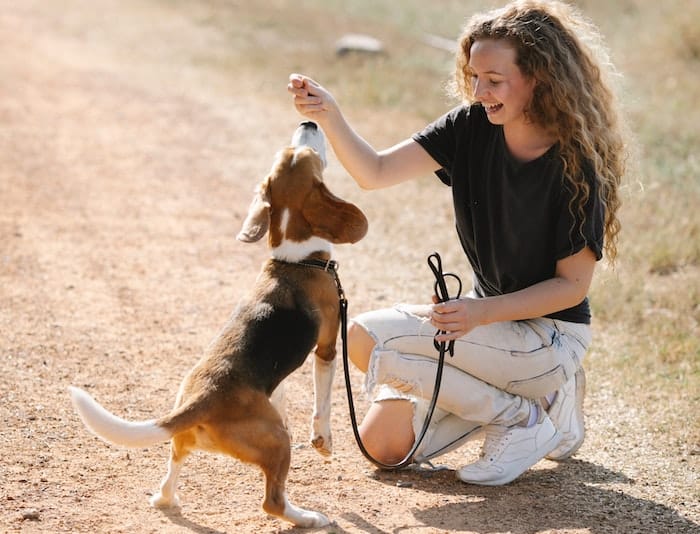 Incorporate Exercise Into Their Routine
One of the best ways to ensure that your dog gets enough exercise is by incorporating it into their daily routine. Set aside time each day specifically dedicated towards exercising them so that you don't forget about it amidst all the other tasks throughout the day. Doing this will make sure that they are consistently getting enough exercise each day.
Hire a Dog Walker
If you're unable to get home during the day due to a busy schedule or long commute, hiring a dog walker can give you some extra flexibility since they can come into your home at any time of day and provide exercise for your dog while you're away. This also means that if something unexpected comes up during the day, like an unexpected meeting or late shift at work, you don't have to worry about leaving your dog alone for too long. A dog walker also offers your dog a change of pace, since they might already be spending a majority of their day with you.
Getting your dog enough exercise is essential for keeping them healthy and happy – but sometimes it can be hard to motivate our dogs when we're busy with our own daily lives. Hopefully these tips will help make getting your furry friend up and moving easier so that everyone stays healthy.
Related Reading