Now that COVID restrictions are (for the most part) over, busy pup parents might need the help of dog service apps to make life a little less hectic. It wasn't long ago that overseas vacations, in-person meetings, and weddings were canceled, leaving pup parents flush with time to care for their pups, but that at-home pandemic freedom is unwinding quickly.
As they say, "there's an app for everything," and the same holds true for pet care apps. With companies out there such as Rover, Wag, and Spot, it's a piece of kibble to find a dog walker or groomer who's able to arrive at your home tomorrow, helping to ease your busier schedule.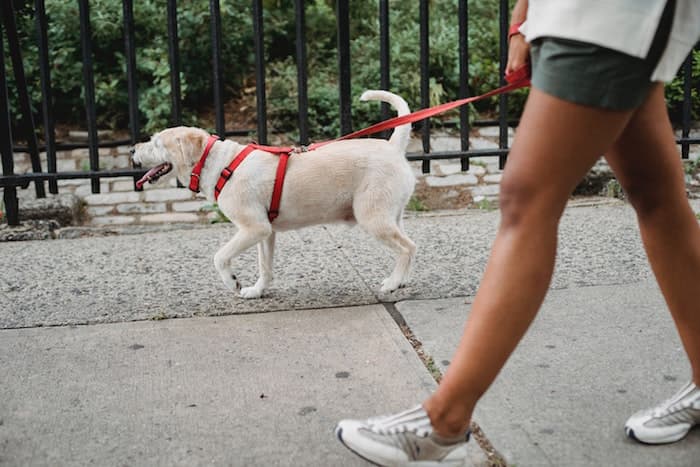 In this article, you'll find 4 benefits that dog service apps bring to the table, helping you weigh whether or not you'd like to incorporate them into your daily routine.
Benefits of Using Dog Walking Apps for Office Workers
1.      Physical Exercise for Your Pup
If you're working like a dog at the office to provide for your pup, it's great since the bills get paid, but it's not necessarily so great for your pup's health. Especially since COVID restrictions are fading into the rearview mirror, there are probably millions of dogs who are in for a rug-pull, having gotten used to their owners being home all day for midday and mid-afternoon walks. Typically, healthy, mid-sized dogs are happiest with one to two hours of dog walking per day (of course dependent on age as well). As a busy pup parent, you might consider the extra exercise that dog service apps can provide.
Typically, with dog walking apps like Spot Dog Walkers, Rover, or Wag, you can immediately scroll through long lists of insured dog walkers, making it simple to meet a walker who's a great fit for your dog. Typically, by leaving a key, using a lockbox, or sharing your electronic door code, your walker can pick up your dog for a midday stroll while you're 10 miles away in the cubicle. For security, most of these apps provide sizable home insurance and pet insurance in case anything goes awry. You can also install security cameras near your entrance for added peace of mind; though, if you choose to trot this route, ensure to tell your dog walker that cameras are installed out of common courtesy.
2.     Socialization Rather Than Isolation
Another benefit to dog service apps is how they can provide companionship and socialization for your dog if you're often caught late at the office.
On the note of socialization, the most popular app services probably include either dog walking or dog sitting; both of these services are great for dogs who would otherwise be stuck at home with little else to do.
For dog sitting in North America, Rover and Wag are probably the most popular app options. In either case, you can scroll through long lists of reputable dog sitters, studying their reviews and biographies to ensure they'd be a good match for your pup. Once you've found a few candidates, feel free to schedule meet-and-greets, so you know they'd be great social companions for your dog while you're busy.
Instead of leaving your pup at home, consider giving them some reprieve from the isolation, by using dog walking apps to hire dog walkers, dog sitters, or other canine service providers to check on your pup while you're away. Lots of dogs wait anxiously at home from 9 to 5, standing by the windowpane, wondering if their parents will return home safely. By pairing your pup with a companion, the added socialization can lessen their frustrations, fears, and sadness of being alone.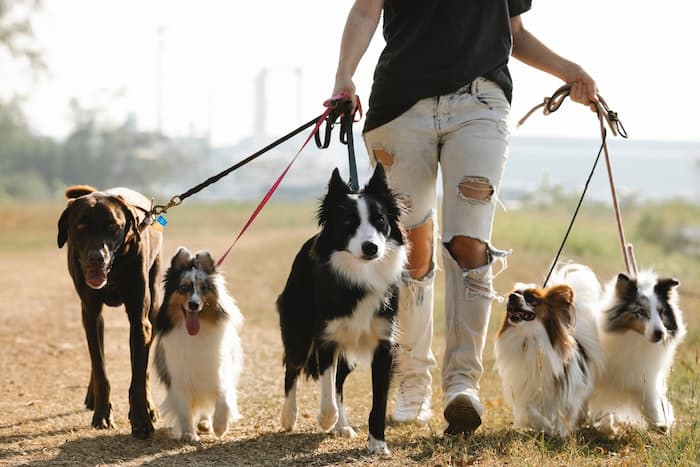 3.     Reliability & Ease of Use
A major draw of dog walking apps is because of how reliable and easy they are to use. For instance, if you'd like to hire a dog groomer, you can quickly pop open the Rover app and scroll through pages upon pages of local groomers, sorting for groomers who have the best reviews.
On that note, it's quite plain to see how using apps can be easier than, for example, checking your local classifieds ads for a dog groomer, who may not share any reviews and may not be insured. Plus, unlike the experience of using dog care apps, there's a good chance that your local classifieds dog groomer won't be available at ideal times. On the other hand, due to the endless selection of groomers on an app like Rover, it's easy to connect with other groomers, if your favorite isn't available at the right time.
As a bonus, another aspect of dog walking apps that make them easier to use is the live customer support chat. Using Spot Dog Walkers as an example, they provide live customer support chats nearly 24/7, in case you've got any questions about your dog walking bookings. That's in clear contrast to individual dog walkers who might not always be around to help you with your questions on an on-demand basis.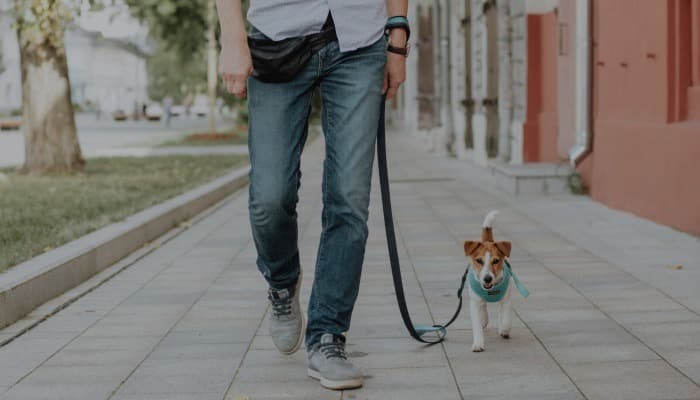 4. Accurate Reporting of Services
With dog service apps, you'll know with more certainty that you got your money's worth. That's because, whether it's a grooming appointment or dog walking appointment, with apps like Rover, you can easily scroll through the history of services on your phone and download receipts for your payments.
The final benefit of dog service apps to mention here is how they give an accurate accounting of your transaction history, whether it's in the form of receipts or GPS-tracked dog walks.
Having all your transaction histories saved in one place can make it easier to track how much you're spending on your pup; if your monthly spend on your dog is too high, you can easily see that and course-correct, helping to manage costs at a time when things seem to be getting costlier all around. It's certainly a simpler process of accounting, compared to paying cash to your local groomer, which is easily forgotten.
When it comes to dog walking, accurate reporting of services becomes even more useful. Typically, dog-walking apps offer GPS tracking, alongside potty reports of where your pup went #1 and #2. These tracking methods help to ensure your 15 minute, 30 minute, 45 minute, or 60-minute dog walk was indeed the proper duration. On the other hand, with traditional dog walking services, it's not possible to verify if your walker actually strolled with your pup for the allotted time, or if they cut off the walk 10 minutes short.
Conclusion
Smartphone apps for dog services are extremely useful for busy pup parents, especially those who are busy professionals. Thanks to apps like Wag, Rover, and Spot, you only need to tap a few buttons to book a dog groomer, sitter, or walker. The benefits to your pup are numbers, including the possible extra exercise, added socialization, reliability, and organized reporting of services. If you'd like to free up time in your schedule, you might consider using a dog service app too.
Related Reading