Do you want to have a well-trained dog, but don't have the time, skills, or patience to consistently teach your dog important skills? Professional dog trainers can step in and help them learn basic obedience to advanced skills and tricks depending on your goals. However, this is an unregulated industry, and anyone can establish a dog training business regardless of education and experience.
So in this article, we will help you filter your options and teach you how to hire a dog trainer in Delaware.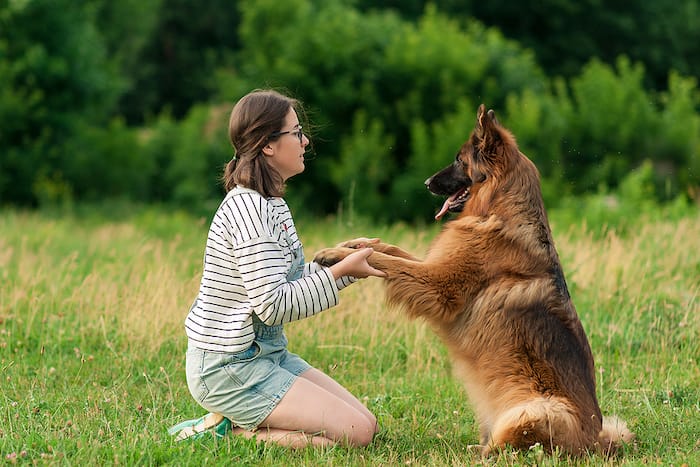 How to Find a Dog Trainer
If this is your first time hiring a dog trainer, the first challenge that you will face is finding a good one.
There are many ways to do this. One of the easiest ways is to ask your trusted veterinarian, friends, relatives, neighbors, or anyone in your inner social circle for recommendations. You may also seek suggestions on your social media network.
The second approach is to do your own online research. Whatever type of service or product you're planning to buy, Google is your best friend. Simple search queries such as "dog trainer in Delaware" or "dog training in Delaware" will yield thousands of results. You might also want to check industry group websites or associations for dog trainers to find reliable professionals and companies.
Further, you might want to keep an eye out for local businesses within your area or check the good ol' yellow pages.
However, don't simply go for the closest dog training school you can find. Whether it's a recommendation from a trusted friend or you found it on your own, make sure that you do your homework and thoroughly assess the most suitable dog trainer for your dog's needs and your goals for your pet.
What to Look for in a Professional Dog Trainer
The most important thing to know about dog trainers is their training philosophy. Remember, you will entrust your dog with these people, and you'd want them to learn in the most humane way possible. By learning more about the trainer's methods and approach, you will be able to decide if they're a good fit.
The best approach is through positive reinforcement or the use of rewards to encourage desired behaviors. This is effective because such techniques are based on psychology and the science of animal learning.
You also need to clearly identify what you need from the trainer. Are you looking at correcting problem behaviors, or do you simply want to teach your puppy basic commands such as "sit" or "stay"? Or perhaps, you want your dog to be trained for advanced skills?
Not all dog trainers are the same. By identifying your specific needs, you will be able to choose the most appropriate dog trainer. A good trainer will also be able to provide recommendations on whether your dog needs private one-on-one sessions or a class environment where it can socialize with other dogs.
It is also important to note that not all dog trainers offer their services outside their own facility. So if this is an area of concern, you better find out about it early on.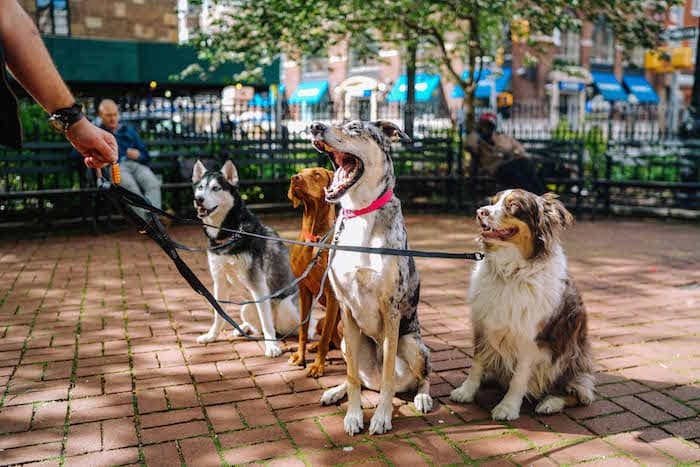 Things to Know About A Dog Trainer Before Hiring Them
When choosing dog trainers, it is recommended to consider at least 2 to 3 options before deciding. Take the time to research about the dog trainers and book a meeting with them to be able to make an informed decision.
One of the most crucial things that you should know about a professional dog trainer is their education or training background. You'd want to hire a professional who has good credentials and knows what they're doing. Although certifications are not mandatory for dog trainers to be able to practice, it's good if you can hire a certified dog trainer as this shows that the person is dedicated to the profession and knows the best practices.
You should also learn more about their experience and check online reviews or ask for references from previous clients to get a sense of the quality of service that they can provide. Also, when you meet with the dog trainers, you will get a feel of their personalities and people skills.
If possible, you can also ask them if you can observe how a training session or class goes before making a decision.
Final Thoughts
Hiring a professional dog trainer means spending your hard-earned money to improve your relationship with your furry friend and stimulate your dog's mind and body. However, you will only be able to improve your experience as a dog owner if you hire a reliable dog trainer.
If you're looking for the best dog trainer in Delaware, you might want to consider Delaware K9 Academy. Their team of experienced professional dog trainers can offer a wide range of services including private lessons, 2-week bootcamps, and puppy training sessions that can be tailored depending on your needs.
Not sure what is best for your dog? Get in touch with us today so we can help you explore your options!
Related Reading