Offices will be a lot more pet-friendly in the era of new normality, reports a recent OnePoll survey, with many — including bosses — having become used to spending more time with their pets and worrying about how Fido will feel if he is left alone at home for hours. To be precise, one in two executives said they planned to turn their offices into pet-friendly organizations and 59% said they would give employees more flexibility to work remotely so they could spend more time with their pets. If you are a manager who has decided to turn your office into a pet-friendly paradise, what steps can you take to ensure your office continues to look spick, span, and professional?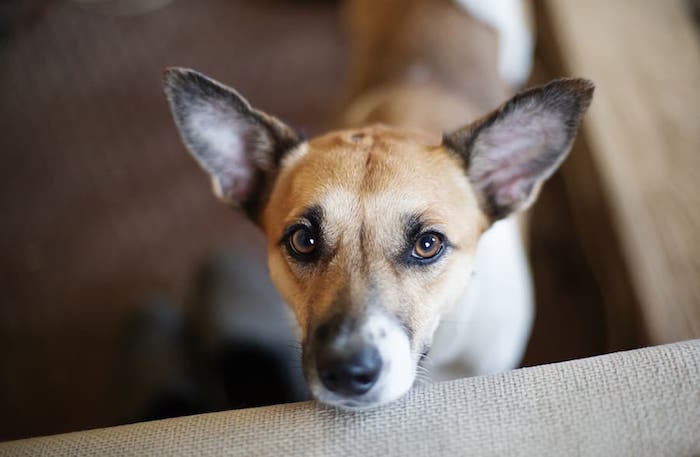 Setting Up a Vacuum Cleaning Schedule
One of the biggest bugbears of having dogs in an office is hair. It can make your office look unprofessional and create a poor first impression. The last thing you want when you're attending to an important client is to have to flick dog hair off a chair they are about to sit on or cringe because a room you have brought them into is stinky. Offices should usually be professionally vacuumed three to four times a week. To keep your pet-friendly office sparkling, however, you might consider making it a daily routine. Invest in a good steam vacuum if possible, as this will really pull up all the hair and dander from surfaces like carpets, eliminating any odors along the way. In addition to having a powerful vacuum cleaner, it can also be handy to have an upright vacuum cleaner you can use for quick cleans (especially when a client is about to pay you a visit).
Designating Pet-Friendly Areas
If you have various employees who bring pets to the office, your space could start looking like a menagerie. If many clients, delivery personnel, mail carriers and the like are constantly in and out of the office, then creating a dedicated doggy space will benefit them as well as your dogs (and ensure that no little four-pawed adventurer makes an escape). Ideally, you could have a large room with dog toys, beds, and water bowls. Your employees could pay their pets a visit or take them down for walks when needed and there can be specific times of the day (quiet times, like lunch time) when pets can freely roam the office. At any rate, it is important to list specific rules to be followed by all staff bringing pets. These rules can cover aspects such as feeding, beds, poop scoopers and bags, and the like.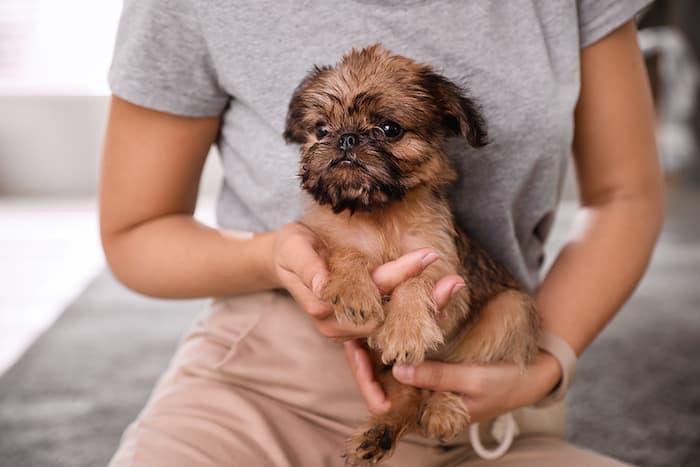 Keeping an Emergency Kit On Hand
You should always have a few basic essentials in the office in case an 'accident' happens and the pet's owner is not around or has forgotten their essentials. This kit should contain rubber gloves, antibacterial spray, bags to pick up poop, and a cleaning brush. Choose biodegradable poop bags made from materials such as compostable resin. Ask your employees to contribute to sustainability by avoiding the use of plastic bags.
Rethinking Your HVAC System
Because pet hair and dander can travel into your HVAC system through ducts and grills, make sure to pet-proof your HVAC system. Change your filters regularly and inspect air intakes for hair buildup that you can manually remove. Request that employees wash and brush their furry friends frequently to reduce the buildup of hair. For health purposes, you might additionally consider using a HEPA filter to remove the added dirt and dander that pets can bring into an office. These filters trap particles as tiny as 0.3 microns, doing their share to keep the air pure.
Filling the Office with Natural Fragrance
To keep your office fragrant, avoid chemical and synthetic fragrance sticks and sprays since these can harm your indoor quality and even contribute to global warming. Instead, consider using an essential oil diffuser to fill your office with the fragrance of therapeutic-grade essential oils. Not all oils are pet-friendly so to keep the pooches in your space happy, choose oils like chamomile, citrus, rose, cedarwood, and lavender (or a blend of some of these oils).
More and more offices are becoming pet-friendly, which is fantastic news for those who simply don't function as well without their four-pawed friends. Management permitting pets in workspaces should lay down rules and regulations to promote hygiene and comfort. Pets should be clean and brushed when they arrive at the office, to preserve the integrity of HVAC systems. Management should additionally set up a strict cleaning schedule, ensuring that quality steam vacuums are used to remove pet fur and odors. In large offices, dog-friendly spaces can be set up to reduce discomfort for clients. Finally, offices can be given a fragrant touch through therapeutic-grade essential oils such as frankincense, chamomile, and lavender.
Further Reading