Horse owners often stumble across a number of questions regarding the treatment of their horse for helminths. What medication should I consider? How often should I deworm my horse? Is it necessary to change the preparation over time? My horse has a disheveled tail, what should I do? What tests do I need to take to check my horse for worms?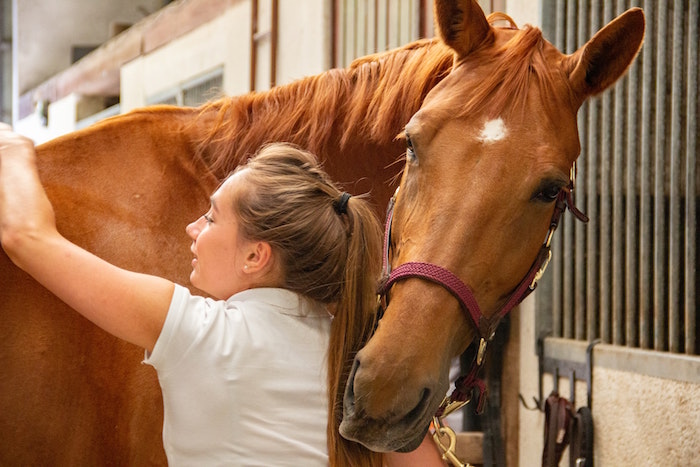 Image by Philippe Oursel on Unsplash
Lots of new researches on horse helminthiasis have been gained over the past 40 years. Thus, it makes sense to revise the generally accepted deworming protocols. Additionally, you may consider investing in a horse blanket to keep your horses safe while they are grazing around.
The Negative Impact of Worms
It goes without saying that helminths cause significant damage to a horse's state of health. Worms may cause colic, weight loss, poor coat quality. As well as decreased immunity, self-injury, coughing, and diarrhea.
Due to the inaccurate use of anthelmintic drugs, a veterinarian and a horse owner may face the resistance of helminths to the preparation used. It becomes more difficult to develop an individual deworming plan for your horse.
Long before, large strongylids were dangerous to horses. But nowadays the main problem is caused by small strongylids and tapeworms. Besides, roundworms are still the main problem for young horses.
As for pregnant mares, regular check-ins to a vet should be provided to plan safe deworming treatment.
Most adult representatives develop good immunity to helminths. Having said that, this doesn't mean they can't be found in the horse's body. It isn't possible to get rid of parasites completely, so you should control the degree of infestation.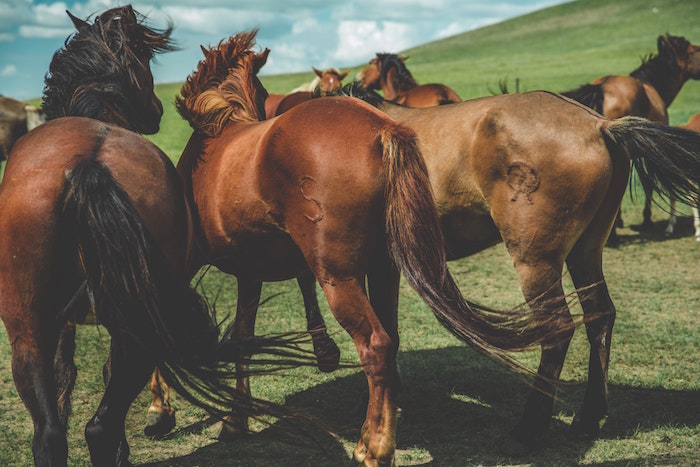 Image by May16th XD on Unsplash
Horse Deworming Guidelines
Target and individualize deworming to ensure control over helminths. Control the treatment to prevent the development of drug resistance of horses as well as miniature horses.
Here's a useful list of basic recommendations for horse helminthiasis control:
A deworming plan should be compiled by a veterinarian based on the horse's anamnesis. Additionally, you should take into account climate, upkeep conditions, and records of used drugs.
When infected with Strongyloides, use ivermectin and moxidectin. With Ascariasis – pyrantel, fenbendazole, oxibendazole (especially with resistance to ivermectin).
A gestated mare should receive an additional preparation of ivermectin about 3-1 months before foaling to reduce the number of excreted helminths.
Speaking of horses that are kept in the herd, it's better to plan deworming based on the analysis of helminth eggs found in feces of multiple horses.
When getting ready for deworming, it's imperative to mind the climate conditions, since helminths don't reproduce at extreme temperatures (severe frosts, middle of the heatwave) and droughts.
To check the effectiveness of deworming, it's essential to examine feces for helminth eggs:

after using moxidectin – over 16 weeks;
after using ivermectin – over 12 weeks;
after using fenbendazole, pyrantel, oxibendazole – over 9 weeks.
Related Reading
In the case of a large number of helminth eggs, repeat deworming based on the data obtained.
When planning deworming, it's crucial to bear in mind the upkeep conditions of the horse. The presence of other animals on the same farm and pastures is an important factor.
As for young horses, it's recommended to adhere to the following deworming schedule:

Four sessions should be provided during the first year of living: first deworming – at the age of 2-3 months old; second deworming – at 5-6 months old; third deworming – at 9 months old; fourth deworming – at 12 months old.
Deworming of foals up to 10-14 days of age is not recommended.
Release foals into neat pastures only, treated and cleaned from manure.
2- and 3-year-old adolescent horses should be dewormed based on the analysis of feces for helminth eggs, but at least 3-4 times a year.

Horses with a high degree of helminth infestation should use moxidectin with fenbendazole.
Horse maintaining conditions are of great importance in the prevention of helminthiasis. Timely cleaning of manure at stalls and pastures, especially after deworming, serves as additional protection against invasions. Moreover, this may lead to repeated infestation prevention.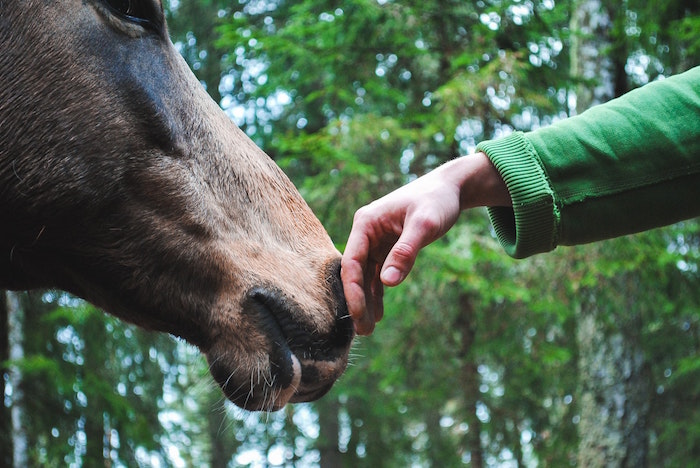 Image by Irina Kajdakowska on Pexels
Medication Classes and Tests
There are three classes of anthelmintic drugs suitable for horses: benzimidazoles (fenbendazole), tetrahydropyrimidines (pyrantel), and macrocyclic lactones (ivermectin). Each class is effective against a particular species of parasite, sometimes complex use of preparations can take place.
The use of specific medication should come along with a proper diagnosis for infection with a certain type of helminths. The analysis of feces for helminth eggs is commonly used, but sometimes these tests are insensitive (10 to 50%) and it may take a long time.
enzyme-linked immunosorbent assay (ELISA) provides checking for tapeworm eggs. This test has a high dependence on the number of parasites and can be of great importance in determining the intensity of infection.
Final Thoughts on Horse Deworming
Only an individual deworming plan will provide effective prevention of helminthiasis for your horse throughout the year. Don't neglect to contact your vet if you notice your horse is feeling uncomfortable. Proper treatment may help you to prolong a healthy living and aging of your little companion.