Owning a horse is a huge responsibility because it is a big animal. Like any other pet, your horse will need proper care to ensure that it is healthy and clean. Due to their size, horses require more care than smaller pets such as cats, dogs, fish, birds, and rabbits. Every horse owner must understand that higher care and maintenance needs require time and financial commitments.
You must invest in the right products to care for your horse properly. These products will range from grooming and safety products to products that deter pests like flies. This article will discuss ten essential products and help you find Kentucky horsewear products to take care of your horse.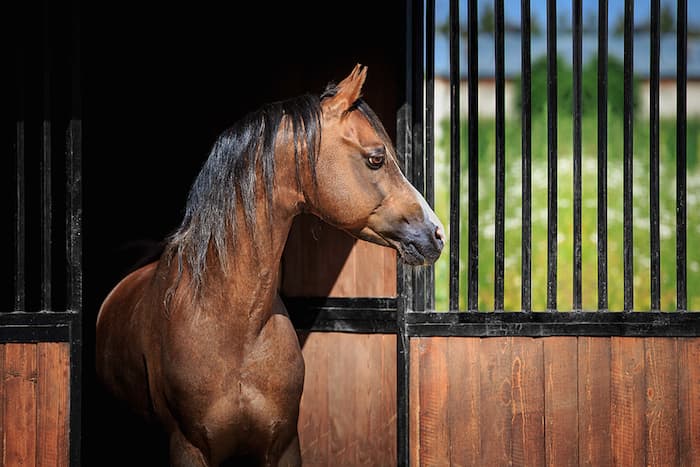 1. Tack Cleaner
A tack cleaner contains a unique blend of ingredients that produce a foam solution that removes dirt and grease. This cleaner comes in a spray bottle that makes it easy to use. Just spay and use a dry towel to clean your leather. It is ideal for cleaning leg protection boots, leather girths, and bridles.
A good tack cleaner should have a highly concentrated cleaning solution that will dissolve all grime and dirt. The solution will make cleaning your girth and bridle quickly on the go and in between classes. A tack cleaner will also nourish the leather and make it last longer.
2. Leg protection products
A horse's legs are prone to injury and are hard to heal. They are also essential parts of the horse's body. Therefore, every horse owner should provide the best leg protection for their horse. High-quality leg protection products should absorb shock and thus deter injury.
Leg protection accessories include:
Bandages: They offer excellent protection and support during work and at rest. Bandages are available in different materials and styles.
Eventing boots: These boots are solid, breathable, and ideal for professional riders.
Hind and front boots: They use different modern shock-absorbing materials to provide additional protection.
Overreach boots: They ensure closer contact with the pastern and offer powerful shock absorption capabilities.
Brushing boots: They are cost-effective solutions for everyday leg protection.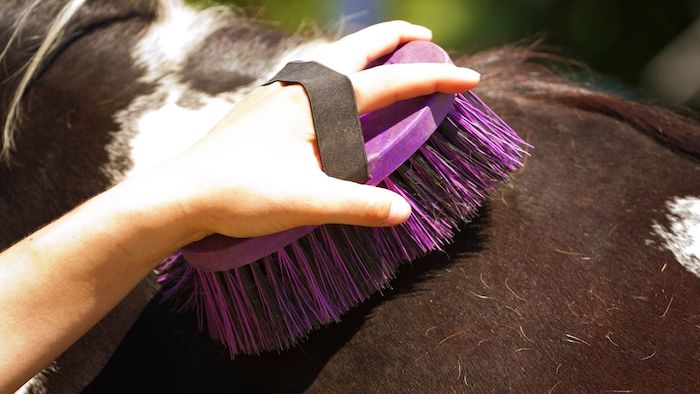 3. Saddle pads
A saddle pad is placed between the saddle and the horse's back and is vital in protecting and cushioning a horse's back. It also absorbs sweat and can be used for aesthetic purposes. Since it is bigger than the saddle, it is visible and can be decorated to enhance style. Most horse riding clubs embroider their names and emblems on the saddle pad.
A good saddle pad should absorb sweat, be easy to clean, and be breathable. Different materials are used to make saddle pads, including cotton, lambskin, polyester, polyamide, and a blend of cotton and synthetic fibers. These materials offer different levels of comfort and protection to the horse's precious back.
The main types of saddle pads are dressage, show jumping, and pony. You can also adorn your saddle pad with different accessories.
4. Girths
A girth is an essential component of your saddle. It is a broad strap that secures the saddle by going around a horse. Girths are available in different materials like leather, cotton, and webbing. They are also available in numerous styles, widths, and lengths.
A girth attaches to the billet straps on a saddle using buckles. It goes beneath the barrel behind a horse's elbows and prevents the saddle from moving forward, backward, or sideways.
Strength is the most important feature of a girth. Therefore, girths can also be tailored for specific purposes, including:
Dressage girths: These girths are shaped to offer comfortable riding experiences for both the rider and the horse.
Eventing girths: Designed for various horse riding events.
Jumping girths: Specially developed for jumping events.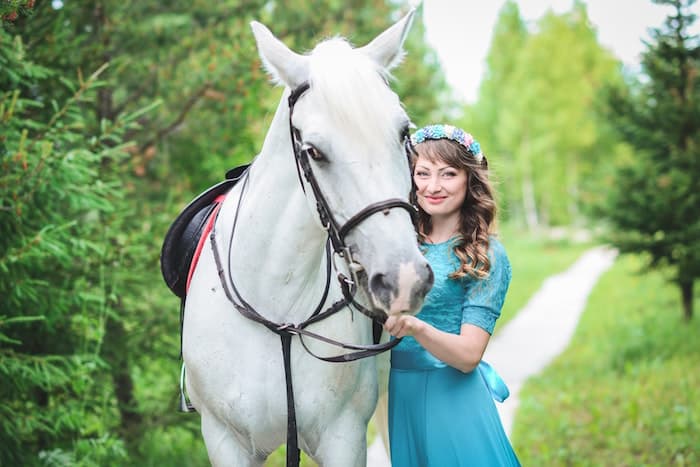 5. Horse rugs
Horse owners should invest in the right rug for their horses. A cooler rug is enough if your horse is stabled indoors and not clipped. However, if it is in an open stable or clipped, you may need more rugs. The rugs should also be breathable and waterproof for open stables.
Horse rugs are essential for protection, warmth, and preventing skin injuries. Your horse may need a fly sheet for grazing during summer and spring. Such a rug will protect the horse from summer eczema, allowing you to leave it out all way without worrying. A transport rug is also vital if you occasionally transport your horse on a trailer.
Horse owners can also use rugs for decoration purposes. You can pair them with numerous rug accessories and neck scarves for enhanced looks.
6. Halters and leads
Halters and leads are essential tools for handling any horse. A halter, also called a headcollar, is a headgear used to lead or tie up a horse or other animal. A lead rope is tied to the halter, which fits around the muzzle and behind the ears.
Halters and leads are available in numerous materials, styles, and sizes, from fashionable leather and nylon to classic ones. The three primary types are leather, rope, and nylon. You can also pair your halter with different accessories.
7. Fly veils and masks
Fly masks and veils cover the ears and eyes of your horse and protect it from flies and other insects. A horse's ears are extremely sensitive, and an insect buzzing around them will annoy the horse and cause it to shake its head vigorously. Therefore, it is important to protect its ears.
Modern horse masks are easier on the horse because they don't compromise vision when riding. Fly veils and masks ensure that the horse remains focused by preventing distractions from insects.
8. Half pads
Half pads are placed between the saddle and the horse's back to protect its back by distributing the rider's pressure. They are essential for correcting a saddle's fit on the horse and ensuring comfort. They allow you to adjust the saddle, especially during the growth stage of a horse, or re-training after a break.
Half pads are available in different designs and materials. Most come with replaceable panels, are filled with air, or have gel padding. Such features allow you to adjust the front or rear elevation.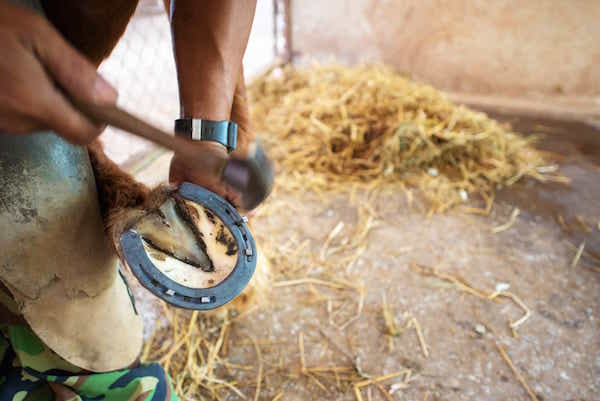 9. Therapeutic products
Therapeutic products are essential in ensuring that your horse is feeling well and at the peak of its performance. These products help in preventing and reducing soreness, swelling, and inflammation. Moreover, they can help to speed up recovery after an injury.
Therapeutic products include:
Magnetic stable boots
Tendon grip socks
Magnetic bandage pads
Cryo ice boots
Magnetic rugs
10. Sheepskin Accessories
Sheepskin accessories are comfortable and soft on the rider and horse. They are paired with various products, such as halters, to protect the horse's skin from injuries. These accessories include:
Sheepskin halter
Sheepskin noseband
Sheepskin breastplate cover
Conclusion
Horses are gentle giants and can make great pets. However, they require more care than their smaller counterparts. These products will ensure you provide proper care to your horse.
Related Reading