What are Flukes
The parasite flukes can affect the body (body flukes) and gills (gill flukes) of a goldfish. If it goes untreated, flukes can destroy the gills and kill the sick goldfish and then infect the other goldfish in the tank. Under a microscope, flukes resemble a small worm that contains the next generation of flukes inside it. Gill flukes live and lay eggs in the darkness of the gills of a goldfish. These gill flukes have developed eye spots while the body flukes who bear live young on the body of the goldfish have not developed eye spots.
The Symptoms
The symptoms a goldfish sick with flukes can include scratching against surfaces, redness of skin, mucus on the gills or body, sunken bellies and rapid breathing.
How to Treat Flukes
If you own a microscope, take a scraping form one of the sick goldfish and examine it to diagnose the flukes parasite. Treatments for flukes in goldfish can be expensive and potentially harmful to goldfish; it's important to accurately diagnose flukes before treating for flukes. If you don't have a microscope, you can diagnose flukes by eliminating other possible goldfish illnesses.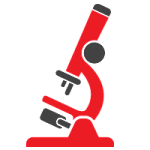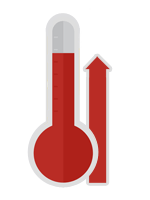 Do this by raising the goldfish tank water temperature up to 70-78*F and then treating the water with an aquarium salt and Dimilin or Program. Aquarium salt will treat over seven known pathogens and Dimilin or Program will eliminate all but the flukes parasite. By ruling out these other goldfish illnesses, you can diagnose flukes.