Grow Aquatic Plants in Pond Plant Baskets
Planting your aquatic plants in baskets is much easier than planting them directly into the margins or substrate bottom. Using these containers specially designed for water loving aquatic plants is far less messy and whole lot more convenient than the alternative.
Why Use Pond Plant Baskets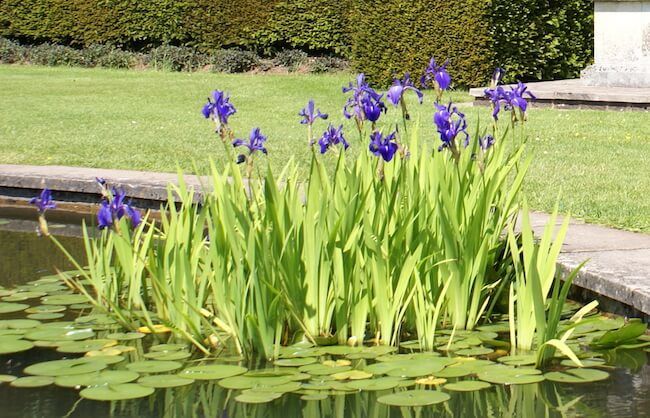 Pond baskets are easy to use. They are just as easy to plant in as it is to plant a potted house plant
They do a pretty good job of controlling any plants that spread out and multiply by sending out rhizomes. You won't need to be concerned about your plants spreading out into areas of the pond you don't want them.
They help keep any plants that like to root deep from doing so and thus you won't need to worry about their roots puncturing your pond's rubber or plastic sheet liner
They make maintenance much easier by allowing you to easily pick them up out of the water. You can trim, propagate and treat for pests and disease all from the comforts of a work bench.
You can also move these plants around to other areas of the pond much easier if you decide you no longer like their placement or if you notice they are not thriving as well as they should in a certain spot.