Taking care of your pets can be likened to having a new baby at home. Dogs are cute and nice to have, but they also come with a lot of responsibility. You need to give your fur babies some tender, loving care, so they can live a long and happy life in your home.
It's up to you to be a responsible pet owner by taking good care of their well-being, health, and even their temperament. If you're confused about what comprises good care for your dogs, the key is to go for the essential treatments offered by the grooming studio or your veterinarian.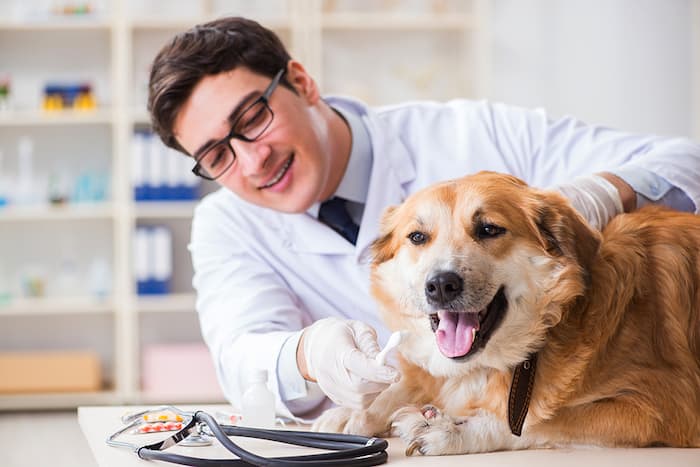 To ensure your fur babies receive the TLC they deserve, be sure not to miss out on these essential pet treatments:
Hair Trimming
If you feel the need to have your hair trimmed at least once in three to four months, the same is true for your dogs. The more fur your dog has, the more you'll have to double time with the trimming. It's more than just about pampering or the aesthetics. Regular dog trimming is also about keeping your dog clean, hygienic, and healthy.
Furry dogs may be more prone to flea and tick infestation. Especially if they go outdoors a lot, then you can expect them to have quite a few once in a while. The best remedy for those is simply to cut the hair.
Apart from those, there are other health benefits that hair trimming can bring your dog:
It can remove any skin irritations which may have been making your dog feel uncomfortable;
It can make your dog's skin more visible to the veterinarian, so possible skin conditions can also be addressed.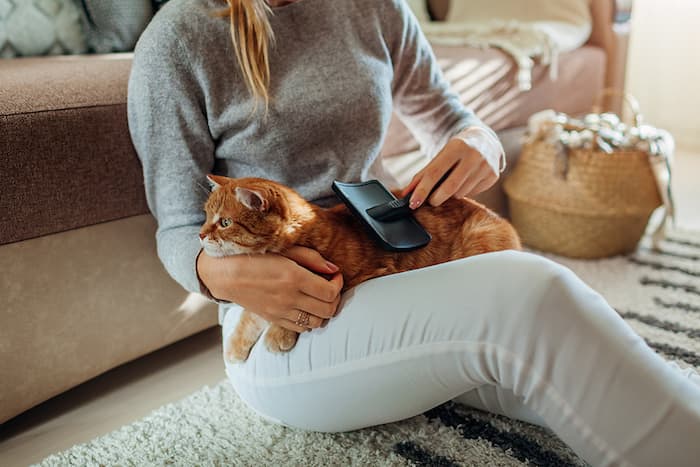 Hair Brushing
Brushing your fur baby's hair is something you can do by yourself. But it also doesn't hurt to send your dog to the groomer for a professional brush from time to time, especially if your dog goes through shedding to a great extent. They have the expertise, tools, and products whic
h you may not have at home, giving your furry babies that salon-like hair care treatment.
Generally, the vet or groomer may also apply the hair care products as they see fit. For instance, your hairy dog now has a tangled coat, so the groomer may have detangling products to help make the hair brushing service more effective and less painful for your dogs.
Regular brushing of the hair is important to remove any loose hair and dead skin cells. It can also help ensure your dog's coat is free of any dirt, external parasites, and debris. Otherwise, everyone at home may be hugging and kissing a fur baby which has unknowingly become a carrier for dirt, dust, and parasites.
Dog Dental Care
One of the most common dilemmas faced by pet owners, particularly those of dogs, is whether dental care is necessary. So, to get the final answer, it's absolutely needed.
Try to imagine yourself not brushing your teeth even for just a day. How do you feel after? Certainly, you'll feel gross. Not only do you know you have bad breath, but there'll also be the build-up of plaque and cavities, which all lead to dental disease. In the long run, your wallet suffers too with a hefty dental bill for that neglect.
The same holds true for your dogs. Dental neglect will make your fur babies prone to dental disease. If left to prosper, dental disease may also be detrimental to your dog's health. It's for this reason that you need to place special care and attention on taking good care of your dog's dental health.
This begins with sending your dog over to the groomer or the vet for regular and thorough cleaning of the teeth. A checkup with the vet can also give you insights on what food to feed your dogs to ensure it's healthy both for their oral and overall health.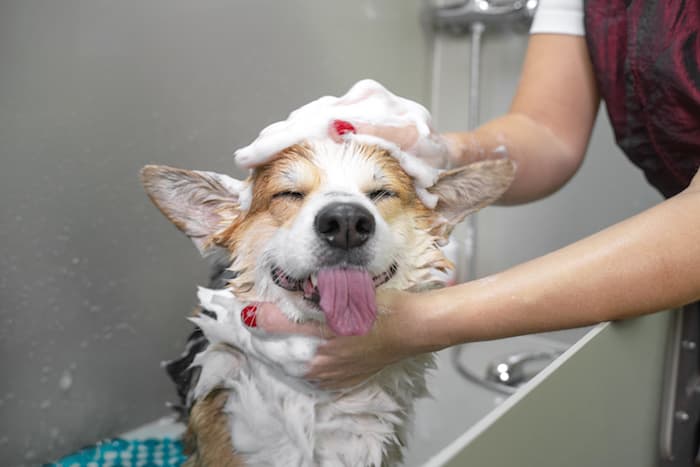 Dog Bathing
Regular bathing of your dogs, at least twice weekly, is another pet treatment you can easily do by yourself at home. But it also doesn't hurt to go the extra mile of having your dogs professionally bathed by the experts. Think of it like a salon or spa experience where your dogs get professionally shampooed, cleaned, rinsed, and taken care of.
It may sound extra to you, but a professional dog shower actually makes a big difference on their coat. You'll begin to notice this the moment your dog comes home from the groomers and you'll see their hair looking and smelling fresher than it ever may have been in the past.
Conclusion
The pet treatments above are only the bare essentials your dogs need. If you have trusted groomers in your local area who offer more services, then don't shy away from those. Your fur babies deserve the best love and care, and if you can afford it, give them that love. A clean and pampered dog is a happy one, and this is going to be a positive thing for your entire household.
Further Reading