Typically, cats, dogs, and other pets are considered cherished animals. They're fun-loving and modest little creatures that you can take care of and play around with anytime you want. However, owning a pet can be a big responsibility that you should never take lightly. While it can be rewarding, it requires a lot of considerations to ensure you can be a good pet owner throughout your pet's life.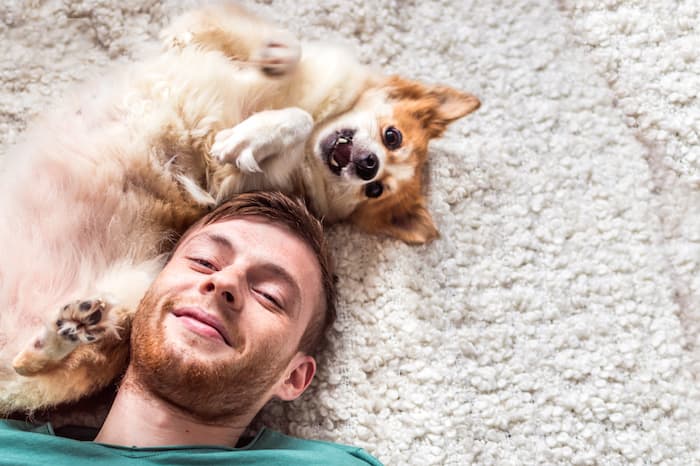 Thus, before you embark on becoming a pet owner, below are the five things to consider from the get-go:
Level Of Commitment
Just like the other important things you do in life, taking care of a pet requires a long-term commitment. This is especially true if you want to own a dog or cat whose average lifespan is within 10 to 15 years. Hence, if you're planning to become a parent of a cute cat or dog, you should be ready to commit to them for a long time. This means devoting a considerable amount of time to playing and interacting with them.
Unfortunately, if you think you can't properly take care of your pet, then it can be an indication that you're not prepared for pet ownership. So, if you love pets, be sure you have that level of commitment to ensure this creature's well-being from start to finish. However, if you want a better understanding of what pet ownership requires from you, you can read from this source to know what you should do for your pets daily.
Pet Care Costs
Be sure you know your financial situation before owning a pet. When you're a pet owner, you need to cover all the costs of pet care aside from your daily needs. These expenses can include food and treats, grooming, toys, veterinary care, and related treatments.
So, if you're planning to take care of a pet, you need to ask yourself if you can afford the costs. If you can, then you may be ready to become a full-fledged pet owner. However, if your finances can't accommodate the regular and unexpected pet costs, it's best to wait until your financial situation improves.
Allergies And Children
Other considerations you need to make before becoming a pet owner are allergies and children. If you or someone in the family have allergies to specific animals, it may not be a good idea to have one in the house. While some animals such as cats do perfectly well with small children and don't trigger allergies, there are breeds that may not be appropriate for them.
That being said, you should ask a veterinarian or your family doctor about choosing a dog breed or the suitability of certain pets to your family, especially your small children.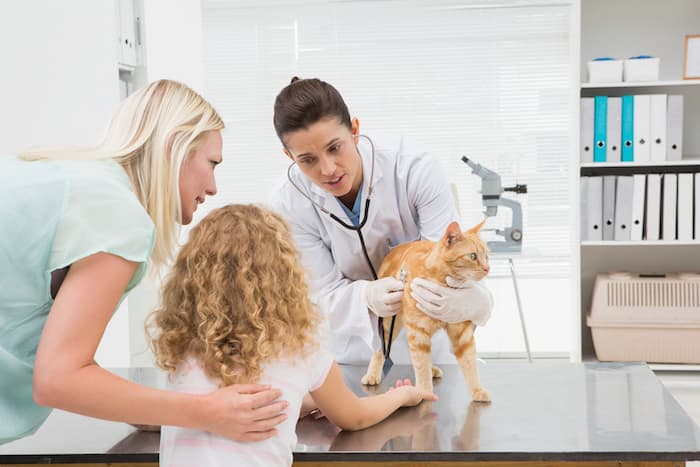 Talking To A Veterinarian
Before deciding to own a pet, it's best to talk to a trusted veterinarian for pet proposals. More than anyone else, a veterinarian can be a great source of information as to which type of pet will suit your way of life.
Of course, you can't just pick a pet to take care of without knowing what they need. Also, you should know that not all pets are equal and you need the expertise of a vet to find the right one for you. That way, you'll have no hesitations in becoming a pet owner, which requires a long-lasting relationship with the creature to make it work.
Training Required
Aside from the usual pet care, you should also consider the training required when owning a particular pet. Thus, if you want to become a pet owner, particularly a cat or dog, pet training is something you shouldn't take for granted.
For example, if you're taking care of a dog, you should train them to behave well and obey all your instructions so they'll not end up destroying your house and leaving a huge mess. Typically, training involves positive reinforcement by appreciating the behavior of your pet and providing them with good treats.
Therefore, in order to do this, you should equip yourself with the proper training skills beforehand so you'll know what to do when your pet arrives at your home.
The Bottom Line
Realistically speaking, pet care requires a lot of knowledge, planning, and preparation. From grooming to safety and nutrition tips, there are many things you need to know before you get yourself a pet. While you can always consult your vet about these matters, you can also find plenty of information by reading this article and considering all the things mentioned above.
Lastly, no matter what type of pet you own, make sure to take care of them properly. Although becoming a pet owner requires time and money, it's definitely worth it.
Keith Price is a health and wellness blogger. Keith covers different health-related topics on his blog – from teaching readers how to lose weight through regular exercise to giving out hacks on how they can prepare healthy meals from scratch.
During his leisure, Keith loves to hike with his friends and family.
Further Reading