Wintertime is usually the favorite season of everyone as most special holidays happen during these times. There's thanksgiving, Christmas, and new year. While these put everyone in a joyous and festive mood, your pets might not enjoy the cold weather as their bodies can't handle extreme temperatures.
During wintertime, you should look after your animal's needs by checking up on them to see if they need extra help to keep their bodies warm. With that in mind, listed below are the winter accessories that your pets could benefit from during the cold weather.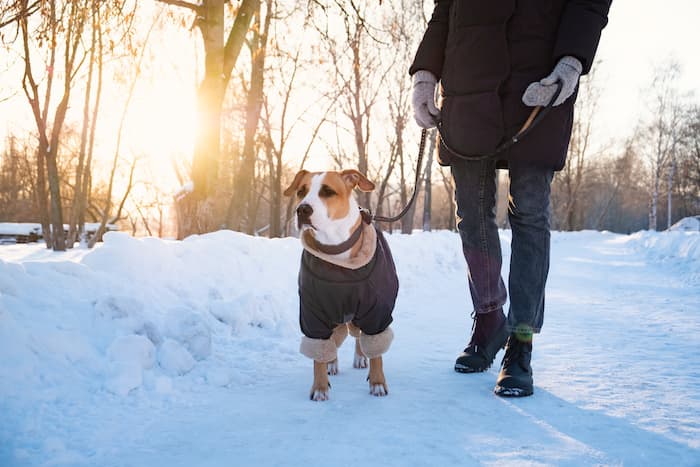 Winter Coat
When your animal companion's skin isn't capable of handling cold temperatures, providing them a winter coat would come in handy to keep them cozy and warm. Amazingly, winter coats aren't limited to humans and the usual pets, such as cats and dogs. Today, there are also sheep and goat coat options available to keep themselves warm during the winter season.
When purchasing winter coats, make sure that they're the perfect fit and should be able to cover plenty of skin as much as possible. You also need to make sure that the materials used would provide warmth and aren't just for design purposes.
Animal Boots
During the winter season, animals' feet can feel cold, too. Humans are more sensitive when their feet and hands are bare open, especially in the blazing snow. If you don't enjoy the feeling of shaking and cold hands and feet, your animals feel precisely the same way.
There are plenty of boots available in the market that would keep animals' feet warm and cozy during wintertime. Just ensure that you allow them enough time adjusting to the boots as they can be quite uncomfortable at first.
Before you purchase the cutest pair of boots, you need to confirm if they can accommodate the specific animal type you have at home or the barn. Afterward, you need to measure the soles of their feet to guarantee the perfect size.
Self-Heating Pad
Not every animal is comfortable wearing coats and boots, even during the winter season. The idea that you'll be doing something to cover their bodies can be frightening to them, which can cause trauma. To help with keeping your animals warm, providing a self-heating pad would surely help. This way, they don't have to experience the terrors of wearing coats and boots; they can simply relax on a warm bed and keep themselves snuggled up.
When purchasing a dog bed, make sure that it's the appropriate size and covers the animal's entire body, without missing a single inch. It would also be helpful if you get a washable pad to keep your animal's bed sanitized at all times.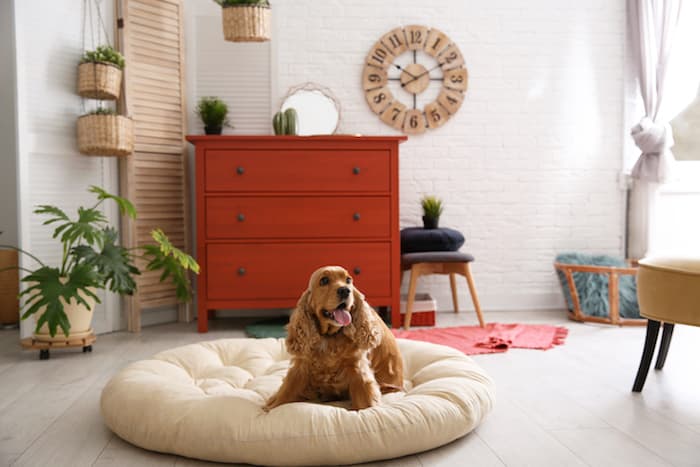 House Bed
If it's freezing in your area and a self-heating pad can't suffice to keep your animal warm during the season, you might consider purchasing a house bed wherein your animal can choose to go inside and keep themselves warm.
A house bed is an enclosed housing for your animal that only has one opening. This way, when they enter their own house, they'll be surrounded by warmth and comfort, making them feel cozy while inside. Plus, it looks adorable, too!
In preparation for buying the perfect house bed, you need to make sure that it perfectly fits your pet's body size and its 'doors' are wide enough for them to enter and go out with complete ease. On top of this, make sure that the house bed's interior has heating capabilities that can keep your pet warm for prolonged periods.
Related Reading
Get Dog Boots
Fleece Hat
Fleece has been widely popular for keeping the temperature warm, that's why manufacturers often use fleece for winter clothes.
Fleece hats are available for animals to keep their heads warm. These can guarantee that their ears, which are most sensitive to cold, can be kept warm at all times.
While there's plenty of beautiful and cute fleece hats available in the market, make sure that you purchase the perfect size. Some pets are too enthusiastic, causing their hats to fall off when they run around.
Conclusion
Wintertime isn't the best season for animals, especially if they're not typically capable of handling cold temperatures. Providing them with winter accessories would greatly benefit them, allowing them to feel warm and comfortable.
However, before you go ahead and purchase the most adorable winter accessory, ensure that it fits your animal well and is truly capable of keeping them warm.
Further Reading