If you're caring for a pet at home, taking a holiday can't be that easy. Before you confirm your week off, you need to plan for your pet's care while you're away. There are various options available nowadays, but you must make sure that your pet is safe, secure, and comfortable.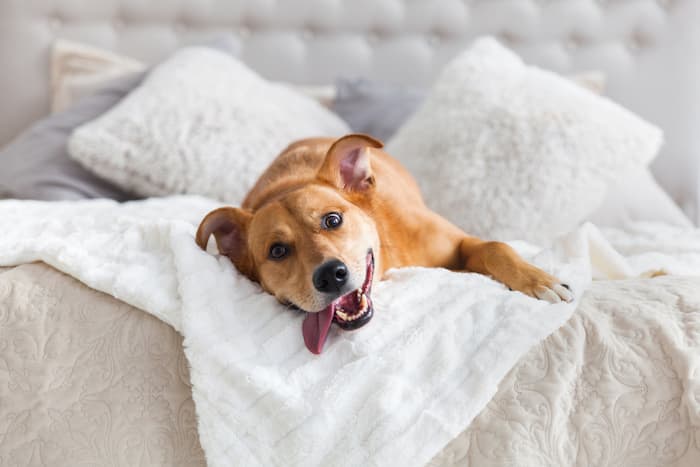 That said, here are some tips for alternative pet care when holidaying away:
Book Them at a Pet Hotel
Pet kennels or pet hotels have a major advantage over other options: your pet will be taken care of by professionals who know how to handle various kinds of animals. Pet hotels have facilities and staff that are prepared to provide your pet a comfortable stay at their place. If you're willing to level up and give your pet a luxurious stay, you can also leave them at a luxury dog hotel Henderson, which offers large, luxurious rooms for their furry clients. They also have accommodations for cats and other pets. Check references or consider taking your dog for a trial run.
Hire a Visiting Pet Sitter
While this option can be costly, it's the best one for when you're going on a short trip. Professional sitters are usually reliable, but you still should check their references first before choosing someone to take care of your beloved pet. Some pet sitters even have a Pet First Aid training. For dogs, pet sitters usually visit twice a day and once a day for cats to play with them or feed them.
Hire a Stay-In House Sitter
This option allows you to find someone to stay in your house while you're away and take care of your pet. This way, your pet will get constant attention and supervision. For this option, you need to find someone you're comfortable leaving your things and house with. This is usually an affordable option, too, since you're giving a person accommodation while they're taking care of your pet. However, be aware that some pet sitters are also paid extra.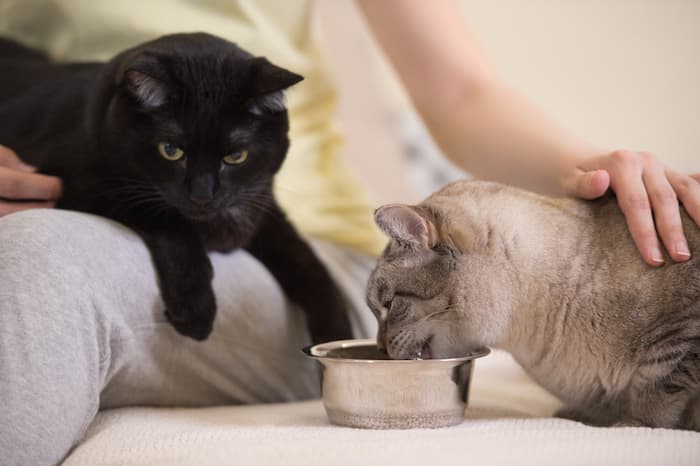 Let Your Pet Stay at a Sitter's Home
Some professional pet sitters are willing to take care of your pet in their own homes. Most of them will have their own pets at home, which could provide a great companion for your pet. Professional pet sitters already know the risk of taking a new animal into their place, but they're already aware of how to handle different situations. Depending on how big their business is, a pet sitter may have various kennels at home or they can live with the pets as part of their family.
Leave Your Pet with a Family Member, Friend, or Neighbor
This is a good option especially if your pet is already familiar with the person you're leaving them with. Also, this could be your cheapest option. If you find someone familiar and someone who lives near you who can take care of your pet while you're away, they may probably visit your pet more often than a paid sitter. Just ensure that they're responsible enough to take care of your cat or dog while you're away. To make their job simpler, consider having an automatic food dispenser or water fountain for your pet.
Leave Your Pet at Your Friend or Family's Home
Another affordable option is to leave your pet at a friend's or family member's house. This is an excellent choice especially if your pet is familiar with the person and their place, and trust wouldn't be an issue for you or your pet. This could be the most affordable option if you're willing to allow your pet to be cared for outside your home.
Additional Tips
Ensure that you can trust the person your pet is staying with. If you choose to hire a professional or business pet sitter that you don't personally know, make sure to ask for referrals. If you decide to let your pet stay outside your home, request to check the place to know how clean it is and how other pets are being cared for. If possible, take your pet to the place before you officially take your vacation. This will give your pet and the care provider time to get to know each other while you provide reassurance. Consider bringing familiar objects and toys to help them feel more comfortable. Also, ensure that you leave your emergency contact information, inform the caregiver of any special needs that your pet has, and, if applicable, a local contact they can talk to in case you're not available.
Generally, cats are best cared for at home and they don't need constant attention like dogs. If you're going on a short trip, it's best to have someone visit your cat at least once a day to ensure that their litter is changed. Cats should be provided enough water and food to last them for several days in case the sitter is unexpectedly unable to come.
Dogs are more social and will need constant attention. It's highly recommended to have your dog live with someone, whether at home or outside of it. It's best to let your dog stay somewhere they're accustomed to.
It's common for your dog to stay by the door and wait for you to come home while you're out. Also, when they're left somewhere else, it's also common for them to behave differently. Thus, make sure that whether you hire a professional or you find someone you know, they have your pet's best interests in mind.
Final Thoughts
As a pet owner, it can be difficult to take a vacation while considering your pet's welfare. Whether you're going away on a short trip or a long one, plan how to leave your pet in good hands. You can choose to have your pet cared for at home by someone reliable, or you can have them booked at a hotel or kennel. What's important is that you trust the person who'll take care of your pet while you're away.
Further Reading