If you have a pup or cat, there's every possibility that they will nap on the couch, especially when you try to keep them off the furniture. You're in luck when you have water-resistant and durable fabric for sectional couch covers. They protect your sofa from scratches, accidents, and hair.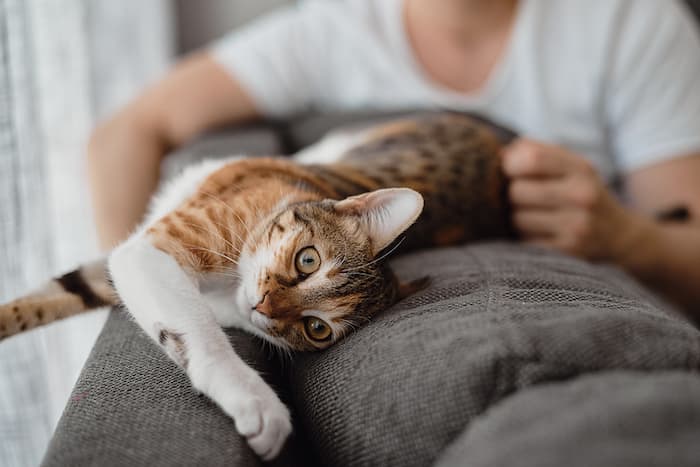 Most sofa covers and couches are machine washable. They come in a range of sizes that fit your sofa. There are colors and patterns to compliment your décor.
When it comes to the most formidable couch covers, you need to choose from three different and distinct materials.
These are stretchable polyester-spandex, soft velvet, and microfiber. These are durable materials that fortify your couch from minor spills and pet hair.
If you want complete protection against mishaps, you need to use a water-resistant base or layer.
Also, consider the shape or size of your couch, and decide the area you can cover. Most couch covers for pets only encompass the armrests, seats, and backrest.
But if your pup scratches the couch's sides, get a stretchy cloth that covers the entire sofa.
For those with sectional couches, you can buy individual pieces to attain the perfect fit and customizable pattern within a good coverage.
The best ones for your dog
Having a canine could mean the destruction of your worthy possessions sooner or later.
If you're a veteran pet owner, you know how to dog-proof your belongings, especially sectional covers.
The Mighty Monkey is one premium and reversible couch cover. The fabric weighs 3.02 pounds and its special features are durable and thick material, and premium design and quality. You can tumble dry, or machine wash the fabric.
Perfect fit and multiple colors in comfortable and soft material carry a 10-year warranty.
You also have the Petmaker furniture cover that comes with Bolster. The main materials are fabric, plush, and polyester. The item is 35*35*5 inches, with special features like extra-long, water-resistant, and no-slip drape. You need to spot clean it with a clean and damp cloth.
These couch covers are popular due to their large drapes over the couch edge. They add more fortification, making the product the best couch shield.
The neutral and soft quilting colors entail a flawless fit for your house.
The two-tone sofa and dog couch cover are also water-resistant. The polyester material and clay and dual-tone espresso colors form the main highlights of this cover.
It has pinsonic fabric, whose coating can resist water. It has water and moisture repelling properties. They can prevent the droplets and moisture from soaking in.
Some deluxe pet covers
Go for sofa covers that feature a range of prominent characteristics for simplifying the maintenance process.
For example, the original and patent dog cover's quilted look is very elegant.
The fabric you use for manufacturing the cover renders an extra dimensionality to your room.
They design each slipcover to be reversible, giving you the option to modify or alter the look of your valuable furniture with ease.
Since it's not a waterproof cover, you need to take extra care. The manufacturers deliberately did so, considering the risk of liquids rolling across the cover's surface and going onto the floor and furniture.
However, it can endure small droplets. Being non-resistant to water doesn't mean these covers can't protect your belongings from surface dirt and contaminants.
These are debris, dirt, food particles, and pet hair. You cannot use them on leather furniture. Despite having an elastic strap that's two inches wide, the cover can comfortably move around when you use it on leather surfaces.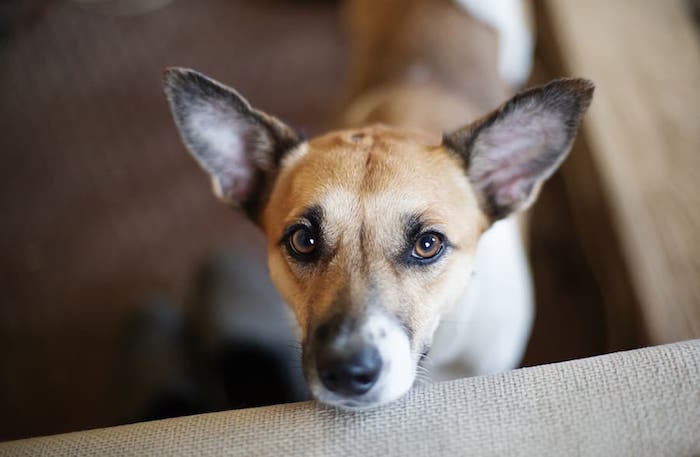 The different types
For clarity's sake, go through these reasons to buy a couch cover. First of all, they keep your sofa cleaner. You don't want your furry pal to rub their drool into your couches or cushions. You don't want to love them walking across the sofa with muddy or dirty paws.
Nobody wants food crumbs filling up the crevices and cracks. Even the occasional pee droplet soaking into the exquisite fabric is a painful sight.
With sectional couch covers, you can protect your precious furniture.
These covers can protect the items from your pup's nails. It's perhaps the most crucial reason to use these covers, especially if the couch integrates leather.
You can always trim its nails, but that doesn't guarantee to claw on the couch. You can find special types of dog-proof covers and furniture, which they design to resist pests.
There are couch covers that discourage or thwart chewing on the corners and seams. You'll find that under-stimulated and bored dogs tend to rip and nibble at different couch parts.
Couch covers can protect these places from the indefatigable and inquisitive mouth of your dog.
Protecting your furniture and cushions from shed hair is also important. It's also pivotal to select a cover that syncs with your couch and home décor. If you buy a cover that doesn't blend with the aesthetics of your living room, you're most likely not to use it on a consistent basis.
Additionally, it's prudent to choose a color that syncs with your dog's hair. It minimizes shed fur's visibility.
Considering the basics
In addition to finding the right fit and right material, it's also crucial to find the right measurement for your sectional covers. Measure each floor from its bottom and right up to the soda. Take one arm outside the furniture and reach the other arm's outside.
The last measurement helps you determine the need to purchase a sofa slipcover, a chair slipcover, or a loveseat slipcover.
The widths you associate with each of the types are very crucial. Sofas need to 74-96 inches in width. Loveseats need to be 58-73 inches in width, and chairs must be 32-42 inches in width.
An armless, solid sofa bed cover is both attractive and highly functional. If you have a folding couch bed at home, cover it with an armless cover.
Its soft, elastic surface entails a 360-degree reach, making it so stretchable and convenient for use.
Cover the mattress in a way so that it protects your items from stains, spills, and mites.
Further Reading