Out of all the family members, there is one particular person whom everyone loves more than themselves: our pet animal. Our pet is someone whom we love unconditionally and who becomes our companion in everything. From walking to playing, our pet becomes our partner in everything we do.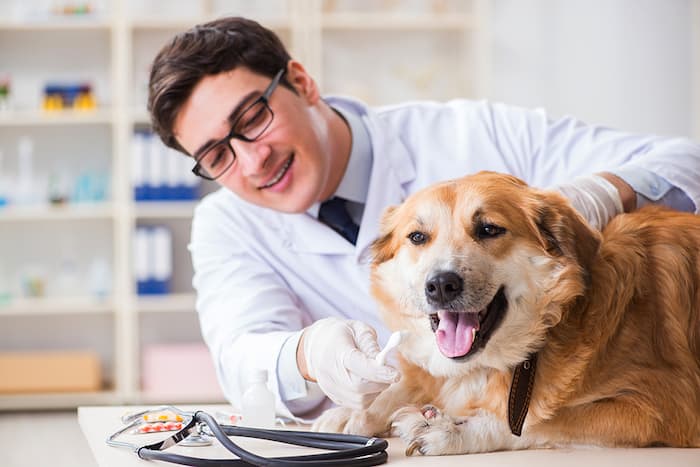 So, when our pet spends so much time with us, taking care of their health becomes our priority. Regular checkups and visits to veterinarians ensure the proper health of animals. Thus it would be best if you visit vets consistently. However, how often you should see the vet arises because many people don't know the exact time when they have to consult the vet for their pets.
In this article, all the information related to when you should consult a vet for your pet is given.
Regular Checkups
Vaccinations are most important for animals to prevent any infection between them and us. Thus, regular checkups for vets should be made to ensure the vaccination is up to date as missing the vaccine doses might infect you and your pet.
Moreover, regular check ups involve other minimal check ups such as heart rate, breathing rate, physical activities, responsiveness, mental awareness, and other general body checkups. However, how often you visit the pet for a regular checkup depends upon your pet's age. And you should always stick to one vet so that they can understand your pet and they can get a baseline of their health. This helps the vet make a checkup schedule of your pet to have checkups on time. The program depends on animals to animals, and their ages to ages as their requirements vary.
If you are in Australia you can source flea, tick, heartworm & worming treatments from a pet store like Petzoo.com.au, Pet Barn or Pet Circle. This means that you can avoid going to the vet for these easy to self administer products.
So, let's see approx—checkup intervals with different age groups.
Puppies and Kittens
Puppies and Kittens are like newborn babies, so they need proper checkups and care as we give to newborn babies. Regular checkups of puppies and kittens are considered as the first phase ensuring their good health. Whenever you buy a puppy or kitten, it should be your first step to visit the vet to get their vaccine on time and do other general checkups.
Moreover, after the first checkup, the other checkups should be made at regular intervals, which will ensure their proper vaccination, which is the most important for puppies and kittens. Generally, the vaccines are made once a month for a few months and then once in three months.
However, you need not worry about when you need to visit the vet, as the vet makes the schedule for your pet's vaccination. The regular checkups of puppies and kittens will help the vet monitor your pet's health status so that if any problem is found, it can be cured at the time only as puppies and kittens are very gentle and gentle soft.
Furthermore, the vet also provides your pet's diet plan so that they can get the most nutrition to
make them physically strong and fit.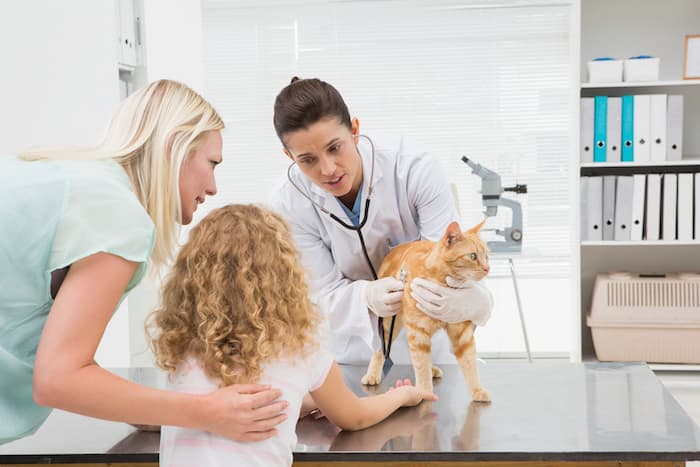 Adult Dogs and Cats
The following stage is a checkup for grown-up pets. Adult dogs and cats are viewed as full-grown when they are 1-7 years of age. In the wake of being taken care of by a veterinarian for the principal year of its existence, your pet will lead a joyful and sound life. It doesn't need as many visits these days as it used to. It depends upon your pet and the vet as he might arrange a yearly visit or half-yearly visit.
These visits are probably agreed with the requirement for immunization. The veterinarian likewise checks for any secret wounds or the overall wellbeing of the pet. Your veterinarian weighs your pet and contrasts it with the general weight of the category as some people overfeed their pets, so it might not happen as overfeeding is terrible for their health.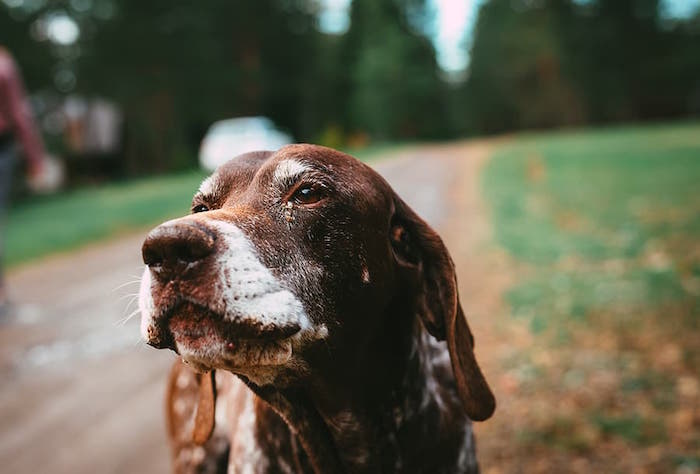 Senior Dogs and Cats
Your pets aged more than eight years also need a vet for regular checkups. Dogs and cats are viewed as old when they are eight years of age. Your pets aged more than eight years are more likely to be affected by numerous infections, which can mess up wellbeing. Specific issues such as vision problems, joint agony, and fluctuations in weight become the factor for their development hindrance.
At the age of 8 years, your veterinarian analyzes your pet for bone issues or unusual development. The veterinarian might endorse certain drugs to help your pet adapt to uneasiness or disease. At this age of your pet, the veterinarian makes a different checkup schedule for your pets to ensure proper care of their bones, vision, and other necessary things.
Summary
As you have gone through the article, you must have realized how important it is to schedule regular checkups for your pet and how often you should visit the vet. If you have a pet, then it should be your priority to ensure their good health and wellbeing, and you should take care of them as if they are your children.
Further Reading