Selecting a veterinarian is an important decision that you will ever make. If you have pets at home, a veterinarian also becomes a necessity. They become promising partners with you for ensuring the safety and health of your pet. You must be clear about your preferences and the issues of your pet before you approach the veterinarian. Just like the diet and play tools of your pet, the veterinarian is also an important aspect.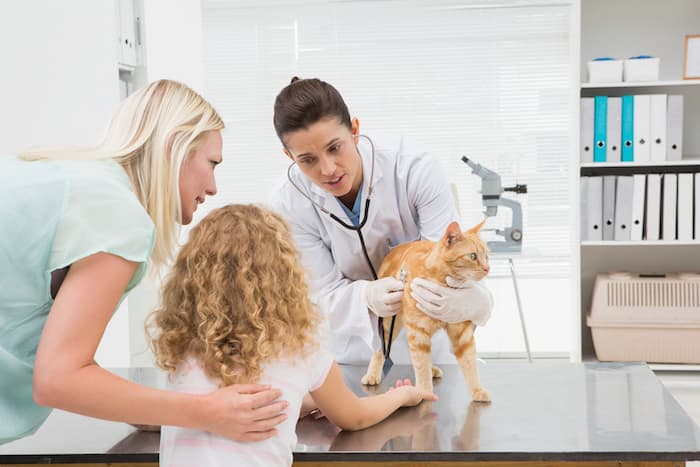 When must you go to the vet?
Ideally, when you require a vet, you approach them. However, it would help if you visited them before you bought the pet. It is because they have reliable knowledge and expertise regarding pet issues. Hence, they can brief you about the related issues, dietary requirements, health concerns, and the like. Finding the best pet is an area where the vet can assist you. If you are moving to another locality, you must look for these vets quickly. Please do not wait for long till your pet requires them. In case the pet is injured or sick, you have to provide them with immediate care. You may go for an online vet appointment. It is more convenient and cost-effective.
The best way of finding the vet
Finding recommendations from your friends and family members is a profound way of finding a vet. You may ask them for reliable input and reviews. Apart from this, digital media is also helpful. You may find suggestions from different individuals who are often trustworthy. Other pets have unique requirements. Hence, paying attention to them before you look for the vet is crucial.
You may visit the website of the Veterinary Medical Association of your state to get the list of reputable and qualified veterinarians. It is the most trustworthy website that will give you reliable input. In case you are shifting your home, you may ask the current vet for future recommendations. In case the pet is sick, you may also take the help of local breed groups. The members of these clubs may help you with data of vets who have experience and expertise.
How will you know whether the vet is correct for your pet or not?
There are distinct areas to consider before you select the vet. You may arrange for a visit with the individual to understand their approach and sense of organization. Talk to them about the different services they provide. In case the pet requires tests and X-rays, will the vet make provisions for it? Try to get reliable information about emergency coverage and office hours. See to it that their philosophy is at par with yours. The approach of the veterinarian is essential for dealing with the issues. Some of them have a cold process, while others are friendly. Look for veterinarians whose attitude matches yours.
Remember that the needs and requirements of your pet are very different from human beings. Thus, it is your responsibility to provide them assistance in terms of that requirement, healthcare, a healthy home environment, and the like.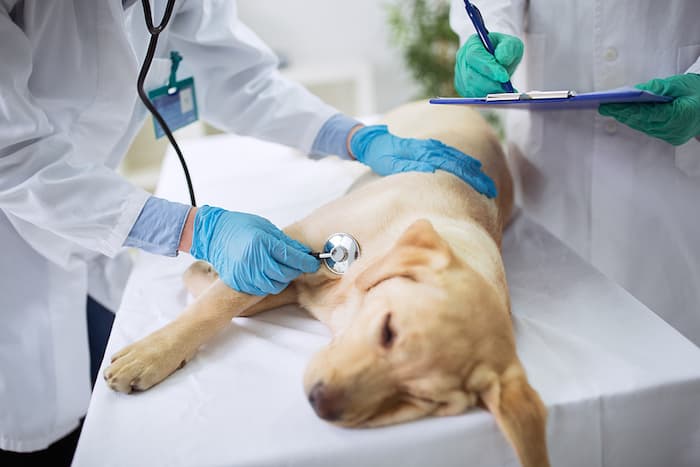 Discover a veterinarian with an aptitude in treating canines
Veterinarians are not all made equivalent. There are various sorts of veterinarians that have some expertise in working with various kinds of creatures, and some of them may have more experience treating felines, hares, or different kinds of non-canine creatures. You will need to work with a veterinarian who has an aptitude in treating canines explicitly, so get some information about how much experience they have with canines before you begin.
Choosing a Veterinarian
An incredible veterinarian guarantees better wellbeing for your pet and true serenity for you. Utilize these tips to discover one who's learned, agreeable, and focused on giving your textured, padded, or flaky companions great consideration.
Don't Wait
The most noticeably terrible chance to search for a vet is the point at which you truly need one. Indeed, even before you get a pet, a veterinarian can assist you with choosing which type is best for your family's necessities and way of life.
On the off chance that you as of now have a creature yet you're moving to another town or you're not content with your present vet, begin investigating your choices before your pet becomes ill or has a mishap. That gives you an opportunity to do an intensive hunt.
Ask Somebody
Do you have a companion who cherishes their pet however much you do? Discover where they take them. An individual reference can be more dependable than audit locales, particularly if the pet proprietor's guidelines are like your own.
Check Credentials
The American Animal Hospital Association (AAHA) certifies facilities that show that they have the best expectations of care. You can visit its site to track down a licensed office close to you.
You can likewise visit the site of the American Board of Veterinary Practitioners to track down an affirmed vet, which implies they have burned through 2 to 4 additional years contemplating a particular field, similar to really focus on felines and canines, birds, reptiles, or intriguing creatures.
Steps to take when Choosing a Good Vet
Ask for Recommendations
Make sure to get some information about something beyond the veterinarian. Get understanding into staff individuals, rates, and area.
In the case of nothing else, you can typically discover audits online by means of Yelp or different locales that permit clients to rate organizations.
Understands how clinic handles
Vet facilities can be run utilizing a scope of business techniques, and you need to track down the one that best suits your requirements.
Call the center and address the workplace director or comparable position figure. Pose inquiries about hours, short-term care works on, charging subtleties, and some other administrations related to the facility.
Meet with Every Vet
Timetable some an ideal opportunity to converse with the vets without your pet.
Pose a progression of inquiries about significant subjects, like their preparation, regardless of whether they take an interest in proceeding with instruction, their way to deal with treating pets, and the assortment of administrations their vet center gives.
Further Reading