Adopting a Dog?
Here Are The Top Dog Accessories I Am Barking About
On Gotcha Day, you and your new family member will both be filled with excitement and, perhaps, a bit of apprehension as this is new for both of you.  If you have recently adopted or you are new to the pet parent world, then you have come to the right place.  We know that this is an exciting time for you and your dog – especially if this is the first dog you have ever adopted.  Unfortunately, this apprehension can lead to fear and anxiety for your new family member.  It is best to allow him or her time to adjust to their new surroundings since their entire life has just changed.  Don't worry.  It will only take a little time for him or her to gain trust and confidence.  I am here to help.  He or she will warm up to you and one day in the future you won't be able to imagine your family without a dog because they are beloved family members.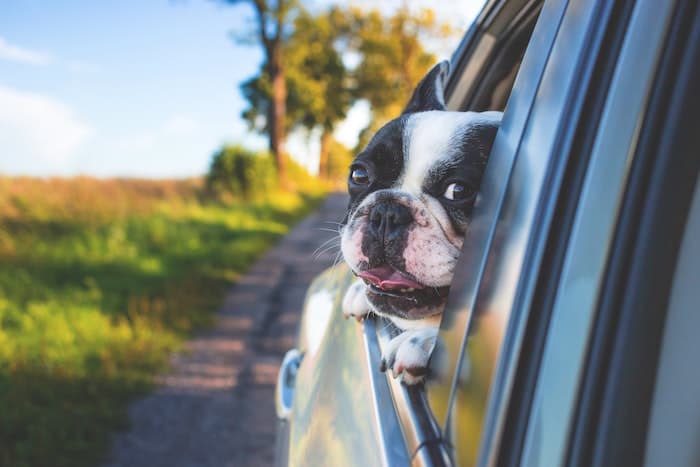 Having a dog as a family member can be an excellent and rewarding part of our lives.  There really isn't anything like the bond between humans and dogs.  At the end of a long work day and a stressful commute, when you don't even want to eat dinner, much less talk to anyone, your dog can approach you with excitement and use their big eyes to seemingly look into your soul.  I don't know how they do it, but all of my dogs have come to me at the end of a rough day, put their muzzles in my lap waiting to be petted, and all the stress would melt away.  Along with all of the rewards, there are also responsibilities.  There are some new products and improvements on the classics that I would like to share with you while you embark upon your new journey that will make this new transition easier.
1.  Collar
Collars are an absolute necessity for the safety of both you and your dog.  There have been a lot of improvements made in collars recently.  I am a huge fan of the Rogz Classic Dog Collar for everyday use.  You won't have to worry about an escape artist or Houdini slipping out of this collar because it has the RogzLoc technology, the Fort Knox of all of their locks.  The RogzLoc buckle tested higher than their previous version that was rated "super strong".  It is also fully adjustable to make sure your dog has a custom fit, minimizing the risk of the dog slipping out or getting its jaw stuck.  As the cherry on top, they added a die-cast ring that is impervious to rust, so you can be in compliance with all your local municipality regulations (e.g., dog registration, rabies tag).  You can easily attach your dog's tags to the die-cast ring and still have enough room to add a personalized tag as well.  While purchasing a dog collar, be sure to choose one that is the correct size for your dog that also compliments their coloring.  You want it to stand out.  The Rogz Classic Dog Collar with the updated RogzLoc will give you the security and peace of mind you need.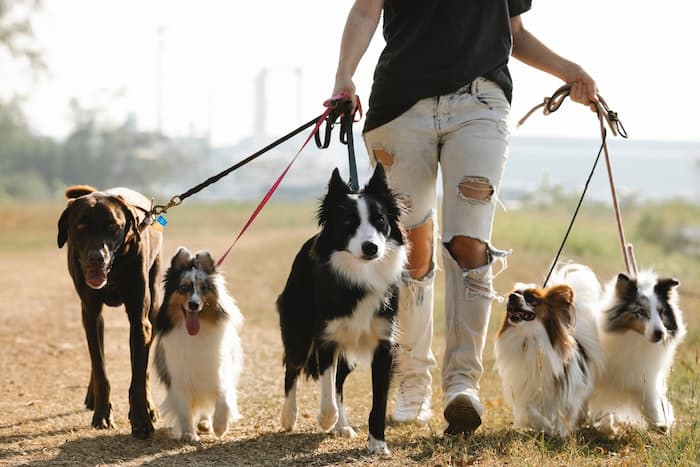 2.  Harness
While there's not a substitute for obedience training, utilizing a harness that is designed to effectively eliminate leash-pulling is a fast and easy ways to make walks more enjoyable for you both.  When you are ready to begin your outdoor adventures together, my favorite harness is the Rogz Explore Harness.  It is designed with two-point stop-pull steering for better control.  When the dual lead attachments are in use, the harness encourages redirection of your dog's head and reduces erratic pulling, making this the ultimate for obedience and control.  It is perfectly paired with the Rogz Shock Absorbing Reflective Control Leash for urban and treacherous outdoor adventures.  You can also safely explore any time of the day or night with the dual-sided reflective stitching that pops in natural sunlight and reflects in the dark.  They have also added a convenient ID attachment point to the harness as well so you are always in compliance and it fits small to extra-large.
You may have noticed that I am a fan of Rogz.  There are a lot of pet accessory companies on the market, but Rogz is my favorite.  They have an innovative company model that is inspirational.  Their items are made in good working conditions by workers that are happy and compensated for their work.  I prefer to support companies that are socially responsible and kind to the community.  That makes them special; however, the thing that sets them apart from their competition is their commitment to their customers (not you – your pet).  They aim to make sure that all of our animals receive safe, quality items.  Others are noticing as well.  Rogz recently received the Global Brand of the Year Award.  Rogz is an international brand that creates, produces, and delivers pet products to ninety countries across the globe.  Rogz is committed to bringing us safe and dependable products that connect humans and their pets through a wide range of high quality items.
3. Food Storage Container
It is imperative that you get a watertight plastic or metal container.  Even if it won't be near water, you still need to protect your dog's food from moisture because it could allow harmful mold and bacteria to grow.  It could also accelerate spoilage or your dog could help him or herself to an overnight all you can eat buffet.  Given the opportunity, most dogs will eat until they are sick.  You also want to ensure that you keep the container closed at all times so you don't allow bugs, mice, rats, or other small animals in since a lot of households store their dog food in the garage.  In our home, we buy in bulk, so we keep some food indoors in a plastic container that holds approximately twenty-five pounds.  It also comes with a smaller container we use for treats and has a scoop.   I recommend leaving all of your additional food in the sealed bag in the garage if you don't have room indoors.  We keep our additional food in a metal trash can because mice and rats can't chew through it like plastic. You will need to add weight to the top to keep the lid on and unwelcome guests out.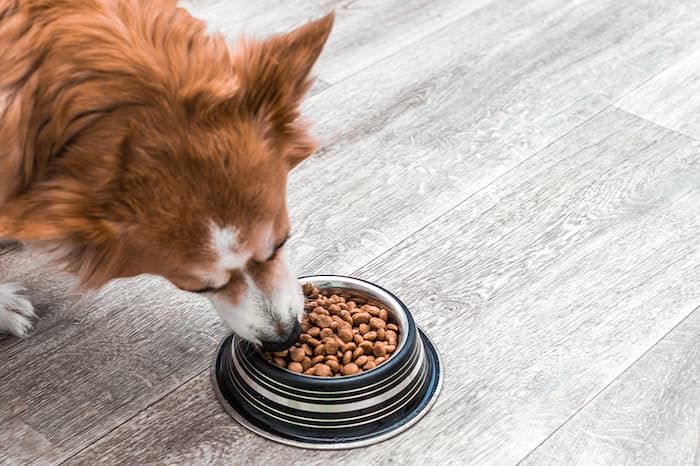 4. Food Mat
You will also want to invest in a silicone mat to protect your flooring.  It also makes cleanup a breeze.  I love this one from Gorilla Grip because it is not only waterproof, it doesn't slide and it keeps your bowels from moving.  It will pay for itself the first time your dog knocks over his or her water bowl.
5. Brush
Virtually all animals shed some and almost all should be brushed (please check with your Vet or Groomer for guidance).  It depends upon their breed as to whether or not you will get to know your Groomer on a first name basis and purchase a Roomba just for the extra hair or they shed very little, if at all.  My favorite brush is the FURminator.  Not only does it brush the top coat that we can see, it brushes the undercoat as well.  It comes in three sizes and two lengths.  Who would think a miniature pinscher and a mastiff would use the same brush?  It seems kind of ridiculous now; however, it is another area of the pet industry where we have recently seen rapid growth and improvements.  I do not recommend the brush gloves.  I haven't ever been able to get them to work and I have been sent two types to test.  There are a lot of other brushes that look like the FURminator and I have product tested one of those as well.  It basically spun.  There wasn't any hair on the brush at all.  Conversely, I had to buy my FURminator and when I use it I have to brush my pet multiple times because it works so well.
6.  Paw Protectors
Paths, roads, trails, and sidewalks present an assortment of dangers for paws.  There could be anything from a thorn to a broken piece of glass.  There could also be ice on the ground or it could be too hot for them to walk on pavement.  Their paws are generally more sensitive to the heat than ours are.   Paw protectors are my favorite because they are waterproof, easy to put on, easier to take off, and anti-slip.  They also come in a wide variety of sizes for your dog's maximum fit and comfort as well as stylish colors.  The other wonderful thing about having waterproof boots for your dog is you won't be stuck in the house after it rains.  You will have the freedom to go to the muddy dog park without having to be concerned about chasing your dog through the parking lot in a feeble attempt to wash off their paws if driving by car.  Or, you could walk to the park and spend twenty minutes cleaning mud off of them and your floors when you get back home.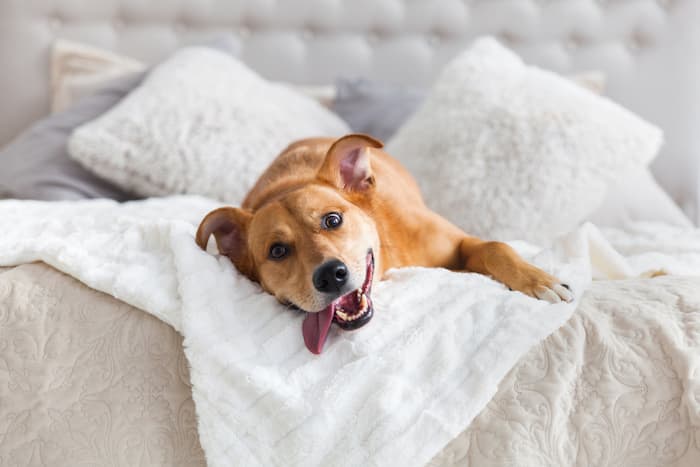 7.   Anxiety Jacket
Remember the anxiety that your dog had when you first brought him or her home?  Dogs like the feeling of being in a den which is why they are frequently crate trained, but you can't always take a crate with you.  Another way to combat their fears is an anti-anxiety coat.  It essentially works by applying gentle pressure to their torso like a hug.  ThunderShirt should start making them for humans!  They are a wonderful tool for treating your dog if it is triggered by firecrackers, thunder, separation anxiety, travel, vet's office, or any other event.  It's an incredible way to handle your dog's nerves without depending on medications that are sedating.  ThunderShirt stands behind their product with a satisfaction guarantee as well.
8. Pet Seat Cover
You are going to need a car seat cover in your life.  Dogs shed more when they are stressed.  Excitement is even a form of stress.  I have vacuumed up enough hair from my car to make a small dog before.  If you have a leather interior their nails can permanently damage your seats.  Plus, if you were accidentally caught in the rain without your trusty paw protectors, it will keep your car from having the aroma of wet dog that you will come to know well.  You can merely take the cover out and put it in the wash.  All car seat covers for dogs are about the same.  There really isn't much to bark over in this category; however, you should choose one that has walls on all four sides and is waterproof like this one.  You can also find them with one to two pockets in various sizes.  You will want to measure your car as well since the actual covers come in varying sizes.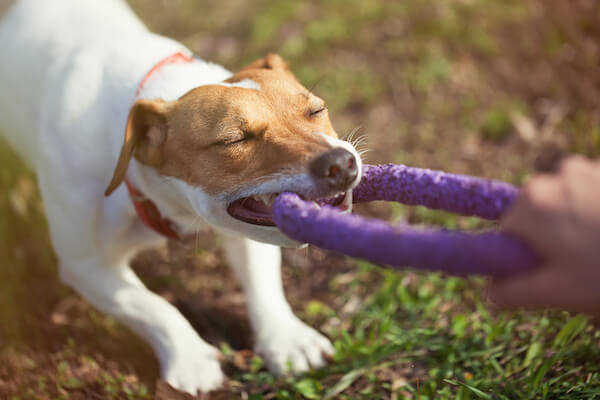 9. Toys You Use Together
There is nothing else like playing with a dog.  If you want to further strengthen your bond, bring the inner, or outer, puppy out in your dog.  There are a lot of dog toys out there; however, as long as I have been in this industry nothing has ever made me laugh, while saying "this is genius", while I kicked myself for not thinking of it, but who would think you could possibly improve upon a ball?  Rogz.  They knocked it out of the park with their Rogz by Kong Grinz Ball With Teeth.  It even comes in three different sizes because dogs are not all the same size and four different colors.  The medium sized Kong Grinz Ball With Teeth is similar in size to a tennis ball and it receives my "Chewer" seal of approval.  It has a place where you can insert treats to motivate your dog to get some exercise like a regular Kong.  It even floats in the water for those of you who have water dogs that like to drown their toys.  Due to the unique rubber it is made from, it bounces more randomly than traditional balls which will cause an additional layer of difficulty to fetch for more advanced players.
10. Nail Trimmer
A puppy's nails grow twice as fast as an adult dogs.  Trimming your dog's nails may make both of you a little anxious at first.  The key things to remember are that they feed off of our energy and they will do better if you start younger.  Please don't trim their nails unless you feel comfortable.  There are a bunch of videos on YouTube that will show you how to safely trim his or her nails.  Having your dog's nails trimmed is about $20 where I live depending upon where you go.  If you choose to clip them at home, you need to walk them on pavement when you are done to smooth off the rough edges, file them manually, or use a Dremel with a safety stop.  If your dog is extremely well behaved, you can file them for the complete pawdicure experience.  I use the Gorilla Grip Professional Pet Nail Clippers And File because it has a safety stop and it is ergonomically designed.  It can be difficult to handle a dog and clip their nails at the same time.  That is why having one hand that can operate the clippers while the other holds the dog is so imperative.  It even comes with a hidden nail file and it costs half of what one trim does.  You can save a lot of money doing it on your own which will enable you to buy more dog toys and treats!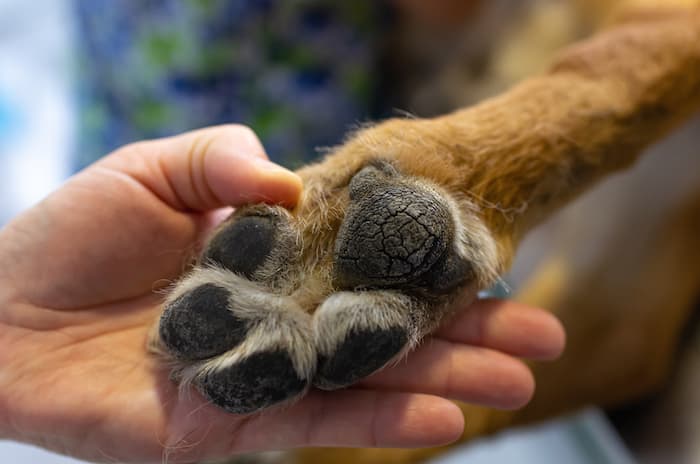 11. Bowls
One last thing that is pretty obvious you will need is a food and water bowl; however, some dogs eat more like pigs than canines.  I was tired of cleaning my spill mat daily from them playing in the water, attempting to drown toys.  My husband says they were attempting to get intel from the enemy.  Apparently they like to put their food in the Witness Protection Program too because they relocate it everywhere….  I think they come up with ways to get in trouble all night.  We should have named them Mischief and Mayhem, but they bring us so much joy we can't ever be mad!  Instead, I looked for solutions and that is when I found the NeaterFeeder.  They come in differing sizes for your pets' needs and colors to match your decor.  You can get additional bowls as well and it all goes in the dishwasher (yes, the entire thing)!  The way it works is the bowls sit in an elevated feeder.  When food or water escapes, it goes through a grate, and is held in a pan underneath their bowls in the platform that holds them up until we empty it or clean it.  Every day, I pull the bowls out to feed and water them.  On the weekends, we wash the feeder because by then it is full of water and food that has escaped, but it isn't on the floor causing destruction.
Welcome to pet parenthood.  Thank you for reading along.  I hope that you find my suggestions helpful.
Related Reading