Fall is upon us and Halloween is lurking right around the corner. As you begin to pick your pumpkins, rake the leaves, and hang your spiders, it's time to start thinking of some good pet Halloween costume ideas. You can't have a family Halloween photo without your pets.
Fortunately, they don't have to be left out any longer! There are many great ideas for pet costumes to consider. Continue reading below to find a few pet costume ideas you'll have to try.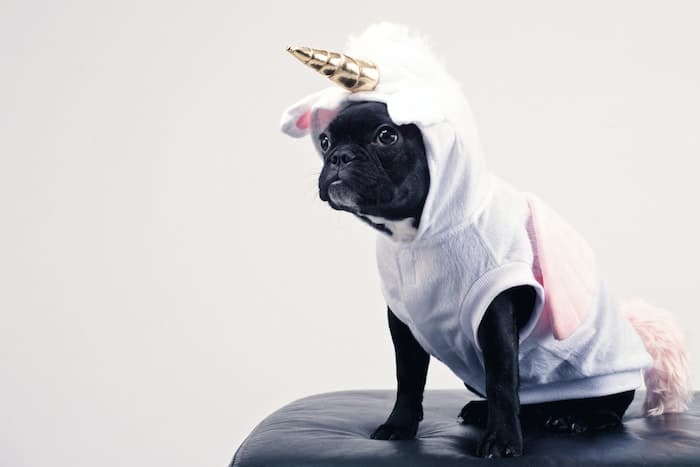 Pet/Owner Switch Costumes
This one is creative, and you'll most likely not see another pet and owner with this idea! For this costume, you and your pet will switch places. You'll dress up as your pet, and you'll dress your pet up as you.
It's fun and silly and makes for great family photos. See here for some tips on how to photograph your pet.
Pumpkin in the Pumpkin Patch
Pumpkin patches begin to start popping up during fall. There's no better time than now to take advantage of the beautiful and color patches for a photoshoot! Dress your pet up as a pumpkin and place them right in the middle of a patch.
When it's time to start picking, you'll know exactly what little pumpkin to choose.
Grinch and Max in the Snow
Is The Grinch one of your favorite movies? If you have a pup, then you'll love this next costume idea. Dress your dog up as Max from the movie.
You or even your child can be the Grinch. A great photo idea would be to set up a photoshoot in the snow on a mountain top or hill if possible.
Ghost Near a Spooky Tree
Even loves a friendly ghost during Halloween time. Dress your pet up as a ghost and take a few photos near a spooky tree, an empty field, or even near a graveyard. This idea is one of the more spooky ones for those who love a good Halloween thrill!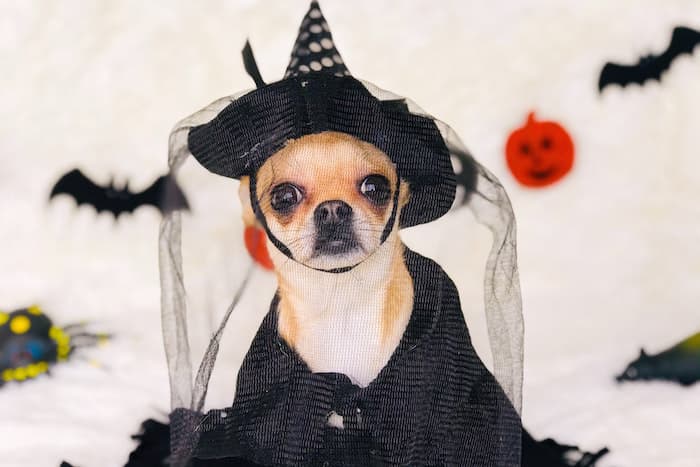 Shark on the Beach
Do you live near the ocean or another large body of water? Why not dress your pet up as a shark on the beach! It's a great idea for those living in a more tropical climate.
You might even consider dressing up as a lifeguard and joining in on the photoshoot.
Little Red Riding Hood and Wolf
If you live near some woods or a forest, then a Little Red Riding Hood costume in the woods will make for a great photoshoot. If you have a dog, dress them up as the wolf, and you or your child can be Little Red Riding Hood.
You can make it spooky or more child-friendly!
Batman and Robin
Your dog is your best friend. There's no denying that. So what better duo to recreate than Batman and Robin?
Dress up as Batman or Cat Woman and have your dog be your Robin. If you have a cat, then dressing up as Cat Woman next to your cat is another great photo idea!
Which Pet Halloween Costume Will You Choose?
There are so many wonderful ideas for a pet Halloween costume. Which one will you choose? Don't forget that the spirit of Halloween lasts all month long, so don't hesitate to plan more than one costume/photoshoot idea!
For more topics on animals and for pet parents, be sure to visit regularly.
Further Reading